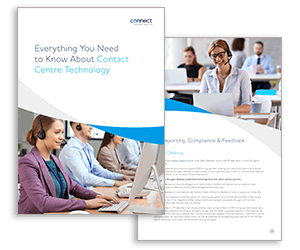 What is the role of contact centre technology and how can it help?
The role of the contact centre is evolving rapidly. Businesses are finding innovative ways to use the vast amounts of data produced in their contact centre environments.
Download the free e-book now to find out how and why!
White Paper written by: Connect Managed Services
---