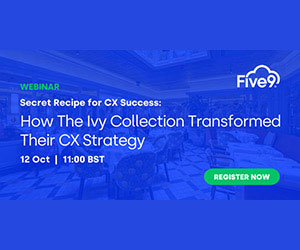 Reducing customer effort seems to be all the rage these days. So how can our customer service interactions be simplified?
Read on to find out seven ways to simplify customer service.
1. Develop expert advisors
Advisors lie at the heart of all queries. It's their knowledge and dedication that unleashes the potential to drive customer satisfaction rates through the roof. Our advisors trust us, and we care about them. We're committed to unlocking their potential and developing expert problem solvers. Our in-house call advisor trainer offers tailored external and internal coaching, including:
'Language of Service' skills courses
Level 3 NVQs in customer care
Personal development plans
Regular call coaching
Annual appraisal
Expert training in specialist areas
Job shadowing
Internal secondments.
Customer service is the responsibility of everyone. Every staff member receives training and guidance on customer service delivery. Every team is eager to help our advisors and update customer information data.
This means we can access real-time information and give our customer a responsive service every time. Our 'one team' approach and passion for helping our customers shows.
In 2011, we won the Small Contact Centre of the Year award at the European Call Centre and Customer Service awards and a customer service accreditation for our approach to customer service delivery. We're very proud of both and strive to continually improve our customer satisfaction.
John Barr, Director of Customer Experience, AmicusHorizon
2. Offer a choice of channels
I would use 3 words to define what "simpler" means to a customer dealing with us:
Easy. Offering a choice of channels so a customer can select the most appropriate for their interaction
Quick. Customers' lives are so busy that the speed of the interaction is important
Effective. The customer gets exactly what they require during the interaction.
By having a choice of channels (phone, email, SMS, web chat, Facebook, etc.), customers can select the easiest channel for their interaction. For agent interaction to be quick and effective we need to ensure that the agent has all the information and business processes they need to process the contact instantly available on their desktop; they should not need to access multiple applications or pass the call to another department to action the request. A customised agent desktop which blends existing systems into one agent-friendly interface can ensure life is 'simple' for customer and organisation.
Amanda Mone, Contact Centre Practice, mplsystems (www.mplsystems.co.uk)
3. Simplify the IVR – or get rid of it altogether
What could be simpler than picking up the phone and quickly getting through to a friendly customer service agent? Sadly, it is not always possible to connect customers to agents quickly, and IVR can help route customers and prevent unmanageable queues.
But is your IVR as straightforward as it could be? One of the most frustrating things about IVR is being faced with multiple options, without any single one definitely suiting a customer's reason for calling. On the other hand, too many sub-menus to navigate can be incredibly annoying and difficult for customers to comprehend.
When designing or reviewing IVR, prioritise customer experience over everything else. Try to keep it to just one set of options if possible, and consider including an option to connect straight to a customer service agent ready to deal with general queries or redirecting lost customers to the correct department.
4. Improve email response time
Email customer service advice is an important part of a multi-channel approach designed to offer customers a wide range of ways to get in touch. But it can easily become a drag on the customer when the conversation takes too long. Effective email customer service requires agents with a different skill set to those who may man the phones.
Clear, concise communication in writing can pinpoint a customer issue and resolve it quickly, and specialist agents are best- placed to provide that. Well-trained email customer service agents will be able to reply faster and more efficiently, improving response times and cutting down the hassle factor for customers.
Jonty Pearce – Editor Call Centre Helper
5. Keep it simple – especially online
Great customer service revolves around one major thing – communication. But the huge growth in modes of communication has complicated this in a big way, and it's sometimes easy to lose sight of what's really important.
A great customer journey shouldn't be long, and it certainly shouldn't be complicated. Think about what your customers want, and cut out any steps that aren't necessary in helping them to reach you. Online, this means making your social media accessible, without barriers to communication – and when your customers talk, make sure you respond!
It's essential that online communication is as much like a conversation as possible. And sometimes, that means initiating it – ask questions, gather feedback, and chat with your customers, clients and fans. It should be simple, fun, entertaining and engaging. Once you've built up that rapport with your customers, they'll thank you for it, and it'll make it much easier for them to communicate with you.
Katie Lowe, Digital Marketing & Media Manager, Cactus Search (www.cactussearch.co.uk)
6. Extend opening hours
Great customer service is hugely important – but it's also useless if your contact centre isn't open when your customers want to get in touch. A majority of people work during hours that roughly correspond to a 'standard' 9-5 day, and many may find it hard to spare the time to make a phone call on a non-work matter during their working hours.
Getting an issue resolved shouldn't be something that your customers have to schedule in to their day. It shouldn't be something they have to disrupt their normal life to do. By opening a call centre for hours that include some evening and weekend time, you give customers greater choice and flexibility over when they get in touch. In turn, this reduced effort and makes you a simpler organisation to deal with.
7. Make it easy for customers to find you on social media
Social media is an incredibly simple way for customers to communicate and resolve their issues quickly. So be sure to make it as easy as possible for customers to find social media account details, usernames and web addresses.
Matthew Brown, Call Centre Helper Features Writer
Do you have an experience to share? Post a comment below.