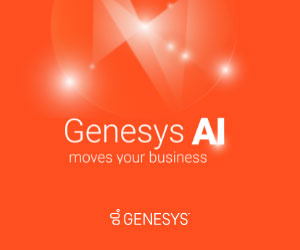 Recently, I decided to end a contract with a company whose services I have used for many years (I won't name them here). I was receiving great service from them for a long time, until something went wrong and I needed them to step up to their obligations.
In 2017, the public deserves better!
Everyone's talking about digital transformation, but at the centre of everything is one thing – our pursuit to understand the customer. This was summed up perfectly by a post thatt did the rounds on LinkedIn recently:
Amazon did not kill the retail industry. They did it to themselves with bad customer service.
Netflix did not kill Blockbuster. They did it to themselves with ridiculous late fees.
Uber did not kill the taxi business. They did it to themselves with limited the number of taxis and fare control.
Apple did not kill the music industry. They did it to themselves by forcing people to buy full-length albums.
Airbnb did not kill the hotel industry. They did it to themselves with limited availability and pricing options.
Technology by itself is not the real disruptor. Being non-customer centric is the biggest threat to any business."
While there is some debate about these assertions, the general theme is spot on and the last line really does sum up what many businesses are getting wrong today:
Every business needs to constantly re-evaluate how customer centric it is. Even ourselves in Genesys – Amazon has entered our market now. If we remain customer centric, Amazon may challenge us but we will continue to thrive.
In my case, my supplier was not customer centric in a couple of key ways:
They did not keep a promise.
They promised to call me back on a certain phone number at a certain time. They did not.
Their chat and voice teams are not connected.
When I contacted them via chat to ask what happened by callback, they admitted the error but were not able to re-arrange another call back because "I'm in the chat team; I cannot arrange call backs".
Both of these are easily solved by technology today. Digital brands do it by default – all brands need to ensure these basic customer-centric needs are met.
I will say that this was not a digitally-born company. Companies born in the digital age have a different DNA than companies that have been around a lot longer. Their DNA is digital, easy, and frictionless. However, brands that pre-date the digital age have a much greater advantage that they squander by not getting the basics right.
Businesses are under constant pressure to innovate and differentiate with digital technology. However, consumers just want brands to answer their questions in the easiest and least effort way possible; no matter how they ask it.
I believe the solution is omnichannel and a focus on personalised customer journeys.
By personalising the retail experience and predicting its customers' needs and desires, while curating the shopper's experience via customer reviews, Amazon stripped out the need to suffer the poor product offerings and dodgy customer service in bricks and mortar shops. Similarly, the likes of Netflix did not kill Blockbuster's success – it simply didn't put the customer first. Never forget that Blockbuster once passed on the opportunity to buy Netflix for just $50 million – and the idea for Netflix came from a $40 late fee on a DVD from a Blockbuster store.
Overcome Digital Channel Silos: Boost Customer Engagement
In today's world every brand should constantly reassess how customer centric it is – what do your customers want and how are you servicing their needs? It boils down to their basic human desire, for clear, easy and engaging communication and the superhuman provision of what they want, before they want it. This means a seamless omnichannel is essential, with real-time abilities and analytics to turbo charge customer engagement.
It's so important to get the basics right – put in place a single customer engagement platform for all customer engagement, all channels, across marketing, sales and service. Do that, then you earn the right from your customers to experiment with new innovations.
For more information, read the eBook Not all Customer Experience Platforms are Created Equal, on how choosing the right technology to design and orchestrate customer engagement across all digital channels and voice is key to delivering on customer expectations for effortless omnichannel experiences.
Thanks to Richard McCrossan who heads up Genesys Digital in Europe, Middle East and Africa.