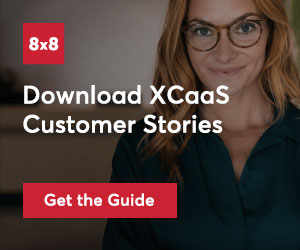 8×8 has announced that Cape Air, one of the largest commuter airlines in the US, has deployed 8×8 XCaaS (eXperience Communications as a Service) with 8×8 Voice for Microsoft Teams to empower their employees to provide exceptional customer experiences.
As an airline servicing 38 cities in the US and the Caribbean, and coordinating more than 400 flights each day, Cape Air needed reliable communications capabilities and superb call quality.
Unfortunately, Cape Air's previous on-premises telephony and contact centre technology was outdated and no longer being serviced or updated, leaving the company unable to adequately meet their customers' requirements as the business grew and expanded.
With expert advice from IT consultant ARG, Cape Air chose 8×8 XCaaS, which includes integrated cloud contact centre, voice, team chat, video meetings, and SMS capabilities in a single-vendor solution, for enhanced call quality, improved Average Speed to Answer (ASA), and to gain a complete view of the customer journey.
The smooth deployment of 8×8, as well as its intuitive, easy-to-use interface, allowed Cape Air's employees to get up and running on the system quickly and easily.
Additionally, 8×8's analytics capabilities allowed Cape Air to recognize where improvements could be made and measure subsequent changes and results.
For example, Cape Air made adjustments to their call back options, and were able to reduce the number of duplicate call back requests by 90 percent in just one week.
"Providing a seamless, quality customer experience is incredibly important, and we understand that ensuring employees have the right tools and resources is crucial to making that happen," said Thomas Rocharz, Director of contact centres and Reservations at Cape Air.
"As our company grows, 8×8 is providing everything our employees need, right at their fingertips. The airline industry requires flexibility, especially when it comes to compliance and regulatory issues, and we know that 8×8 will enable us to adapt to those needs and changes quickly and painlessly."
"We strive to provide our customers with products and services that improve work processes to provide employees and customers with truly exceptional experiences," said Hunter Middleton, Chief Product Officer at 8×8, Inc.
"Cape Air is an incredible company, and their experience with 8×8 XCaaS with 8×8 Voice for Microsoft Teams perfectly demonstrates our dedication to providing best-in-class products that not only meets our customers' needs, but surpasses their expectations."
8×8 XCaaS is built on the resilient, secure, and compliant 8×8 eXperience Communications Platform, which offers the highest levels of reliability with the industry's only financially backed, platform-wide 99.999 percent uptime SLA across an integrated cloud UCaaS and CCaaS solution.
This blog post has been re-published by kind permission of 8x8 – View the
Original Article
For more information about 8x8 - visit the
8x8 Website