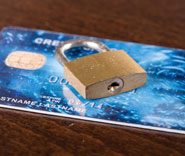 Mashud Ahmed explains how the use of DTMF and cloud integration can make outsourcing a more secure option.
So that a voice can't imitate the tones, one tone is generated from a high-frequency group of tones and the other from a low-frequency group.
Today, DTMF has replaced the traditional ("pulse") dialling and is often what is used when making a call to a call centre. The recorded message from an IVR system, "Please choose from one of the following options…" guides the user through the call, pressing the keypad to pay a bill, register a service call or be routed to an agent.
But what happens when the call centre reaches full capacity or during out of hours, when calls are routed to an outsourcing company, where they may not have the same level of control or access to these applications?
In the past, the only way to give the outsource call centre access to some of the main call centre functions was to develop customised integrated solutions – often complicated and costly, as well as introducing potential security issues.
With an integrated solution in the cloud approach, call handling systems can interface with virtually anything, extending the functionality of the call centre. Using the same DTMF technology, outsourced call centre agents can use the necessary functions, like pause and resume, simply by pressing a button on their telephone keypad without any additional local hardware or software.
All of the intelligence and complex functionality resides in the cloud application, which can be connected to and accessed by a tone generated by the keypad indicating the routing required.
In such a scenario, one could imagine that an outsource agent might press a button to initiate a logging request that creates an entry in the main call centre CRM application, which matches the caller's phone number or customer reference.
This log in turn may be defined as a request for follow up by another specialised team based in the main call centre. Since the software is aware of the type of request, it can then allocate this request to an appropriately skilled agent with a screen-pop of the customer's details on the CRM, dialling the customer at the same time.
With cloud solutions, this is not just wishful thinking.
With thanks to Mashud Ahmed at Intelecom
---