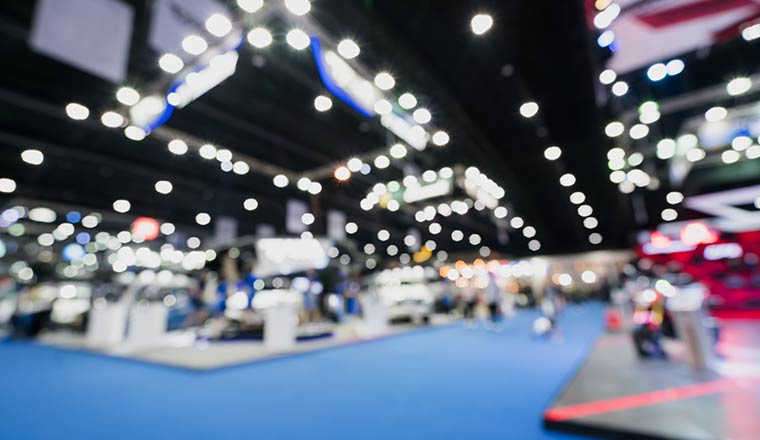 RingCentral, Puzzel and Sabio let us know what they will be up to at the Call & Contact Centre Expo 2018.
Come and See Daniel Yin's AI Discussion
On Wednesday the 21st of March, Daniel Yin, RingCentral's Head of Product Management for the EMEA region, will discuss the ever-exciting concept of Artificial Intelligence (AI)
Daniel will examine how it might apply in a call centre environment, and how the technology could change the way that brands and consumers interact.
AI and changing business communications
The buzz around AI in the contact centre space is growing larger by the minute. As vendors from every sector begin to explore the benefits of virtual assistants, machine learning algorithms, and chatbot APIs, the role of the average call centre agent could begin to change drastically in the coming years.
With his discussion on "Three Ways That AI Will Change the Way Your Business Communicates" at the Call & Contact Centre Expo, Daniel Yin will be painting an inspiring picture of what the future will look like with AI innovation in the works.
Join RingCentral's discussion on the AI-powered contact centre
Daniel Yin is set to speak between 2.00 pm and 3.00 pm, where he will consider whether AI is something we should apply to the contact centre environment, and how the technology will affect us if we take the leap.
From automatic solutions that simplify everyday tasks and offer greater productivity to the contact centre agent, to far-reaching solutions designed to evaluate sentiment in conversations and deliver context to recordings, the possibilities in AI and call centres could be endless.
As RingCentral and countless other companies continue to explore AI strategies, Daniel is keen to discuss the idea of whether machine learning is a practical opportunity for people in the contact centre or just a far-flung pipedream.
To find out more about RingCentral, visit: www.ringcentral.co.uk
Puzzel will Showcase its Complete Portfolio of Cloud Solutions
Puzzel will showcase its complete portfolio of cloud contact centre solutions on stand number 2520 at this year's Call & Contact Centre Expo 2018.
The company is also collaborating with business partner Difference Corporation (Stand 2422), which is sponsoring a Masterclass to address the key challenges faced by multi-channel contact centres.
At this Difference Corporation Masterclass, Puzzel will present on how to improve efficiencies in non-voice channels and join other industry players on a panel to discuss the burning issues facing cloud contact centres today.
Colin Hay, VP Sales at Puzzel UK said, "By exhibiting our comprehensive portfolio of solutions, we aim to demonstrate the top seven business reasons to transition to a cloud-based contact centre environment."
"We also feel privileged to be invited to speak at Difference Corporation's Masterclass and be part of their panel discussion which again should be a highly interactive learning experience."
Don't Miss Out on Sundeep Boughan's Channel Efficiency Presentation 
Puzzel Systems Architect, Sundeep Boughan is scheduled to speak at 11am on Wednesday 21st March.
His presentation entitled "How efficient are your non-voice channels" invites the audience to question their use of alternative channels in contact centres, from email and live-chat to the latest in robotics.
Delegates will also learn how to leverage knowledgebases, the brains behind Chatbots – to drive efficiencies in contact centres.
To find out more about Puzzel, visit: www.puzzel.com
Sabio Will Demonstrate Upgrade Options for Users of Avaya's Aura R6 and Call Centre Elite R6
Those who come and see Sabio, on stand 2474, will be able to view Sabio's portfolio of hosted, hybrid and upgrade options for existing R6 Avaya customers.
You will also learn how transitioning to a next generation platform can help to deliver on omnichannel goals, drive improvements in the customer experience offered, help meet the latest compliance obligations, and reduce overall cost to serve.
"With the deadline for manufacturer support for Avaya Aura R6 and Call Centre Elite R6 systems set at July 9th 2018, users of these communications platforms now only have just over three months to make the right support, security and compliance provisions for their critical internal business communications and customer engagement solutions," commented Paul Brassington, Sabio's Principal Solutions Manager.
"As Avaya's 2017 Contact Centre Partner of the Year, Sabio is ideally placed to help Avaya R6 customers to make the right choice – whether they're looking to deploy a platform to support end-to-end customer journeys, or simply looking to protect their existing Avaya investment."
Sabio Webinars 
Avaya customers looking for further insight into how to build on their existing investment in Avaya Aura R6 and Avaya Call Centre Elite platforms, can also attend Sabio's upcoming 28th March 2018 and 11th April 2018 'Take it to the Next Level' webinars.
During these sessions Sabio will detail options for Avaya customers looking to migrate to the cloud, ensure best practice in contact centre systems management, and establish a baseline for the development of their omnichannel customer experience.
Sabio has held the highest-level Avaya partner accreditation for almost 15 years and is recognised for its ability to deliver and manage end-to-end contact centre and digital transformation solutions.
To find out more about Sabio, visit: www.sabio.co.uk
---