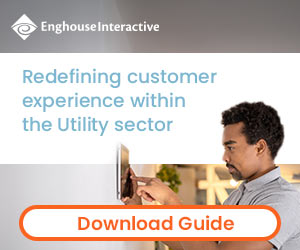 After a year of disruption, the ending of lockdowns and the opening up of businesses brings more change to the contact centre. Most are likely to adopt hybrid working with staff able to work flexibly either in the office or at home. This will bring new opportunities and challenges.
However, the pressure is on for contact centres to adapt quickly. In recent research conducted by Enghouse Interactive 91% of agents were likely to leave their jobs in 2021. How can companies build the right environment and culture to persuade them to stay?
Embracing the Opportunities of Hybrid
Moving back to the office will have a positive impact on many agents, particularly those who either enjoyed coming into the contact centre or who found it difficult to work effectively at home.
It will also give companies the ability to strengthen team and company culture when there are more staff in the office, ensure the effectiveness of face-to-face training, and make it easier to spot and respond to the symptoms of wellbeing issues.
All while obviously respecting the wishes of those agents that continue to work from home or even adopt a combination of both.
Hybrid working also offers efficiency and productivity gains. There's clearly the chance to right-size office space but contact centres can now also be more flexible. For example, they can use remote workers to meet peaks in demand or provide out of hours cover.
This may have been uneconomic to do if these agents had to go into the contact centre itself. Remote working also increases access to talent. Staff can be based anywhere, meaning companies can employ those who either may not have been able or willing to come to the office for traditional shifts.
On the technology side, hybrid working provides an opportunity to move to more cloud-based solutions that can be used equally by home or office-based staff.
While many companies rolled out quick fixes when remote working came in, they now have the chance to review and update their solutions. This will ensure they meet the organisation's needs now and in the future.
Overcoming the Challenges of Hybrid Working
Clearly, hybrid working brings its own challenges. It is more complex to manage a distributed and flexible workforce when it comes to planning for shifts and space in the office. What if everyone wants to come in on a particular day? Will there be enough desks?
Ensuring people can adjust is another concern. While it was initially a shock to the system, people have been working at home for over a year.
They have got used to their environment, even if it had its downsides. 15% of staff mentioned a sense of isolation as an issue with remote working for example.
Given the normal turnover within contact centres there will have been many new joiners over the last year who've never physically met the rest of their team – or set foot in the contact centre.
Rebuilding teams and team spirit must therefore be a priority, as is treating everyone fairly whether they are in the office or at home.
Achieving a Positive Balance Through a Focus on Culture
Flexible, adaptable technology is the foundation of successful hybrid working. Solutions should support agents wherever they are based. This may mean implementing new technology – or existing tools in different ways.
For example, Real Time Speech Analytics, which was previously used to highlight areas where agents could improve can be used to spot wellbeing issues or stress in remote workers.
Self-service workforce management solutions will help remove complexity from planning as agents can book holiday or swap shifts easily without adding to administration.
Setting impartial performance management metrics ensures that promotions are based on facts, rather than just who is most visible in the office.
However, technology alone is not enough. Successful hybrid contact centres need to focus on creating and adapting the right culture – which is likely to be different to pre-pandemic days.
That's because traditionally many contact centres micromanaged and closely monitored their agents.
There was no trust. Working from home has changed this – agents have been provided with technology such as laptops and trusted to work without direct supervision.
In most cases this trust has been rewarded. 33% of contact managers said they'd seen productivity increase for example.
Contact centres therefore need to take this trust-based culture forward in the hybrid world, with greater communication, collaboration, and openness, while bringing back the social elements of face-to-face working.
This will benefit everyone – empowering agents, leading to better service, and above all increasing agent retention rates. That's a key way of ensuring that 91% of your staff don't leave by Christmas.
This blog post has been re-published by kind permission of Enghouse Interactive – View the
Original Article
For more information about Enghouse Interactive - visit the
Enghouse Interactive Website