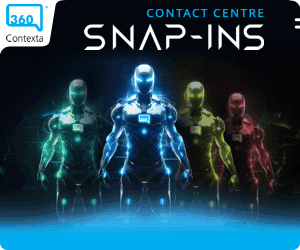 Rene van Popering looks at measures that can fast-track your CX insights.
In a previous blog I quoted baseball coach Yogi Berra, who said: "If you do not know where you are going you will end up some place else." This touches on one of the challenges of developing your data-driven optimisation success strategies, that various disciplines, viewpoints and improvement themes can make it tricky to define where to start and how to measure.
Data-driven insights can be your holy grail of information, building a firm strategy of knowledge, perspectives and success factors. Measuring with a "360-degree eye" should not entail weeks of analysis but needs an automated learning decision-making process with a focus on points of success.
When it comes to customer success, we need to ask what do I need to know, what do I like to see, what needs my attention, and what are the expected and unexpected trends? Making solid business decisions requires these fundamental insights. Making decisions based on the answers to these questions as part of a daily routine improves your success strategies.
Your CX success programme can be tailored according to what you see, and it becomes a matter of selecting primary priorities and discipline views following a viewpoint model to measure if your quality and optimisation strategies are working.
Using viewpoints and strategic themes is where success starts, enabled by metrics and perspectives.
From a Business Operational Point of View
Cost/Time
Fully monitoring and mapping customer contact (CC) service efficiency across all channels can indicate whether operational services are healthy. This is fully focused on the cost aspect such as having/maintaining control and having insight into workload, process frictions and effort related to customer satisfaction.
Change Management
You need to be able to determine and continue to monitor what is the right balance between self-service and personal contact. If employees are tasked with incorrect activities, you can also create "change management" decision processes based on the situation and solve the underlying challenges to improve them.
Trends and Standards
It is necessary to have complete insight into challenges, for example how often does something really happen or is this an emerging event that I can/should resolve soon but may need to continue to monitor?
In this example, you have better control over the desired and expected bandwidth of service contact points and you can intervene faster when deviations arise in service patterns that you do not want to see or should avoid.
Risk Control/Avoidance
Which aspects of your organisation or market procedures are linked to mandatory regulations and reputation? You must measure all events that entail risk to reputation, risk of fines or license loss, or risks such as phishing, fraud attempts and social hacking.
From a Team Operational Point of View
Consistency of Service
It is important to automatically monitor CC teams based on whether they deliver a consistent and successful service. This view is more focused on success metrics such as customer satisfaction, NPS, or how to keep customers onboard or ensure that the offering of products and services is successful or improved.
Talent Coaching
You need to optimise the more important tasks of team managers, in this case using the detection technology to automatically measure employee performance and analyse the most important skills a team should have.
This gives the team leader much more space to focus on personal coaching and allows them to monitor whether this has the desired effect over time. This can save significant time but it also offers personal coaching attention that results in better service handling and more-satisfied employees.
Sales Conversion
Another success KPI is sales success or customer retention. You can set a frame of reference based on your best employees, where you define which skills contribute to sales success and whether there are skills or sequences in conversation construction that have more impact on conversion or retention.
You can also think of an insight model in which you focus more on a healthy balance between efficiency and personalised attention.
NPS Prediction
Success optimisation can also be found in a satisfaction analysis where you link a detection analysis insight model to NPS results.
This insight can contribute to determining which approach, word use, attention and skills contribute to positive NPS results and what should be avoided to prevent or reduce complaints and negative sentiment.
From a Business Analyst's Point of View
End-to-End Insights
Here too you can create success factors with more business intelligence by making correlations with other data insights. In many cases, this is applied to analyses of the broader customer journeys, trends and interest profiles, and methods more tailored to the type of customer and campaign/marketing success.
Business Intelligence
An API data warehouse structure can be used to perform business intelligence analysis, where customer feedback can be an essential part of mapping trends, positioning, product feedback and brand reputation, for further determining business strategies and monitoring an organisation's visions and missions.
Root Cause Analysis
It is possible to perform analyses within the operational tool. This adds value as you can perform faster analysis of current situations and gain insights. You can also trace the underlying challenges or unexpected trends that you have encountered to understand what requires immediate attention.
This allows you to play a more advisory role and to use data-driven insights to determine results-driven focus and priorities.
Trending Topics
Data-driven insights allow you to automatically monitor the so-called "trending topics" and enable you to keep a finger on the pulse of events that fall outside the normal operational course of business. This gives you the opportunity to react quickly to new situations and to be able to play an advisory role about customer loss, campaign effect or product or service issues and their underlying causes.
This blog post has been re-published by kind permission of Contexta360 – View the
Original Article
For more information about Contexta360 - visit the
Contexta360 Website