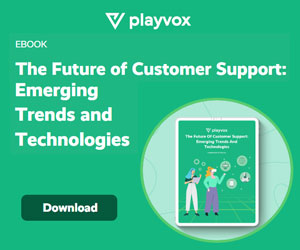 This case study discusses how fintech firm Afterpay improved agent productivity through improving their workforce management (WFM) strategy.
Afterpay is an Australian financial technology company operating in the United States, United Kingdom, Australia and New Zealand. The company makes it possible to buy clothes, accessories, and household goods now and pay for them in instalments.
With more than 11 million active customers and 40,000 retail partnerships, Afterpay gives consumers the freedom to buy what they want today and pay over time.
Challenges
Afterpay is a high-growth start-up, having doubled its volume of active users to more than 11 million consumers as the coronavirus pandemic spurred new spending habits.
Launching in new regions and territories while attracting tens of thousands of new customers every day created serious challenges.
Forecasting contact centre staffing needs with no view into historical trends was difficult at best, and using various outsourced partners to scale for growth meant more complex scheduling requirements and a disconnected view of success.
Solution
The Afterpay team had used other workforce management tools in the past, but most didn't accommodate the company's complex and ever-changing needs.
Playvox worked together with Afterpay to consider their existing processes and implement Playvox Workforce Management in ways that allowed the organization to minimize disruption and quickly take advantage of new efficiencies.
"The joy of working with Playvox is that they get the Afterpay Way. Our business is continually changing, and we need a partner that gets that and adapts with us," said Yvonne Gilmour, Afterpay's Head of Service Delivery.
With Playvox Workforce Management, Afterpay was also able to fully mobilize their team members and support their working from home during the coronavirus pandemic.
Playvox Workforce Management connected Afterpay's team and enabled uninterrupted performance, while keeping staff members safe through social distancing.
"While the world goes into shutdown, our teams are helping our customers from the comfort of their own homes," said Gilmour. "We know exactly who is doing what, when and how – minute by minute."
Results
Since deploying Playvox Workforce Management, Afterpay has increased productivity by almost 30%, measured by tickets resolved per hour, all while improving their QA and CSAT scores.
Playvox Workforce Management's real-time dashboards provided a clear view into Afterpay productivity, revealing an opportunity to reduce variance in output across teams.
Afterpay conducted training sessions and coaching programmes that resulted in improved performance and more satisfied customers.
"More output with the same resources – winning! The Playvox Workforce Management system provides real-time global updates across all time zones, so we know exactly what's going on for any given period," said Gilmour.
"The fact that we are able to pull in the other metrics, such as CSAT and QA, means we have a balanced view on how we are delivering service globally in real time. It blows me away how easy this has all been."
This case study has been re-published by kind permission of Playvox – View the original post