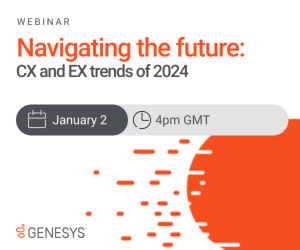 Our experts will be sharing 12 key ideas that they have spotted over the past year.
Thursday 4th December 2014
These will range from new channels, new techniques as well as a number of simple tips and techniques. Some could have profound impacts on your contact centre, others could be implemented within a matter of days.
We will have 12 spot prizes that we will be handing out across the course of the webinar.
And as it will be an interactive webinar you will also be able to participate in the discussion, share your tips and vote in our polls. We will also feature a live web chat in conjunction with the webinar, so that you can share your ideas.
Speakers
• Ian Morton – Budd
• Mike Murphy – Interactive Intelligence
• Jonty Pearce – Call Centre Helper
Topics discussed
• Understanding why some advisors perform better
• Cloning best practice
• Exceeding customer expectations
• Developing good listening skills
• Building rapport
• The right tools for the advisor desktop
• Pivoting between channels
• Knowledge Management
• Top tips from the audience
Sponsored by Interactive Intelligence.
This webinar is held at:
•
• 2pm in Paris
• 3pm in South Africa
• 8am in New York
Topics Discussed
Understanding why some advisors perform better
Cloning best practice
Exceeding customer expectations
Developing good listening skills
Building rapport
The right tools for the advisor desktop
Pivoting between channels
Knowledge Management
Top tips from the audience
Panellists

Ian Morton
Budd

Mike Murphy
Interactive Intelligence

Jonty Pearce
Call Centre Helper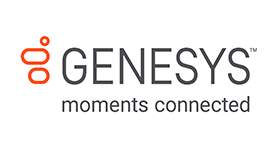 This webinar was brought to you by Call Centre Helper and is sponsored by Genesys