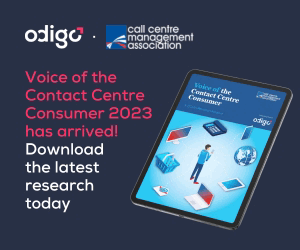 Webinar on the voice of the customer. 
Customer feedback is a key tool in being able to drive up customer satisfaction.
It is also key to identifying service issues and helping to shape future product development.  But many customer surveys struggle to get a decent take-up rate, as replies are often highly distorted by a few dissatisfied customers.
Agenda
Introductions – Jonty Pearce, Call Centre Helper
The Voice of the Customer – Collecting customer feedback – Lee Mostari, Nice Systems
How we collect customer feedback – Scott Morrison, BT
Customer feedback technology – Lee Mostari, Nice Systems
Top tips for collecting customer feedback – All the tips from the audience have now been turned into an article 17 tips for collecting customer feedback
Interactive Q&A – Live questions from the audience
Topics to be discussed
Methods of obtaining customer feedback
How to drive up response rates
Gathering feedback using customers' preferred channels
Feedback analytics
Feedback on social media
Customer case study
Top tips from the audience
Winning tip; "We've introduced a 'middle ground' survey two weeks after contact to measure the end-to-end customer experience.  Great customer service agents will satisfy your customers, but issues in process or product can sometimes go unnoticed using a post-contact survey only."
Interactive questions and answers – your chance to participate
This webinar is brought to you by Call Centre Helper and is sponsored by Nice Systems.
Original Webinar date: October 2012