Webinar: Managing People Remotely
---
Webinar Date
- Thursday 25th February 2021 at 14:00pm UK time
Click here to register
Over 2020, you will have tweaked your homeworking strategy, in terms of working environments, security, engagement, costs and everything else.
But now is the time for a refresh. To motivate your team in new ways and gain lots more insights into how they are performing.
This webinar is here to help you, with lots of expert advice for how you can better support your people from far away.
And as it will be an interactive webinar, you will also have the opportunity to share tips and ask questions of the panellists and other attendees. We run an interactive chat room in parallel with the webinar.
Panellists

Natalie Calvert
CX High Performance

Koby Amedume
NICE inContact

Charlie Mitchell
Call Centre Helper
What You Will Learn
Key Topics:
How can you nurture performance from far away?
Great working practices to support remote working
What can you do to ensure agent well-being?
How to alleviate safety and security concerns
How to use remote working to improve resource planning
Top tips from the audience
---
Speaker Biographies
Natalie Calvert | CX High Performance
Recognised as an exceptional customer experience strategist, leadership developer and employee engagement expert.
Always delivering significant and pragmatic CX service, sales and cultural transformation improvement programmes, often with complex organisations, to increase customer experience, employee engagement and improve bottom line performance.
100% of the time achieving impressive commercial improvements, behavioural change, increased employee engagement and customer experience through her purposeful focus on people and performance.
Privileged to work with and have empowered and equipped more than 200,000 service & sales professionals and leaders across 100+ global organisations to deliver world class customer service during my 20 year career.
Author of the The Handbook of Call and Contact Centre Management
Her high-impact motivational style combined with her phenomenal level of expertise in Customer strategy and change management programmes and down-to-earth approach means she is in constant demand as a chair and speaker at major industry events and judging industry awards.
Connect with Natalie on Social Media:
Linkedin
Koby Amedume | NICE inContact
Exceptionally focused marketing director and leader with considerable experience across UK, EMEA, APAC and LATAM. Expert across a wide range of marketing disciplines (from Digital Marketing, Demand Gen, Analyst and Media Relations). Action orientated with a strong reputation for delivering results and building high performing teams. Skilled in creating effective metrics driven marketing strategy, customer acquisition, media communications & marketing programmes to drive revenue.
Creative and enjoys working in a fast-paced dynamic environment with proven ability in leading collaborative efforts across a diverse range of stakeholders. Over 20 years of expertise in B2B & B2C across the full marketing mix including Marketing Automation (Marketo), digital and social platforms. Built and led multi skilled and performance driven marketing functions in both start up, growth phase and corporate enterprise.
Connect with Koby on Social Media:
Linkedin
|
Twitter
---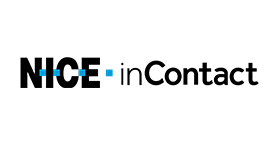 This webinar is brought to you by Call Centre Helper and is sponsored by NICE inContact.
You won't want to miss this exciting webinar.


Click here to register
This webinar is held at 14:00pm UK time, 15:00pm in Paris, 16:00pm in South Africa and 9:00am in New York. A replay facility will also be available.
If you are attending one of our webinars for the first time, we suggest you arrive 10 minutes early to allow for the software to download successfully.
---
---