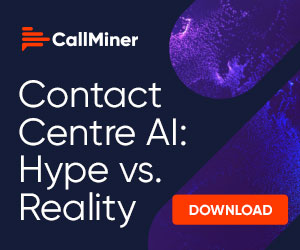 An efficient contact centre reduces waste. "Waste" may include unnecessary second contacts, scheduling errors, broken processes and so much more.
Wouldn't it be great to wave goodbye to some of these problems?
Fortunately, this webinar will provide you with five simple, but smart solutions to help you do just that and run a more efficient contact centre.
Agenda
Introductions – Jonty Pearce, Call Centre Helper
Lee Jones, Elev-8 Performance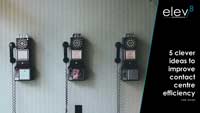 Frank Sherlock, CallMiner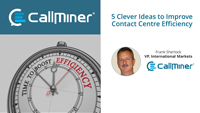 Topics Discussed
What does an efficient contact centre look like?
Balancing efficiency and effectiveness
The areas where contact centre efficiency is compromised
What simple things can you do right now to improve efficiency
More intelligent solutions to efficiency problems
Top tips from the audience
Winning tip – "Use an instant messaging program to send an agent a quick note to praise them if you hear them saying something good while they are on a call with a client." thanks to Andy33
Original Webinar date: 19th November 2020
Webinar Timeline
0:04: Introductions – Jonty Pearce, Call Centre Helper
3:43: Poll with results from the audience. Asking "On a Scale of 1 to 5 – How Efficient is Your Contact Centre?"
5:43: Lee Jones, Elev-8 Performance Presentation
17:24: Poll with results from the audience. Asking "Which of the Following Makes Zero Difference to Achieving a CSAT5 result? "
24:44: Poll with results from the audience. Asking "Which One of Lee's Tips did you like Best?"
26:55: Top Tips, Opinions and Questions from the audience
30:26: Frank Sherlock, CallMiner Presentation
32:10: Poll with results from the audience. Asking "What Factor do you Think has Greatest Impact on Achieving Optimal Contact Efficiency?"
47:38: Poll with results from the audience. Asking "Which One of Frank's Tips did you like Best?"
49:40: Quiz
54:09: Top Tips, Opinions and Questions from the audience
59:36: Winning Tip
Panellists

Lee Jones
Elev-8 Performance

Frank Sherlock
CallMiner

Jonty Pearce
Call Centre Helper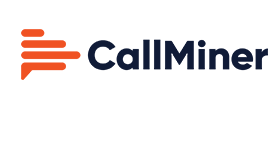 This webinar was brought to you by Call Centre Helper and is sponsored by CallMiner