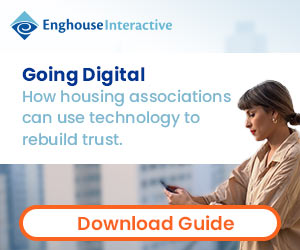 Enghouse Interactive will be hosting a free webinar alongside Heineken and ContactBabel to discuss How Will Service Delivery Continue to Evolve in 2022? at 11am UK time, on Tuesday 30 November 2021.
The webinar will examine new and exciting CX trends and how brands can improve their customer service.
Over the past two years, customer experience has transformed at an incredible rate. Yet, with lots of new innovations coming out of the woodwork, how will it continue to evolve in 2022?
Joining the Enghouse debate on customer experience trends will be Emma Jane McKeown, Customer Centricity Channel Manager at Heineken, the world's second-largest brewer with a portfolio of over 300 international and local brands.
She will be accompanied by Steve Morrell, Managing Director of ContactBabel, which was founded in 2001 to provide high-quality research and analysis to the UK contact centre industry. Also presenting at the event will be Alex Black, Chief Technology Officer (CTO) at Enghouse Interactive.
Among the topics to be discussed will be:
What constitutes a good (and a bad!) customer experience today?
Has cloud come of age?
Where is the march to automated AI-powered customer service heading?
Is investment in omnichannel customer engagement paying off?
How can usability on mobile devices be improved to meet the growing demand for eCommerce and mobile customer service?
How is the role of the contact centre in a business changing?
Unlocking the Metaverse experience: what do future customer interactions look like?
Black said: "As a customer-centric company, Heineken places huge importance on personal engagement and Voice of the Customer (VoC) programmes in order to gain valuable insights by listening to their customers."
Emma Jane McKeon will talk about the importance of the customer experience, in comparison to price and quality, and how it has increased. While face-to-face service is still very important to Heineken, she will also share how self-service is freeing up their sales agents to become more like consultants.
Black added: "Heineken has been an Enghouse customer for over 20 years and Emma Jane will cover how our contact centre solution enables them to serve and engage with their customers."
Webinar attendees will have the opportunity to gain an insight into what 2022 has in store and tap into expert know-how provided by Heineken, ContactBabel and Enghouse Interactive.
To register for the event, please visit the Enghouse Interactive registration page.
For more information about Enghouse Interactive - visit the
Enghouse Interactive Website