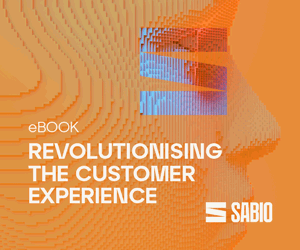 Last week's news that WhatsApp was updating its privacy policy caused an inevitable privacy backlash, particularly as it became clear that the changes would in effect enable WhatsApp's owner Facebook to harvest user data for improved targeting.
According to WhatsApp, the change is actually all about helping its one billion plus users to communicate 'with the businesses that matter' to customers. WhatsApp cites 'hearing from your bank about a potentially fraudulent transaction' or 'getting notified by an airline about a delayed flight' as examples. Earlier this year, WhatsApp also told businesses that they would be able to send messages that shared order, appointment information, delivery and shipping notifications, product and service updates, and other transactional customer information – as well as marketing details – with the focus on information that customers are probably already receiving from a different channel such as outbound calls or SMS.
Perhaps given the scale of the original transaction, it should hardly come as a surprise that Facebook is now trying to leverage WhatsApp's billion-plus users, taking advantage of the ad targeting that it already focuses on Facebook's 1.7 billion monthly-active users. Indeed from a Sabio perspective we think that putting WhatsApp into play will turn out to be a massive opportunity for the customer service sector. While consumers may have initial concerns about privacy, we expect that these will soon be overtaken by the convenience offered by communicating with businesses, and refining useful updates and notifications using their favourite messaging application.
The announcement again demonstrates just how much momentum there currently is around commercial messaging, and how quickly its use is evolving. Deloitte recently reported that the use of IM services has more than doubled over the least three years, while WhatsApp alone handles some 30 billion messages every day – that's 50% more than global daily SMS volumes. And with messaging free as part of a user's monthly cellular data contract, there are no real barriers to usage.
That's why many users – particularly in regions such as China with services such as QQ Mobile and WeChat – are effectively making their preferred messaging service a second home screen. And with users typically spending 80% of their mobile time in just three core apps, it increasingly makes sense for customer service teams to make sure they can engage seamlessly via messaging services.
Evolving WhatsApp to become a more viable platform for customer engagement looks like a logical move, and one that the company clearly feels is worthwhile pushing through.
What makes WhatsApp particularly interesting from a customer service perspective is its integrated messaging and calling capabilities, as well as the re-assurance offered by its end-to-end encryption. This becomes even more compelling following work that Apple is doing on tighter VoIP integration for its iOS 10 mobile operating system. With WhatsApp calls and messages set to appear on the iPhone lock screen and within notifications, the service will become even more compelling for customers. The same will also be true for other VoIP communications and Messaging services such as Avaya one-X Mobile, Facebook Messenger and Apple's revamped Messages app.
Being active in one of their users' three apps of choice is clearly a critical goal for customer engagement teams, particularly given the rich context stored in each customer's message/interaction threads. Given the sheer scale of its user base, I suspect that this latest WhatsApp announcement will turn out to be instrumental in taking messaging into the mainstream as a customer service channel.
For more information about Sabio - visit the
Sabio Website