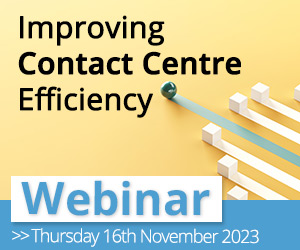 Our panel of experts share their top tips for talking to customers via SMS and messaging apps.
1. Perfect Your Messaging Style 
Sure, emails and letters often have a set structure, but that certainly isn't the case with messaging. It is usually treated as an informal channel for personal, natural conversations.
With this being the case, contact centres will often advise their teams to:
Stick to one idea per paragraph, to avoid overwhelming customers with information
Talk as they type, to be authentic and show customers that they're talking to a real person
Stop and check before they send, to ensure that the message is friendly and without sloppy typos.
All of this can work wonders, but over time, contact centres will ideally be pinpointing messaging interactions that resulted in high customer satisfaction and good customer feedback.
Why? Because it's great to share some of these awesome interactions as examples of best practice, while also analysing what makes them so great.
By doing so, through call listening and perhaps an analytics tool, contact centres can identify what drives customer satisfaction across the channel. They can then use that information to improve coaching programmes and quality scorecard criteria.
2. Keep Customers Informed
Waiting for a company's response can be annoying, especially to a young generation of customers who are used to swift interactions with friends over messaging apps.
Even after a few minutes, frustration will grow. Many customers will then try a phone call to get a quick response, but by then they will be irritated.
Showing the customer when an advisor starts typing will also help them to relax.
To stop this ugly pattern, contact centres can provide automated in-queue announcements, just as they would using an IVR on the voice channel.
Announcements could include the customer's position in-queue or an estimated time for a response. Showing the customer when an advisor starts typing will also help them to relax.
Of course, the customer might not like how long they are expected to wait, but it will save them lots of time in wondering when they will receive an answer.
This brings us to another important topic, finding the right service level for messaging.
To do this, analyse how customer satisfaction and abandon rates change as answer time increases. Use this information to determine a service level that best balances efficiency and effectiveness.
3. Get Proactive
A great proactive strategy often uses messaging to deliver important information to customers, when it matters most.
For a successful proactive strategy, automated messages are sent to customers as soon as they reach a certain stage in the customer journey. This helps the customer to adjust and optimize their behaviour to improve their experience.
Of course, this requires lots of planning to track where the customer is on their journey, access the necessary data and foster the necessary culture shift.
By pairing up proactive tools with a business intelligence solution that integrates third-party data, organizations can gain quick, actionable insights.
Then, there are those more niggling issues, such as:
Aligning proactive messages to avoid sending them too often
Guarding against sending particular messages to unhappy customers
Tracking the impact of individual proactive messages
This all sounds like a lot of work. However, by pairing up proactive tools with a business intelligence solution that integrates third-party data, organizations can gain quick, actionable insights.
4. Pilot New Messaging Deployments
With the rise of smartphones, messaging apps – such as WhatsApp and Messenger – have taken over from SMS as the new channel on the block, due to their convenience and ease of use.
However, by making customer contact easier, call centres invite many more customer conversations. After all, messaging will not only draw in contacts from other channels, it will potentially create more.
Not knowing how much more can make a resource planner's job tricky. There are also other complications, including:
How many concurrent interactions can an advisor realistically handle at a time?
How will the handling time of a messaging interaction be impacted by concurrency?
How will contact volumes change when the messaging app is promoted differently?
Checking with other organizations to uncover the impact that messaging had on their contact volumes is, therefore, important to better understand demand management. An effective pilot scheme is even more so.
When piloting, conservatively open up the channel, to incrementally increased demand and – if possible – use workforce management (WFM) tools to unlock more data and gain quick insights. This will improve the future forecasting process.
Thanks to Graeme Gabriel at Calabrio
5. Make It Personal
Customers are accustomed to using messaging apps for informal, personal conversations
Advisors should personalize interactions where possible, especially when it comes to messaging. After all, customers are accustomed to using messaging apps for informal, personal conversations.
A great example of how messaging interactions can be personalized is by using the customer's name, which can be obtained from the contact centre's CRM system.
Also, by training advisors to keep personalization top of mind, companies ensure that they can push more valuable information out to their customers.
All of this should be done with a conversational tone, which will help keep things clear and concise throughout any interaction.
By doing so, contact centres can ensure that customers and advisors understand each other, which will lead directly to customers receiving more value from the messages given to them.
6. Speed Up Response Times With Chatbots
By offering immediate answers to customer queries, chatbots speed up responses times, while improving the advisor experience.
Chatbots can, for example, answer the top five questions customers have – freeing up advisors for more interesting, complex tasks that may require a human touch or empathy.
Of course, there is a worry about negatively impacting customer experience if the bot can't answer a question. But the latest technologies can immediately escalate tricky contacts to a live advisor.
The advisor who takes on the task will then have access to all the relevant info they need, through a proper CRM integration setup. This ensures customers get the information necessary to resolve customer issues quickly.
Thanks to Joe Pavitt at Odigo
7. Integrate Systems for a Super Experience
A big advantage of WhatsApp and Facebook Messenger is that they'll be very familiar to a company's customer base. Plus, they are quick and effortless for the customer.
The fly in the ointment is how effectively they can be integrated into existing contact handling systems and processes.
For example, just consider:
Can the information contained within 'messaging contacts' be easily integrated into customer records and CRM systems?
Can messaging contacts be queued in universal queues for the next available advisor to manage them?
Or, indeed, do they need to be managed as a siloed activity?
If integration is difficult, then the downside of creating a more fragmented service operation can sometimes outweigh the upside of delivering greater customer choice.
Thanks to David Martin at Sensée
8. Get to Grips With Planning Difficulties
On messaging channels, the customer drives the length of the interaction. The convenience of messaging enables customers to interact on their own time, without being forced to spend a continuous period of time on a call.
If an advisor is handling multiple conversations and three of them become inactive, think proactively about how this "waiting time" can be better spent and the impact that has on resource planning.
Of course, many contact centres will look to avoid these challenges by implementing chatbots. But be careful and selective with how chatbots are used.
Customers often expect a real person to help them on these channels. Don't put them into a chat flow that gets them only so far and leaves them waiting if they need to escalate the contact.
Thanks to Jennifer Waite at Playvox
9. Map Customer Journeys Through the Messaging App
Customers today have zero tolerance for friction. Every incremental friction is a misstep. Every misstep is perceived as careless – and soon, customers will care less.
Luckily, messaging channels bring convenience to customer experience, especially if customer journey mapping is used to set out simple journeys.
Customers today have zero tolerance for friction. Every incremental friction is a misstep. Every misstep is perceived as careless – and soon, customers will care less.
Take the purchasing process as an example. From the awareness to post-purchase experience, businesses should detect which messaging apps customers use the most and create a whole customer journey through that channel.
Why is this beneficial? Customers will not delete their favourite messaging app from their phone, but they will abandon a business app if they don't see the value.
Also, messaging apps are often on the customer's phone before business apps or websites, and users do not need to learn how to use them.
10. Get Your APIs in Order
Each channel brings more complexity to customer service, and if the communication from all channels is not connected in a single system, it can impact the customer experience, as well as advisor productivity.
Fast access to communication history, so that advisors don't need to switch between different interfaces, is best achieved by connecting customer service channels through APIs.
For example, let's say a contact centre is attempting to reply to multiple Instagram messages and comments promptly.
By adding Instagram to a contact centre solution through a Messenger API for Instagram, advisors can respond to multiple direct messages and comments simultaneously, in one place.
The result is that advisors can manage and resolve Instagram queries, alongside other channels connected to their workspace – email, SMS, voice calls, Facebook, and more.
Thanks to Nikhil Shoorji at Infobip
11. Promote Messaging as a Means for Simple Interactions
While the opportunity exists for long, detailed messaging interactions with customers, the channel lends itself well to short and sweet conversations.
The beauty of messaging is that, for more complicated issues, the customer can be easily connected to a voice advisor.
For easy, transactional contacts, customers can also be simply redirected to self-service.
By connecting messaging with other channels, contact centres can provide specialist customer support, while – over time – better understanding customer needs.
12. Provide Easy Opt-Outs for Promotional Messages
Messaging is not only a channel for customer service but for sales and marketing too.
If a strategy covers each of these departments, it's important to consider opt-in and opt-out options.
Special offers, product updates, or exclusive discounts can help drive subscriptions and opt-ins while adhering to local and federal regulatory mandates.
Digital channels give you the unique ability to stay in contact with the consumer while ensuring that the ever-changing regulatory landscape is respected and applied.
Thanks to Leigh Diplock at Alvaria
13. Plan Out an Escalation Path
Many interactions that start in messaging will not be resolved there.
Messaging is a great way to interact for quick and easy resolution of simple questions. But many interactions that start in messaging will not be resolved there.
When there is a need to change to a different channel, NICE research suggests almost all consumers (96%) expect companies to make the transition easy without the need to repeat information.
Much of this hinges on the technology that's at an advisor's disposal, as does the ability to provide personalized customer service.
To do just that, advisors will ideally have access to tools and data, such as the customer's interaction history and CRM data. This access should be at the heart of a contact centre's implementation strategy.
14. Work From a Unified Interface
There are many multiple messaging channels. If a contact centre decides to install multiple, try to avoid using one solution for each channel.
After all, advisors don't want their desktops to turn into a jumble of products which is impossible to manage. This is inefficient and creates unnecessary work (e.g. administration, reporting).
Advisors will profit from a common interface across different messaging channels because they:
Can switch channels seamlessly without losing context
Have consistent tools to work with, regardless of channel, reducing the need for training.
Have access to cross-channel customer history, customer data and a knowledge base
Thanks to Annette Miesbach at NICE CXone
15. Don't Just Stick to Plain Talk!
The key to achieving high levels of customer satisfaction (CSAT) through messaging is connecting on a human level.
Recreating that human connection involves training to build that rapport digitally, customer data to personalize the conversation and the tools to use all the various features of that messaging platform.
As an example of how to use such a feature, encourage advisors to use emojis or "fireworks" across the screen after solving a tough issue. This is as long as it's appropriate to your brand.
Thanks to Chris Bauserman at NICE
16. Track the Customer Journey Across All Channels
Conversations with customers can be even more fragmented in the messaging world compared to talking on the phone or via email.
On top of this, customers these days might also want to switch to other messaging, voice or email channels while trying to resolve their problem.
In doing so, most would not expect to have to repeat or explain their problem over and over again to a new advisor, as their contact is passed from pillar to post.
To avoid this issue, create a 360-degree view of a customer's conversations across all touchpoints. This will ensure an efficient customer experience and will boost CSAT scores.
Thanks to Alex Stenton-Hibbert at Business Systems
17. Champion a Conversational Tone
Businesses that use messaging apps for customer service are placing their brand within the same context as their customers' personal conversations.
With this being the case, as a brand, the experience delivered should be like that of chatting with a trusted friend or family member.
A direct, personal and friendly tone of voice should, therefore, be delivered to engage customers, while promotional messages are best avoided.
Thanks to Tim Kimber at Vonage
18. Start From Square One
With messaging being such a new channel for customer interactions, it's important to start from square one in establishing protocols and operations. Best practices for other channels, such as standard or goal wait times, can't be applied blindly without further consideration.
Most customers who choose to engage with brands via messaging channels expect an immediate response or, at most, a very short queue.
To meet these customer expectations, organizations need to staff these channels with the appropriate number of advisors.
A common stumbling block to this, however, is that the advisors staffing those channels often only have the authority to manage a certain number of scenarios.
By allowing them to request another interaction, when things are quiet, service levels can be better achieved.
Thanks to Frank Sherlock at CallMiner
19. Have It All in One Place
There's an increasing number of ways for customers to interact with businesses, and messaging apps offer customers a quick and easy way to connect with contact centres.
Companies need the right tools and platforms to facilitate engaging customer interactions.
Using one platform that streamlines all your communications internally and externally is essential for a complete view, so nothing's missed – whether that's the CRM function to build and maintain customer relations or internal communications to connect employees and provide company-wide support.
Whether you're connecting with customers via video, phone, chat, email, or through social media, today's organizations need one view of all communications through a single platform to ensure the customer experience is consistent, no matter where the customer interaction comes from.
Thanks to Mayur Pitamber at 8×8.
20. Connect Customer Journeys
Customers don't just expect options when contacting a business, they also expect continuity across all channels. The same interaction should be happening and experienced across them all.
Increasingly, customers are looking towards digital channels as the front door to your contact centre, and you need to ensure that you are matching and exceeding the expectations on those digital channels just like you would within the voice channel.
Customer experience is the biggest driver for any business to succeed, and to ensure that this is improved and maintained, you need to enable your customers to contact you across all channels: voice, SMS, email, webchat, social messaging like Whatsapp, Twitter and Facebook, and that also all previous communications are available to your agents.  This is so that the customer doesn't feel like they are starting again each time they communicate with your business.
Customers will be loyal to your business if they feel that you know who they are and they are not just another number, and this is easily achieved by having that contextual information available irrespective of the channel at your agent's fingertips. Connected customer journeys equals better customer experiences, which means business success!
Thanks to Jason Griffin at Five9
For more excellent advice from our panel of experts for improving digital customer service, read our articles: