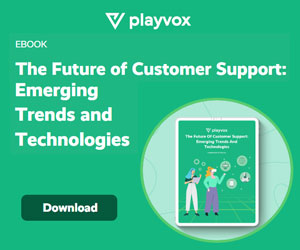 If, like us at Call Centre Helper, you thought that the Customer Service Excellence (CSE) award was just for public sector organisations, you'd be mistaken.
We asked Matt Phil Carver to look at how a private sector company can obtain this award.
If you look down the list of organisations that currently hold the Cabinet Office award for Customer Service Excellence (CSE), you'll see a trend. The vast majority of holders are either local councils and housing associations or universities and colleges. The number of private sector, profit-driven companies that appear on the list is surprisingly low.
This could simply be an awareness issue, though. The CSE scheme has actually only existed in its current guise since 2008, when it replaced the 'Charter Mark' as the Cabinet Office's rubber stamp of approval for customer service. The Charter Mark existed exclusively for public sector organisations, but Customer Service Excellence is a different beast, as is explained on the official website.
CSE is not an easy award to obtain, by any means. But considering the voracious level of competition that exists in all customer service industries, having the government seal of approval for exemplary customer care should, in theory, be the perfect way to steal a march on your competitors.  In fact, the scheme claims that 95% of customers stated that the standard improved customer service.
So what exactly do you stand to gain if you undergo a successful accreditation?  To find out, Call Centre Helper put some questions to Sarah Tasker, the Customer Care Manager at PayStream – a leading UK supplier of accountancy services and one of the few limited companies that currently hold a Customer Service Excellence award.
Q. Sarah, how did the Customer Service Excellence scheme first come to your attention?
To formalise our customer service standards for our customers we actively researched formal accreditation providers and, after meeting with all providers face to face or at workshop-based introduction events, we felt that our business was best aligned to the CSE standard. After recent business success obtaining the Investors in People standard, the CSE framework provided a familiar framework and the opportunity to become involved in local workshop events throughout the application process at the Warrington centre.
Q. Would you have any advice for other private sector organisations that are considering applying to be assessed for the award?
Go for it!
We felt a real sense of achievement and business pride from achieving the standard and from formalising our high service standards in this area. The team-based approach we adopted to prepare for the assessment was critical to our success, and will ensure that our future 'surveillance' visits are welcomed as everyone continues to prioritise customer service and drive continuous improvement on a day-to-day basis.
We approached the preparation for assessment with a project team made up of managers and staff at all levels. We initially reviewed all business processes to ensure that they were providing excellent service levels to our customers. This assessment and review process has ensured that customer service is at the top of every team's priorities, not just in Customer Care. Notably, we chose to adopt an electronic approach to the project through business-wide use of 'Trello', an online project management collaboration tool (http://www.trello.com). This was an innovative approach which the Assessor welcomed, as it allowed full electronic management of our evidence and processes.
Although the foundations for CSE are definitely in the public sector, it was refreshing for us to work alongside other businesses and institutions such as universities working towards the standard and to gain a different perspective on the ideas and initiatives they were adopting to improve customer service. The workshop events were very enjoyable for this, and facilitated open discussion and ideas generation. By revisiting the basic principles of customer needs and satisfaction measures with a diverse group from various sectors, we even came away motivated and energised to implement new ideas for customer engagement and communication.
Q. What have you found to be the main benefits of obtaining the CSE award – both to yourselves and to your customers?
The process of preparing for and achieving CSE was a thoroughly enjoyable one for me to co-ordinate in my capacity as Customer Care Manager and, in my opinion, there are 3 clear benefits to us as a business from obtaining this award:
Customer confidence – Our satisfaction surveys regularly cite customer service as the most important 'buying' factor when choosing PayStream as a provider. The CSE award provides further confidence to our customer base that they are working with a trusted provider that places them firmly at the heart of everything we do, and also ensures that they have chosen a provider who has a long term commitment to not only maintaining but improving customer service.
Formal recognition of our service standards – Everyone claims to be the best, now we can say with confidence that we have received a recognised customer services accreditation after undertaking a thorough audit process. Our standards will require continuous improvement to maintain this award, and will be subject to annual surveillance visits by the provider.
Competitive advantage – In a marketplace where unique selling points are often difficult to define, the award has given us the competitive advantage when dealing with recruitment agencies and customers when comparing the service levels offered.
Have you had any experience of the Customer Service Excellence award?  Do you think that more private sector companies should apply for it?  Please leave your thoughts
Matt Phil Carver works in the contact centre  at Arun District Council.