How good would it be to increase the 'value' of each customer that you sell to?  Christine Knott tells us how…
If you spoke to an average of 100 customers per day and you were able to increase their value by just £10, that's an additional £1,000 towards your target!  An easy way to increase a customer's value is to 'up-sell'.
Up-selling is only acceptable if it will benefit the customer. Up-selling for no reason will soon result in a reputation of poor service and hard-nosed selling which is not welcomed by the customer.
It is most likely that when a customer makes a call they will have completed some research and have a good idea of what they want to buy. Is the information they have up to date and accurate? Quite simply 'we don't know what we don't know'. If your customers don't know what is available to them, they can't ask to buy it.
The secret of up-selling is to create a level of interest about a higher-priced product. Your role is to introduce them to ideas they might not have previously considered, ideas that will spark their interest because they could potentially:
a) save them time
b) save them money
c) deliver better results
d) appeal to their personal aspirations
e) give them peace of mind, safety and security
To do this successfully you need to know what would 'spark their interest'.
This can easily be identified by:
asking relevant questions
putting suggestions to them
picking up on the needs they have already revealed to you
listening carefully for any piece of information (no matter how small or large),  information that will give you a better understanding of needs they may have in the future, or of a desire to own something if they knew of its existence. It could be new technology, a feature, a design, a product or even a colour.
We don't know what we don't know, and until someone enlightens us about what we don't know, how can we know if we want or need it?
Example: a customer wants to buy a new lawn mower. Their current machine, now broken after 15 years, simply cut the grass and had a grass box for collecting the cuttings. When the customer makes the call it is to buy a similar model. It is priced at £89 in your catalogue and he is happy to purchase it.
The call handler can now do one of two things:
1) Process the transaction and thank the customer – great that was an easy sale!
2) Spend a few minutes in conversation with the customer and ask some questions that help them understand how the new mower will be used.
The conversation reveals that the customer wants two features to satisfy his two needs, an electric mower for ease of use, and a grass box to save time. Through the conversation the call handler has discovered some additional ways they can help this customer. They introduce an alternative model in the catalogue and explain:
1) "Considering the size of your garden, this model will save you time and effort. It is wider than the model priced at £89 so it won't take you as long to cut your lawn".
2) "It has grass combs that will cut close to the edge of your lawn. That will save you even more time, time you would normally spend trimming the edges".
3)  "A quick adjustment offers you ten height settings, seven more than on the model at £89. We all know how quickly grass grows in the summer so if you can cut it lower with this facility you won't have to cut it as often".
4) "It is a very lightweight machine too. It's about 8 kilograms lighter than the one you selected.  Can you imagine the difference of carrying an extra 8 bags of sugar!"
Finally the call handler says:
"You are getting all those benefits for just £30 more than the one you were looking at".
The customer hadn't really considered looking at other items in the catalogue. They simply looked for a model that had the same features as the one being replaced. They had not considered the benefits of others because they 'didn't really now how they could benefit from them; they didn't know what they didn't know'. So the customer could easily and happily justify spending an additional £30 if it was going to make their life easier.
If up-selling is executed correctly increased revenue and improved customer service go hand in hand.
Click here for our Top Tips for Selling Over the Phone
---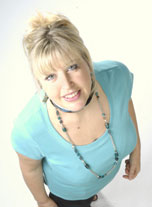 Christine Knott is MD of specialist training company Beyond The Box.