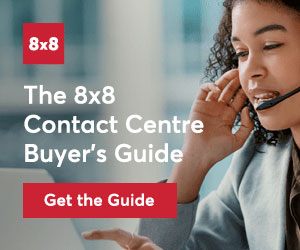 Here are seven innovative ideas that we picked up on a site visit to the extraenergy contact centre in Birmingham.
1. Be Customer Led, Not Target Led
Over the past 12 months, extraenergy have invested heavily in customer service in order to put the customer at the heart of the company and prioritise the customer experience. This included implementing a customer feedback survey platform, which gave customers a prominent voice.
extraenergy Fact File
Contact Volume
Inbound contacts: 1,100 – 1,400 per day
Advisors
104 Seats
Technology
ACD
8×8
Headsets
Plantronics
Wallboards
8×8
Call Recording
8×8
Call Scoring
EvaluAgent
A new focus on customer feedback gave extraenergy the opportunity to move away from traditional metrics of success based on numerical measurements of performance, such as Average Handling Time (AHT).
Instead, Customer Satisfaction (CSat) now leads the way, encouraging a culture of going the extra mile for the customer. The aim is to create a positive customer-led culture that highlights to extraenergy advisors that their main focus is the customer experience, as opposed to hitting targets.
Extraenergy have listened carefully, taking the feedback on board, and have implemented a number of continuous improvement projects as a result.
2. Show Recognition
The change in targets has meant extraenergy now run extra incentives across departments to reward the best customer feedback in the week or month, winning the title 'Raver of the Week' or 'Raver of the Month'.
There is also a monthly incentive based around quality. The '5 for 5' call model guides advisors to give the best possible customer service. It covers 5 areas that, if they achieve them all, will result in delivering great service. This should then lead to the advisor receiving a score of 5 from customers – hence 5 for 5.
The Sales Department have also made changes in their employee engagement, including having a 'Friday Energiser' to bring everyone together, share best practice, motivate one another through different activities to help drive active listening and attention to detail.
3. Sales Calls Should Focus on the Customer, not the Product
In the Sales Department, advisors are coached to take a consultative approach to conversations with prospective customers. It is suggested that advisors should spend the majority of their time talking about the customer's business and needs, and for the product to take a secondary focus.
If a customer has an objection, advisors are asked to first understand the customer's concerns, followed by showing genuine empathy. Once the advisor has done this, they can either demonstrate to the customer why they have no need to be concerned or work with them to find a solution that is better suited to their needs.
4. Communication Is Key
Quarterly organisational updates are held to help keep advisors up to date with what's going on around them in all areas of the business.
For the last update, each department set up its own market stall and would tell passing advisors what they had done differently over the past three months and shared best practices.
Nick Read, the Group CEO at extraenergy, sends monthly video messages to discuss the progress of the business, thank everybody for their hard work and pick out certain teams/individuals for special recognition.
5. Involve Advisors in a Calibration Process During Coaching
Extraenergy has invested in a quality and compliance tool called EvaluAgent, where managers can generate quality scores for customer contacts they have evaluated.
The tool allows managers to include the advisor in the quality evaluation process as it gives them the opportunity to conduct a calibration session. They blindly score their own customer contact and compare it against their manager's.
EvaluAgent has helped advisors to understand what good sounds like, improved employee engagement and helped raise awareness of how quality is measured in the contact centre.
Other capabilities of the quality tool that extraenergy have benefited from include real-time feedback, trend analysis and compliance confirmations.
6. Start a "How We Roll" Initiative
At the start of the year, team leaders from across the extraenergy contact centre came together and created a set of five different values that they believed to be vital to their role. These included:
Recognition of success
Can-do attitude
Have each other's backs
Driving positive morale
Sharing best practice
The team leaders get together every month and discuss any new initiatives that they have introduced in the interest of continuous improvement and in light of these five criteria.
While also discussing their team performance, team leaders can call each other out on anything that goes against these five principles by asking them: "Is that how we roll?"
7. Use Customer Feedback to Drive New Technology
Extraenergy are currently in the process of creating a new IVR, which they have developed with the help of advisors who have relayed customer feedback on their current system, and market research.
One tip that they have picked up was to order options from the most popular contact reason to the least popular, so the most likely call reason is the first to be introduced.
The contact centre has also learned to have no more than four steps to an IVR, while individual steps should not include the full "press 1 to 9" options.
Thank you to extraenergy for facilitating our visit to their Birmingham contact centre.
But what about you? Do you fancy showing off your contact centre?
If so, you can contact: newsdesk@callcentrehelper.com and maybe we will see you soon.