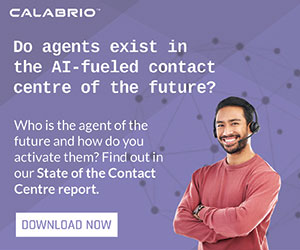 Our panel of experts share their favourite ways for improving Customer Satisfaction (CSAT) in the contact centre.
1. Make CSAT an Organization-Wide Initiative
An innovative way to improve CSAT begins with changing the perception of what CSAT is and why it matters.
CSAT should be viewed as a larger measure of what your organization delivers…
CSAT should be viewed as a larger measure of what your organization delivers rather than simply a measure of contact centre performance.
Customer service and support are product extensions and are the "features" which help customers derive full product value.
By elevating CSAT you associate the contact centre with the ongoing success of your revenue generating products.
The contact centre becomes a product investment rather than perceived as an expense to be managed.
Elevating CSAT in this manner will not only help deliver better products, it will also improve how you deliver customer service and support through the contact centre.
2. Get to Know Your Customers' Wants and Needs
Meeting customer expectations always begins with understanding customers' wants and needs.  Customers will not be satisfied unless these wants and needs are met. Therefore, CSAT cannot be improved without measuring levels of satisfaction.
CSAT can be measured using direct and indirect methods. Both methods should be used.
Direct assessment requires active customer feedback using standardized surveys and interviews.
Indirect assessment involves examining customer interactions (e.g. voice calls, emails, chats, etc.) and utilizing software to determine sentiment (e.g. frustration or satisfaction).
Once CSAT has been determined, it's essential that this data be applied to continuous improvement processes to effect positive change.
Thanks to Mark Ungerman at NICE inContact
3. Support the Channels That Your Customers Want
A contact centre needs to ensure it is providing an exceptional service in the channels through which its customers choose to engage.
Make sure you research your customer demographics, understand their preferences and then work hard to improve the experience on these channels.
Research your customer demographics, understand their preferences and then work hard to improve the experience on these channels.
If, for example, your customer base are millennials or younger, chances are they may be using social media platforms and are comfortable with self-service options and interacting with a bot.
These channels may fare better than your dial-tone IVR. As well as this, use proactive methods (which could cut down demand) such as a great website, knowledge base or online community, which will go down well in supporting your customer and in turn improving customer satisfaction.
4. Focus on Resolving Interactions First Time Round
First Contact Resolution (FCR) is still a valid contact centre metric. Customers will always want their issues resolved straightaway. If not, this will negatively impact your CSAT scores.
To help improve your score, provide your advisors with the tools, knowledge and empowerment to do what needs to be done to solve the customer's issues first time round.
For example, this may involve changing or adding channels, or it might mean training your advisors in specific parts of the customer journey. If you do this, you will see it being reflected positively in improved CSAT scores.
Just be careful that you don't confuse FCR with repeat contacts, measure FCR in isolation or chase the score.
On this last point, remember to focus on improving your processes, and that FCR is just a score. It's all about find the root cause of low FCR and adjusting processes. Don't let the score distract you.
Thanks to Alex Stenton-Hibbert at Business Systems
5. Take Personalization to the Next Level
We live in a world of personalization – from adverts on the internet, shopping recommendations on Amazon and "playing next" suggestions on Netflix – all without ever speaking to those companies in person.
But when we call some companies that we may have spoken to on many occasions, we're treated like complete strangers.
The first step in the majority of calls into the contact centre is to identify the caller and verify it's the right person. However, this no longer needs to be done by an advisor taking up valuable time and putting up an immediate barrier of distrust.
Automating the verification process and putting it into the pre-call IVR can save as much as 30 seconds off every call and allow the advisor to jump straight into a warmer, personalized conversation.
6. Transition to Omnichannel
The word "omnichannel" has been thrown around our industry for many years but rarely has it been used correctly – having multiple channels that a customer could contact you on is not the same as omnichannel.
Omnichannel is all about giving customers the ability to choose the most appropriate method of contacting you according to their current situation and having all of their conversations being recognized in a joined-up manner.
This allows further personalization, with advisors able to quickly pick up the thread of recent activity and allowing them to serve up the most appropriate responses.
Yes, this improves the customer experience by reducing unnecessary fumbling on the call trying to find information, but it also increases revenues and upsell opportunities.
Thanks to Craig Farley at IP Integration
7. Encourage Self-Accountability and Performance Monitoring
Organizations need to ensure they can trust their employees. The onus is now more on workers to have accountability and monitor their own performance.
Reminding advisors and teams of targets and performance metrics creates momentum and goals to focus on. It will drive the business forward and offer employees incentives to do well.
But it goes further than that. It's important that advisors and other employees are still able to collaborate and learn and are provided with the tools to succeed.
Contact centre advisors will still need the same training and will still be required to build deep connections even while working remotely.
Ensuring that a solid definition of productivity is set lets advisors know what's expected so they can stay engaged.
Providing advisors with tools to stay connected, not just with employees, but with each other to learn and grow, will also enable businesses to be one step closer to delivering the customer satisfaction they strive for.
Thanks to Chris Marron at 8×8
8. Energize Your Workforce
Happy, motivated teams and healthy customer satisfaction scores go hand in hand so make advisor emotional health a top priority.
Your home-working advisors might well have settled into a routine but they still need support and good communication.
Continue to leverage technologies such as collaboration and videos to provide coaching and feedback, hold regular team meetings and help welcome and mentor new joiners.
You could reward outstanding performance using gamification techniques but focus on team performance for an enhanced sense of connection and inclusivity.
Also, you could reward outstanding performance using gamification techniques but focus on team performance for an enhanced sense of connection and inclusivity.
Finally, be creative with scheduling. Consider micro-shifts, these are great for home-working; no more midday hump of overlap with day/night shifts to contend with.
Be flexible and you'll be rewarded with a high-performing team ready to respond to customer demand and enjoy increased CSAT scores.
9. Increase Your Customer Understanding
By tracking customer satisfaction levels, you can identify customer pain points and make meaningful improvements to service quickly.
Yet, to do this, contact centres survey customers – which can lead to survey fatigue, spamming and junk mail.
This is where predictive analytics and AI machine learning come into their own, and these sophisticated technologies can analyse the positive/negative/neutral sentiment of every interaction in the contact centre.
Doing so enables contact centres to predict the quality of future interactions and focus specific training needs where satisfaction levels are low.
This provides the contact centre with valuable intelligence that can be used to pre-empt and predict future patterns and customer outcomes and even improve CSAT ratings.
Thanks to Magnus Geverts at Calabrio
10. Create a 360-Degree View of the Customer
The lack of a holistic view of the customer can be a large hurdle to improving CSAT.
In order to ensure that customers are being serviced in a personalized, positive fashion across all touchpoints, companies can look establish a 360° view of the customer experience.
Customer experience teams look at customers differently than marketing or contact centre teams do, based on data sets available to them.
Organizations have a hard time creating a unified, omnichannel view of feedback that enables businesses to understand how every single customer has interacted with them in the past.
This understanding includes knowing what truly matters to customers, what emotions they associate with a company, and what factors drive customer satisfaction.
By implementing a Voice of the Customer programme that can uniformly measure every piece of customer feedback from all channels and departments, companies can break down internal data silos and create a detailed "single view" of the customer.
Businesses can also use the resulting insights to empower their advisors to offer an improved customer experience, develop "next best action" strategies, reduce churn and improve overall CSAT.
Thanks to Shorit Ghosh at Clarabridge
11. Upgrade Your Online Experiences With AI
Combining human intelligence with modern technologies – such as conversational AI – has emerged as the key strategy to exceptional customer service and increased customer satisfaction.
For example, in recent months businesses were forced to reassess the way that they connect with their customers like never before, in order to survive the pandemic.
For many sectors, especially retail, customer service teams were tasked with bringing the in-store experience to customers now shopping via their website and mobile applications.
To help meet the sudden spike in demand, many organizations have been turning to conversational AI – using virtual assistants and live chat solutions to assist online shoppers in real time.
These technologies can help to reduce the burden on staff, answering any straightforward questions customers may have around operating hours of brick-and-mortar stores, status of online deliveries or item availability.
They also can transition easily to live advisors to answer more difficult questions, with AI systems sharing important context for online chats that can make conversations go more efficiently.
Thanks to Tony Lorentzen at Nuance
12. Exceed Customer Expectations and Support Your Team
For contact centres across all sectors, increasing CSAT scores is the name of the game.
Delighting customers and exceeding their expectations requires studying communication trends, aligning business practices to meet customers' present needs and anticipating tomorrow's expectations.
In addition to this, the combination of best-in-class advisors empowered with up-to-the-minute insight and comprehensive customer history and reliable, secure automation of self-service will deliver enhanced customer journeys that lead to higher satisfaction.
Instant access and immediate attention are important, but making sure quality personalized support is provided in a timely manner is a tried and tested method of turning sceptical consumers into committed customers.
Thanks to Neil Titcomb at Odigo
13. Start With Simplicity in Mind
Really focusing on the essential services in the wake of massive disruption is the easiest way to get back to a baseline.
If ever there were a time to pare down, it's now. Many companies are finding that really focusing on the essential services in the wake of massive disruption is the easiest way to get back to a baseline.
Simple for your customers and simple for your employees. Simplicity in a time of uneasiness is a relief.
Consider soft skills. These are the hallmarks and key drivers of customer satisfaction. There is no doubt that our current anxieties and stresses run high. This makes touchpoints highly unpredictable.
But it also increases the value of these touchpoints and experiences when kept simple and done correctly. Customer experience starts with coaching and skills focus.
14. Make Useful Information Easily Available
Clear communication that gives explicit directions, instructions or helpful tips is a welcome sight.
Inboxes and phones are flooded with messaging right now. While it's important to know that companies are taking safety and health seriously, it may not be priority information for your customers.
Making information available for those that seek it is always a great idea, but it's also important to know what to say and when to say it.
15. Get Proactive
Many companies are finding that customer experience has improved when using proactive notifications to better keep customers in the loop.
Digital multichannel communications are ideal for this purpose. Proactive channel management can also be a gateway to improve customer experience. Multichannel, done correctly, improves customer experience.
This deeper, more customized, experience in turn can lead to better CSAT metrics by maintaining a consistent message and driving positive, low-stress interactions for customers.
Ensuring seamless consistency in messaging and support for high-value customers is the linchpin of a successful customer experience.
With thanks to Alicja Robertson at Aspect
For more insights like these from our panel of experts, read our articles: