Here are seven ways in which customer effort can be lowered in the contact centre.
1. Create Individual Customer Effort Scores for Top Contact Reasons
While calculating an overall customer effort score can be beneficial for the contact centre, it does not tell you which interaction types are causing excess effort to be spent.
So, it may be a good idea to create individual customer effort scores for your top ten contact reasons by volume. Then target individual contact reasons with the worst customer effort scores.
Or there is a second option, to choose a separate contact reason each month and work towards lowering that individual effort score. By doing this, the contact centre can lower customer effort across its top ten contact reasons in just ten months.
Mystery shopping should uncover pain points that are causing peaks in effort, if you follow the journey of someone using the contact centre for that specific reason. Or Voice of the Customer research through customer focus groups or immersion sessions can be used to the same effect. This will uncover areas of customer effort, which the contact centre should act on.
To find out how to create individual scores, read our article: How to Calculate Customer Effort
2. Follow Different Customer Journeys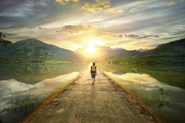 To make sure the contact centre is adept at handling calls of all varieties, while minimising effort in the process, it can be a good idea to run through a different customer journey every week.
This is a good activity for the Contact Centre Manager to get into the habit of doing, to see if each process works as efficiently as it can. Why the Contact Centre Manager? Because it may enhance their understanding of how to support advisors and how to reduce customer effort.
However, while testing different journeys, it is also important to do so as a different persona, just as a company would design journeys based on different segments of their customer base.
So, with the customer journey being different for different characters, it is important to follow an enquiry while adopting different personas. This is so pain points causing customer effort can be identified on the journey of all customer segments.
Find more on the creation of personas in our article: 6 Ideas for Customer Journey Mapping
3. Take Control of the Company Website
The focus of customer effort is often to make journeys more efficient once the customer has already contacted the organisation. However, removing the need to get in touch with the contact centre is important, and taking control of the company website is one way to do this.
Peter Massey, co-founder of Budd, asserts that "People running the contact centre should be running the website.
"It is still a rare thing to see, but the contact centre will have a better idea of the support customers are looking for than the marketing team would, for example.
"Handling enquiries each day gives the contact centre the ability to understand what customers' questions are, predict what they want and give them the right answers to what they want."
Amazon signposts answers to its top contact reasons clearly on its site. For example, in its successful bid to reduce contacts related to delivery, the company now provides delivery information, as highlighted in the image below, at the top of the page when delivery is entered into the search engine. This is before the customer would scroll into the relevant product listings.
According to Peter Massey, "it is the level of minute detail when an organisation is optimising the company website as well as mobile apps, that prevents contacts trickling through into the contact centre."   
4. Move Certain Interactions from Email to Phone
While it is an established principle in many contact centres to never move away from a customer's preferred contact channel, Charlie, one of our readers, saw a reduction in customer effort and a rise in customer satisfaction when his contact centre did the exact opposite.
Charlie says, "Don't respond to an email with an email. We have seen an uplift in CSAT/NPS with a clear correlation with calling customers as a response to an email."
This is understandable as long email chains can often be prevented and effort, as well as potential stress, may be reduced on the part of the customer, as a solution will likely be found more quickly in a phone call.
However, many customers may be disgruntled by a company that dismisses their preferred mode of contact. This is why PhotoBox introduced a "three email rule" in their contact centre. If a customer has sent three emails regarding the same query, PhotoBox encourages its frontline team to pick up the phone and call them. In doing so, the contact centre can minimise effort, while abiding, for a significant period of time, with the customer's chosen channel.
Find out more by reading our article: 18 Things You Can Learn from the PhotoBox Contact Centre
5. Post "How to…" Video on the Company Website and YouTube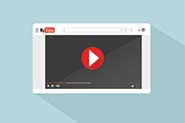 One way that Mike, another one of our readers, and his contact centre managed to reduce contact volumes, and therefore effort, was to push "'how to' videos via YouTube," confirming that, "we have seen a decline in phone calls by using this channel."
This gives customers another way of interacting with the company, while it can also boost advisor morale, if enthusiastic advisors are included in the process of making the videos.
Although customer effort rates in the contact centre may actually increase after these videos have been introduced, this will be because advisors are having more time to deal with more complex enquiries, and the true reflection in lowering customer effort will be in the reduction of call volumes.
UCAS's contact centre post their own "how to…" videos on their company website. To find out more, visit our page: 9 Things You Can Learn From the UCAS Contact Centre
6. Let Advisors See Customer Effort Scores After Their Interactions
Many contact centres will calculate a customer effort score for process improvement only, but feeding the results back to advisors could also help them to self-learn techniques to minimise customer effort.
Most contact centres will calculate customer effort by asking a survey question, through an IVR at the end of the survey, such as: "How much effort did you personally have to put forth to handle your request, on a scale of 1-5?" But why not let advisors hear what score they were given? This way the advisor can see if the technique that they tried to use during the call was successful in minimising customer effort.
Incentivising this process may also be a good idea, as done by HomeServe's contact centre. But HomeServe also pair each customer's score with results from their speech analytics system, which looks for signs of customer effort and confusion within the interaction. This creates a more reliable figure for advisors to gain assumptions from.
Find out more about how HomeServe managed to do this in our article: 12 Ideas Taken from HomeServe's Contact Centre
7. Inform the Wider Business of Areas Causing High Contact Volumes
Unfortunately, the contact centre cannot actively prevent high call volumes, it is up to other departments to modify their processes, or the board to provide budget for self-service etc.
But Peter Massey says it is important to "get the message across in your organisation that the contact centre doesn't create the contact and it struggles to stop the contacts because of this reason.
"There are some forms of contact that it can create, but the majority of contacts are caused by poor expectations, operational needs or product development issues etc.
"It is the requirement of the Contact Centre Director to influence outwards into the organisation. I often differentiate the director and the manager in the contact centre. The manager is trying to optimise what happens in the contact centre, while the director is trying to optimise what happens in the business, for the benefit of the contact centre."   
But how can the director do this? According to Peter Massey, through two techniques: storytelling and data shadows.
Storytelling is, rather self-explanatorily, telling the stories of customers, which can be derived from multiple sources, including NPS feedback, advisors and diary reviews. People remember stories!

Peter Massey
Then data shadows can be attached to these stories. For instance, a contact centre director could tell a story of a customer who struggled to navigate the company website, which for this example would be in the hands of another department. Then the director could note afterwards that similar issues account for x% of call volumes in the contact centre.
Do you have any other ideas for reducing customer effort in the contact centre?
Please leave your thoughts in an email to Call Centre Helper.