Simon Latham knows a thing or two about call announcements. Here he reveals how to use music on hold (MoH) and call announcements generally to their best advantage.
The dos and don'ts of call announcements
Do
Consider the image your messaging portrays
Professionally record announcements
Vary the message played
Make messages interesting and relevant
Don't
At any time play your callers silence
Repeat the same message to the same caller
Make the messages or gaps too long
Where to begin
If you are putting callers on hold, even if just to transfer them, then the absolute minimum you should do is to connect a music source – be it CD or radio – to the on hold port of your PBX. This will enable callers to listen to some relevant information or entertaining music.
If a company wishes to add a more personal touch and start to use the opportunity to promote themselves, and for a surprisingly small investment, there are many production companies in the UK that will provide them with a bespoke music on hold (MoH) production. This can be simply music or specific music tailored to either a company to reinforce its corporate identity or to the type of caller.
Queue messaging

Okay, so your caller is on hold in a queue listening to your new MoH and you want to build in some rapport by playing them some targeted messaging. Firstly consider how long they are likely to be waiting and how often you want to play them a message. It's the balance between nuisance value and providing sufficient interest to keep your caller on the line.
However, consider if the caller is holding for two minutes and you play a message every 15 seconds. They will have  listened to eight messages. Listening to the same message eight times is tedious. Therefore if you are envisaging long wait times, do invest in a sophisticated call announcement or messaging device that allows you to record as many different  messages as you want. These messages can be played in any order, so your eight messages can all be different, giving the holder the impression that something is happening.
Greeting
You can make your messages more interesting by introducing some elements of time stamping. A simple example of this would be to distinguish between morning, afternoon and evening.
For example: "Good morning / Good afternoon / Good evening. Unfortunately all our agents are busy. Please hold and we will answer your call as quickly as possible."
Alternatively, you can take it to a more detailed level. "It's Monday 19 December at 11:03 a.m. and we are sorry but all our agents are busy. Please hold and we will take your call as soon as possible."
If you regularly have busy queues, one of the most effective ways of maintaining the caller in the queue is to play the queue position. For example: "Thank you for continuing to hold. You are now third/second in the queue."
Estimated wait time

Historically the preserve of the largest budgets, estimated wait time (EWT) technology is able to calculate the approximate time that the caller will have to wait and inform them accordingly. The calculation, based on the number of calls in the queue, number of agents and the average call duration of each agent, is extremely accurate and provides information to your caller that allows them to decide whether to wait or to call back. EWT functionality will soon be available at prices that the small and medium enterprise will be able to justify, so keep your eyes open for it.
One last note: The temptation to record messages locally by a member of staff in a quiet office may be the inexpensive option, but this type of recording always sounds amateurish. As a bare minimum, have the message recorded in a professional sound studio. Better still, use a professional voice artist.
Moreover, if you use an auto attendant within your system, then it's a good idea to have all your prompts recorded by the same artist to provide system-wide continuity.
---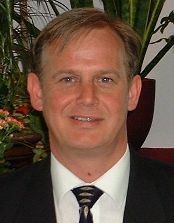 Simon Latham is European sales manager at technology provider Interalia Communications
Website: www.interalia.com