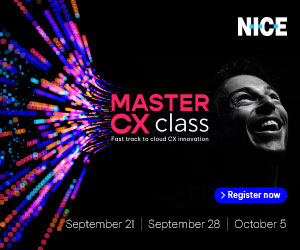 Paul Chance of NICE discusses the pros and cons of multiskilling your contact centre team.
According to a 2020 Call Centre Helper report, 81.7% of contact centres have a multi-skilling initiative, highlighting that the vast majority of managers believe that a multi-skill staffing model is best for their organizations.
Multi-skilled employees can handle a range of calls, emails and messages, but they can be specialized in multiple different ways.
Other specialisms include in-depth knowledge of the technical details of a product or service, the ins and outs of a complex long-term promotional campaign or even geography-specific needs.
Contact centre leaders can focus training on a smaller set of specialists, using them to answer more general customer contacts when their specialized skills are not required.
A multi-skill model offers a range of benefits, including:
Improved employee efficiency. Employees who are handling contacts in their areas of expertise can do so much more efficiently than a larger number of employees with limited experience in every area.
Increased first-contact resolution. Customers can be connected to an employee who can usually solve their problem on the first contact, avoiding repeated customer contacts.
Reduced contact handling time. Employees are familiar with the specific issues involved, so they take considerably less time to address the customer's problem.
Greater customer satisfaction. Customers whose problems are solved quickly, effectively and during the first contact generally report higher satisfaction levels, according to ICMI.
Increased employee engagement. Employees who perform the same repetitive task every day are more likely to become bored and disengaged, putting them at risk of leaving the organization.
Optimized KPIs, such as service level, average speed of answer (ASA) and more. Employees who specialize in specific skills or areas can handle contacts more quickly and leave customers more satisfied.
More flexible scheduling. When employees can handle a diverse array of customer functions, they may be able to cover extra shifts when teammates are absent or attrition or traffic increase.
Despite the popularity of hiring and training employees to specialize in multiple types of calls, contact channels and demographics, the multi-skilled contact centre is something of a myth.
While most leaders believe that it is the best model for their organization, they aren't putting it into practice effectively. Few organizations are accessing the full power offered by this capability.
Scheduling can be particularly challenging. Handling multiple call types can take different amounts of time, and agents have differing levels of proficiency in various channels.
As a result, multi-skilled staffing models are often affected by inaccurate forecasting at the skill level, and many organizations use skill-based routing but make little or no effort to optimize scheduling based on employee skills.
Still others schedule for fewer skills than they staff for. NICE research shows that 84% of contact centres skill their employees with 4 to 8 skills, but about half only queue for one to three skills at a time.
Using the full range of agents' skills is a complex undertaking, one that requires leaders to examine and improve how they plan, hire, forecast, schedule, manage and automate the contact centre.
This blog post has been re-published by kind permission of NICE – View the
Original Article
For more information about NICE - visit the
NICE Website