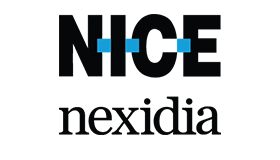 NICE Nexidia provides industry leading easy to use, out-of-the-box contact center interaction analytics solutions that enable companies to drive business optimisation.

As the traditional voice of the customer expands from the contact center to include surveys, email, chats and even social media sites, Nexidia provides software and service expertise to help companies synthesize this data into both a tactical tool for operational improvements and a catalyst for strategic business transformation.
Contact Name: Debbie Davis
Tel No: +44 (845) 500-3010
Contact Email: emea@nexidia.com
Profile:   Working with some of the world's largest contact centers, media and entertainment companies, government agencies, and legal firms, Nexidia helps organizations realize the amazing possibilities now discoverable through advanced speech and interaction analytics. By delivering the best technology and deployment resources, Nexidia enables organizations to unlock the untapped value inside the massive amounts of unstructured audio, video, and text content by making it searchable and enabling to become more competitive, increase operational efficiency, and create new business opportunities.
Nexidia offers affordable and flexible purchase and deployment options that provide proven, scalable and affordable interaction analytics solutions to customers to enable them to instantly access calls and perform root cause analyses that:
Deliver unparalleled speed to business insight
Improve First Call Resolution Rates
Increase operational efficiency and reduce costs
Improve customer experience
Enhance sales/cross sales effectiveness
Address: 160 Queen Victoria Street, 2nd floor, London, EC4V 4BF United Kingdom
Phone: +44 (0) 207 002 3000    Fax: +44 (0) 207 002 3030
Weblink: http://www.nexidia.com/