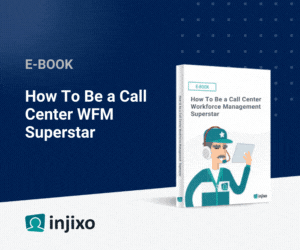 Here are the results of the 2018 Top 10 Contact Centre Technology Awards. Here are our most recent award winners.

Thanks to the 3,754 contact centre professionals who voted for these awards. It makes these the most impartial of all the contact centre technology awards.
InVision AG – injixo WFM
Noble Systems – Noble Enterprise Contact Centre Solution
Rostrvm Solutions Limited – rostrvm
Highly Commended
IFS | mplsystems Ltd – IntelligentContact
NICE Nexidia – Nexidia Analytics
Plantronics – EncorePro 700 Series
---
Category Winners
Overall Winner – Scorebuddy QA
Best Routing Platform – Noble Enterprise Contact Centre Solution
Best WFM Solution – InVision AG
Best Speech Analytics Solution – CallMiner Eureka
Best Customer Feedback Solution – CustomerSure
---
The Top 10 Contact Centre Technology
Overall Winner
1. Scorebuddy QA
Product Name: Scorebuddy QA
Brief overview of product: Scorebuddy is quality monitoring software that was purpose built for call centre/QA managers who are looking to improve the quality of their customer interactions in a controlled and consistent way.
The Scorecard Builder enables QA managers to easily build scorecards. The product helps to take the pain out of the quality monitoring process, with its off-the-shelf reporting and deep-dive analytics capability.
Also, the Surveys module enables QA managers to put internal quality scores beside external customer sentiment for a 360-degree view of their service.
Finally, Scorebuddy QA comes with dashboards for both agents and supervisors to communicate, which has helped Scorebuddy's clients to improve agent engagement.
What are the unique selling points of the product?
Scorebuddy allows users to create unlimited scorecards with nearly unlimited flexibility
The Surveys module enables managers to put the internal quality scores side-by-side with customer NPS/CSAT
Scorebuddy was built specifically for quality monitoring; other vendors consider quality an "add-on"
Features and module improvements are often introduced as a result of customer feedback
Approx. number of UK customers using the product: ~60
Typical customers: Scorebuddy customers are many and varied, from Airbnb to IKEA, from government departments to charities like WWF, to financial institutions like Capital One and Allianz.
Typical price for a 100-agent solution: €340pm or £310pm
What our readers liked best:
"Easy to use and helpful."
"It's Simple & Straightforward."
"Personal, one-on-one support. If you have requests on how to enhance the product, the Scorebuddy team works hard to incorporate it into the system."
"It's so useful and easy to get around."
"The little Parrot (logo)."
"The ease of recording audited company information."
"The best thing you can say about a product is 'it always does what it's meant to do but it's also always improving by listening to us – their customers'. We're Ireland's largest business process outsourcer & therefore our needs can be extremely varied depending on our clients. We thankfully can say Scorebuddy QA always fulfils the need."
"The analytics are really useful, and you can have more than one reviewer using the system at once. Promotes friendly competition with the advisors."
"It is very easy to use. Has very comprehensive data. "
"Very user friendly and great support from the Scorebuddy team when I have questions."
"The ease of designing forms for evaluating calls and agents."
"It is flexible and I can design forms to suit us."
"I like how well thought-out and put together it is. My team has only been using it for a few months, but we are all greatly impressed."
"Ease of use and analytics."
"Flexibility meets the majority of our needs."
"Its streamlined interface."
"Fantastic opportunity for depth of results (high level and granular)."
"Great support offered and additional functionality if client wishes (modules)."
"Very friendly and approachable company/team."
"Opens opportunities to remove Excel documents from being a standard in QA."
"Look of the application."
"Easy to navigate, consistent."
"1) Access to real-time score for all users. 2) Availability of raw data."
"The product is great, very friendly system, no issues, and the Scorebuddy team is awesome! "
"Scorebuddy is a convenient and very easy software, and I never had issues adding or removing agents. I love it!"
"Easy to use and lots of MI."
"The fact that I can get information about how my calls are being handled."
"Quick access to range of reports, jargon-free, good support team."
"The dashboard."
"Fills a black hole in customer service software. Quality assurance."
"The simplicity."
"Scorecards, calibration tool and user-friendly platform."
"Very simple for people to pick up how to interact with little training required."
"Development potential."
"The variety of reports/reporting that can be done is the best feature and benefit."
"Organisation of data and ease of use!"
"Easy to use and track grading."
"Intuitive and scalable."
"Dashboard is great due to team size and is easy to track."
"This product is amazing! Use this product all day every day and it is so efficient and easy to use. Really good analytics available too – keep up the good work!!"
"Scorebuddy is a nimble and adaptive tool for measuring the entire customer experience. It is easy to use and provides swift and certain distribution of feedback to agents and their managers."
"Also the relationship we have with the team – they're all a pleasure to interact with, super-helpful, responsive and have never shied away from any question we've ever asked."
"Ease of use, very flexible. Provides us with a lot of insights."
"Reporting/Analysis"
"Ease of customisation."
"How easy it is to set up customised check sheets for each type of work we handle. It doesn't just work for calls – it is equally effective for all the other types of work we handle."
"The reporting tools give clear information and the ability to download for data manipulation allowing for effective staff development."
"The flexibility in formatting is what works for us as a company. The amazing employees of Scorebuddy, who are so helpful."
"Great product for most of the needs of a QA programme. Suggestions below are for advanced features and should not detract from the high quality of this product. 99% of users will be more the satisfied with the features right out of the box."
"Totally serves our purpose. The ability for us to be in control; creating scorecards, teams, agents, weightings, etc."
"Awesome tools, but best of all, incredible customer service. Had a minor issue on a national holiday, and before we knew it, somebody was in the office getting it resolved. "
"It gives an easy-to-see overview of an agent's / team's / department's quality in a single view. It allows an agent to take ownership of their quality score and set actions as to how to improve."
"The 360-degree transparency it creates around coaching and development for all levels. The approach taken within the interface is in line with our own approach to coaching and development, so it's a great fit."
How could the product be improved?
"More scorecard customisation."
"More scoring options when building the forms."
"Nothing, I find it easy to use :-)"
"There are some fiddly UX fixes that still need to happen, but we communicate those when we come across them and the team is really sensitive to getting those in front of the Dev team and fixes promoted."
"A little bit more customisation of scorecard settings. However, Scorebuddy are great at listening to their users and putting feedback into action."
"Ability to attach more than one recording or upload per rep."
"Ability to manipulate the analytics data graphs."
"As the system is cloud based, it would be great if the Active Directory would be integrated."
"Being able to export calls into the system and link back to evaluations."
"Better reporting tools."
"Better UI."
"By improving the Excel exports, these need some modifying before you can use them properly. "
"Clearer graph displays."
"Computation of score."
"Could add pop-ups – better than 'tips' option."
"Easier integration with Salesforce."
"Examples on how to manage the weighting."
"Give the client the ability to remove or add case detail options."
"Give the client the ability to set specific scorecard options as mandatory fields."
"Helpdesk notification via email when issue has been responded to."
"I don't have any criticism of the product. There are different bundles we can buy depending on our needs, and after 5 or 6 years of using the product, when we come to Scorebuddy with suggestions or ideas they'll ALWAYS respectfully listen to them and either introduce them or get us thinking about a (right) different approach. "
"I would love to see Scorebuddy add a binomial logistic regression function to its Analytics tools. This would enable users to correlate proper execution of specific agent behaviours to desired call outcomes, creating a path to quantifiable and statistically certain client ROI."
"I'd like to be able to find all assessments even from previous months."
"If you have different scorecards there is no way that I am aware of that I can get oversight on my team's performance across all scorecards, only the separate ones."
"I'm being really picky! – there's just a few little tweaks to make it even more bespoke to our needs. A green flag and the ability to create your own performance ratings – for example, we have an overall rating based on four levels, Outstanding (blue) if over 85%, On Track (Green) if over 75%, Developing (Orange) if over 65% and Unsatisfactory (red) is under 65%."
"I'm sure the Scorebuddy team always is looking to improve the product. However, maybe the view of some reports could be improved."
"Integrated in CRMs."
"It doesn't need to be improved "
"Make it cheaper!!"
"Make it easier to move to the next scoresheet."
"Make the reporting tools more user friendly."
"More customisation for the dashboards."
"More graphics."
"More reporting tools and customisation of scorecards."
"Perhaps streamlining the scoring process a bit more?"
"Probably the biggest thing we're waiting on at our company is the anticipated API integrations, so we can use Scorebuddy even more!"
"Remove the percentage weightings as they don't fit with our outcome-based model."
"Reporting can be improved."
"Reports: when I want to filter a report, I can't select the all specifications at the same time. It would be great if I could minimise the time when selecting reports."
"Some kind of prompt to staff to check their scores. We currently do this manually."
"Summary of scores."
"The product is fine just the way it is!"
"There used to be a feature that auto-updated new scores, now the system doesn't do it."
"They tick all the boxes for me, to be honest."
"To eliminate the bad NPs that do not reflect the CX operation."
"To have the ability to allow some form of testing or exams that the advisors can complete during induction or when a new services/product has been added."
"Tutorial for using the product. "
"We have already brought some things up and the Scorebuddy team is already on it."
---
Best Customer Feedback Solution
2. CustomerSure
Product Name: CustomerSure
Brief overview of product: Acting on customer feedback is one of the most cost-effective investments a contact centre can make when looking to improving customer loyalty. CustomerSure is an easy way to set up a working customer feedback process.
The cloud platform makes it quick to set up simple surveys, connect to your existing IT systems – so surveys are sent at appropriate times – and makes it easy for you to follow up on the feedback you receive, so customers aren't disappointed.
Alongside this feedback loop, CustomerSure provide powerful reporting tools – enabling you to report on your preferred satisfaction metric, whether that is Net Promoter Score (NPS), Customer Satisfaction or any others.
The platform then allows you to segment scores – by individuals or business units – perform text analysis to spot trends and provides detailed response rate reporting, so you know your surveys are making it through.
What are the unique selling points of the product? 
Software implementation is often harder than it needs to be or fails completely because of poor vendor support.
CustomerSure aims to deliver the opposite – providing as much expert support as is needed to ensure that customers see success when they choose us.
Making feedback work takes more than a software purchase – it takes systems and training. CustomerSure's consultants, all of whom have an industry background, work with every one of the company's customers to help set up these systems.
Also, CustomerSure's technical team aim to surprise every person who requests support by delivering a fast response that not only fixes their problem but understands their business needs.
Approx. number of UK customers using the product: Approx 50, with team sizes ranging from 10 to 300.
Typical customers: Spark Energy, Bristol Water, Utilitywise, Tastecard/Gourmet Society, Parkdean Resorts, Royal Institute of British Architects, Portakabin
Typical price for a 100 agent solution: £999/mo
What our readers liked best:
"Ease of use."
"Easy to use and brilliant after care service."
"All questions answered quickly and clearly."
"Both easy to use and also provides a wealth of (customisable) information/segments that allow me to track trends across our customer service scores."
"Customer service is great."
"CustomerSure is very easy to use for both ourselves and the customer. The feedback we receive as a result of sending out surveys is very good for our business. The feedback not only confirms what we are doing right, it also highlights areas where we can improve our business. The 8 months we have been using CustomerSure has definitely broken down communication barriers for our customers, who appreciate that we listen to them and take all feedback seriously."
"Ease of use for the end customer."
"Easy & efficient way to receive feedback from customers."
"Easy to use and professional look."
"Easy to use, simple and delivers results."
"Fantastic product. Easy and simple to use and we are seeing many benefits for ourselves and our customers as a result."
"Fantastic tool for us to gauge our customer feedback – Realtime results …fantastic."
"Flexibility."
"I like the service."
"It consistently goes out and you don't have to think about it – but it provides great results. We monitor our NPS score as our top KPI in customer care – through CustomerSure."
"It gives us independent reviews of our service levels."
"It's simple to use, automated with monthly customer invoices and results are clear and easy to understand. The customer service we receive from CustomerSure is brilliant, always answer the phone straight away, and sort out any query."
"Really simple and easy to use."
"Simple and easy to use and always adding new features."
"Simple to integrate, robust."
"Simple to use. Support excellent. Competitive price."
"Simplicity. We have our surveys going out automatically and getting us great feedback without having to do anything."
"Surveys can be tailored exactly to your own requirements and preference."
"The ability to schedule surveys and send different types of surveys."
"The clean format the reports offer. It's easy on the eyes and easy to collect data from."
"The customer service – ease of use – design -simplicity – effectiveness – ability to gain 'of the moment' feedback and respond accordingly."
"The simplicity of use for both myself and my customers, and always having someone on hand if I do have any queries."
"User friendly!"
"Very easy to integrate with white-label sites. Clean and tidy back end with all the features conveniently placed."
"Easy for my team to use and just works!"
"Works brilliantly."
How could the product be improved?
"Nothing at this time …totally love the product."
"A better way to flag the groups who received the surveys. For example, a way to tag a contact for a certain product so when we filter we can notice trends for the types of products the customer is using and compare responses."
"Ability to export feedback from multiple surveys at once, for example 3 regional surveys across a particular date range, would be useful."
"No suggestions – very happy customer!"
"Add new options to be able to further refine the survey set-up."
"Additional options for exporting reports."
"Clone surveys for easy duplication with new products / audiences / events."
"Could have an auto-email out with graphics on it for management, and it is not the cheapest around."
"Different scale options."
"I do wish there were a little more meat to the back end, meaning, I'd like to be able to sort data more accurately."
"Searching for keywords and tags throughout all pages instead of CTRL+F searching the tags I'm looking for, page by page."
"I'd like to automate the seeking of customer reviews when we post invoices."
"Increased automation and integration between CRM systems."
"IPad app."
"Maybe make it easier to integrate the way Zendesk is."
"No suggestions for improvement but would love to be able to increase the return of feedback."
"Some expansion of website widgets available."
"Somehow encourage our customers to put more on the NPS – this might be a thing we have to do."
"That you could clone the surveys to make it easier to duplicate without having to start from scratch."
"Works brilliantly as it is for me."
---
Best WFM Solution
3. InVision AG
Product Name: injixo WFM
Brief overview of product: injixo is an award-winning true cloud workforce management (WFM) application for contact centres of all sizes.
The WFM suite helps contact centres optimise their entire workforce management process and covers everything they need from forecasting and scheduling to intraday management and reporting and agent engagement.
The suite allows injixo's clients to spend less time and effort on manual planning and scheduling – instead they can focus on what really matters: their employees and customers.
injixo comes with a simple pricing model – £9/user/month, including free onboarding and good customer support.
What are the unique selling points of the product? 
With the all-new fully automatic injixo Forecast, the company's clients are able to save up to 75% of the time spent on forecasting (contact volumes and average handling times).
injixo Forecast uses self-learning algorithms and is always up to date, 24/7, 365 days per year to provide you with the best possible forecast for calls, chat, email and more.
Also, injixo is a true cloud application. There is no need for a capex budget, no need for a heavy IT project, no servers to buy and maintain. There is no annual big-bang update – new features are available to every customer as soon as they are released.
In addition, injixo provide comprehensive onboarding support – you can log in within hours of sign-up and then experience a set-up process that has been refined and proven over 300 installations worldwide.
Approx. number of UK customers using the product: More than 120 contact centres ranging in size from 30 to over 2,000 agents
Typical customers: injixo has customers across all industry sectors:
Healthcare: e.g. Appello, Care UK
Insurance: e.g. Axa, AllClear, Sun Life
Outsourcing: e.g. Capita/Southwestern, Echo Managed Services, VoxPro
Public sector: e.g. Hampshire Council, North Tyneside Council
Retail: e.g. Harvey's Furnishings, Hotter Comfort Concept, Specsavers
Technology: e.g. Avast Software, Miele, TomTom
Telecoms: e.g. Carphone Warehouse, Truphone
Utilities: e.g. Opus Energy, Sutton & East Surrey Water, WaterPlus
Typical price for a 100 agent solution: £900 per month, all-inclusive
What our readers liked best:
"Cloud based."
"Delivery is good."
"Ease of use."
"Easy to build graphs and extract data."
"Everything, the readiness."
"Forecasting accuracy."
"Forecasting made easy."
"Forecasting, ease for team to use, breakdown in 15 mins in the forecast, holidays, lateness, all-round amazing product."
"Great navigation all in one place."
"I liked the ease with which I could carry out all the functionalities. Additionally, the help and support from the Injixo team is great."
"I use this daily and it's so easy to navigate and very user friendly."
"It is user friendly, not too difficult to navigate."
"It's so simple to use, ROI has increased."
"It's super friendly."
"It's very specific and a very helpful tool."
"Many options."
"Scalability."
"Seeing multiple weeks/months on one screen."
"Simple business model. Easy to use and implement. Scalable."
"Simple to use and really cost effective. The new auto-forecast functionality is brilliant"
"Smartphone compatibility and Outlook integration."
"The flexibility to cover different planning needs with one and the same tool."
"The interface, the ease of use, the efficiency and especially the availability of the support team."
"The versatile, stability and functionality for the product."
"We are just at the implementation stage at this point, but the support has been fantastic."
"We could not work without it."
How could the product be improved?
"An integration of strategic planning possibilities to calculate, based on workload and with all used shrinkage parameters, a long-term FTE forecast."
"A systematically better-supported and economical night shift planning for 24/7 companies."
"ActiveX required."
"As we have not yet fully implemented I cannot say. So far, we are looking so good."
"Auto holiday approval."
"Better visualisation of schedule activities, such as icons and not just colours."
"Drop-down function for Selections, by Planning Unit."
"Either online help pages (based on the specific screen/field the user is on) or a contact for immediate help. Many times, I have to stop everything I'm doing while I open a question in the community and wait for an answer, which can take 24hrs+. Would really like to be able to get immediate help/answers."
"Expected service level added for forecast."
"Export of the shift centre."
"Faster, more modern UI."
"Holiday entitlement to be October to September rather than Jan to Dec."
"I can only nit-pick as the software is great."
"I would like to see more tutorial materials and live chat for support."
"It couldn't. It is perfect to use."
"It would be better if you could share the contact details in case you need to contact someone in an emergency."
"Meeting planner take into account requirements when planning meetings."
"Minor functionality around auto-notifications."
"More options for rotating breaks, easier access/connection to systems."
"More stability."
"Need to be able to predict service level on multi-activity lines."
"Nothing, why fix what is not broken?"
"Our holidays do not run on a normal calendar year but Injixo does not allow us to adapt this on the system."
"Quicker turnaround on suggestions."
"Real-time integration to our telephony platform as a connector instead of Xlink csv."
"Solving scheduling violations is quite complex."
"Support should not close tickets without customer confirmation and if bug is to be fixed in future release then provide the exact release date."
"The speed could be a bit faster."
"Works well for me and don't have any issues with this so I can see nothing that would improve this."
---
Best Routing Platform
4. Noble Systems
Product Name: Noble Enterprise Contact Centre Solution
Brief overview of product: The Noble Enterprise Contact Centre Solution is tailored to meet each client's unique business needs.
Noble offers a unified suite of inbound, outbound and blended omnichannel communications, strategy planning and resource management tools for companies of all sizes, from enterprise organisations to small and mid-sized businesses.
The Noble Enterprise Contact Centre Solution is cloud-based and innovative premise/cloud hybrid platforms include ACD, predictive dialling, blended omnichannel processing, compliance, recording and monitoring, IVR, messaging, interaction analytics, campaign strategy and decisioning, and WFM.
What are the unique selling points of the product? 
Noble Systems' technology solution offers the best value and most features to deliver high-performance contact centre management applications.
Noble's flexible environment allows the company to tailor solutions to meet the unique needs of each individual client. This translates to delivering a contact centre suite that works within the scope of your business, rather than making you change your business to work with the product.
By integrating with existing systems for a seamless solution without requiring an investment in time and money to rebuild processes or transfer data, Noble's clients enjoy the benefits of increased productivity and reduced costs in a very short time frame.
Key differentiators between Noble Systems and its competitors include:
A single, unified platform and long-term stability 
Flexible platforms tailored to client needs
Unique offerings for the premise and cloud markets 
Software upgrades at no charge 
Top-quality client support
Noble client Dollar UK have enjoyed the following KPI improvements since implementing the Noble Cloud Enterprise solution:
Inbound abandonment rates have decreased by over 63%
Agent wrap time has decreased by over 30%
Average call wait times have decreased almost 30%
Approx. number of UK customers using the product: In the UK, Noble solutions are used by approximately 200 contact centres, with over 10,000 agents.
Typical customers: The following companies use Noble Systems' solutions in the UK:
Vitality Healthcare
Permanent tsb Bank
Dollar UK
Stellar UK
Cabot Financial
Cashplus (Advanced Payment Solutions)
Typical price for a 100 agent solution: Noble Enterprise Premise Solution starts from £150,000 for a 100-seat solution.
Noble Enterprise Cloud Solution starts from £80,000 for a-100 seat solution per annum.
What our readers liked best:
"Ability to customise product to fit requirements."
"Best services."
"Composer agent desktop, also Noble WFM tool."
"Configuration and support."
"Dialler."
"Ease of use and customisation of products."
"Easy to use, all-in-one features."
"Flexible solution with great functionality."
"Good platform, user friendly."
"Great staff support."
"I like the service personal behaviour where all looks helping to customers eagerly, which is a strong base for any company."
"In relation to our previous providers it provides everything we need."
"Incredibly flexible at a great price for a business that are great to partner with."
"Its failure-free and easy to use solution."
"It's really easy to use."
"Noble Systems offer a versatile and very customisable solution. Tasks that were once complex or time consuming are now all automated and we have seen excellent productivity gains."
"Product is durable and can handle large call volume smoothly. IVR designer is also very user friendly. Reporting system is also good. Support is outstanding."
"Product is very good and also the service is very nice."
"Reliability, you can count on the system to be available when you need it!"
"Simplicity and quickness of the system."
"Since we implemented Noble Systems telephony for our outbound call centre, we have seen a massive improvement on call quality, increased the rate of outgoing calls and an overall increase in sales."
"System stability, features and functionality."
"The ease of using the product and the increase in revenue it has brought to the company."
"The level of functionality and control that the platform has delivered for us at the price is second to none."
"The Noble Enterprise product delivers everything we require. This in turn is backed up by their excellent Support Services and Account Management."
"Versatile and supports our homeworking operations."
How could the product be improved?
"Adding a website for administrators to connect and how-to videos plus FAQ questions."
"Does not replace full telephony platform. Needs PBX functionality to deliver for back office areas."
"Faster updates on SL rather than half hourly."
"For us there is nothing that we use that we would see requiring improvement."
"Further maturation and enhancements as the inbound product expands into the market."
"Invoicing."
"It's a continuous process and version upgrades are already coming."
"Just to continue releasing the latest versions of technology and regular updates."
"More adaptive for inbound campaigns."
"More intuitive interface."
"More visual and easiness to build campaigns in Composer designer."
"More web-based management structure."
"Need all function web based."
"No improvement – already best services."
"Noble are always ready to listen to suggestions for improvements."
"Price."
"The product line is constantly improving and suits all of our current needs. Moving forward, it will be interesting to see how their omnichannel software develops."
"Training of employee personal behaviour those who have interaction with the customers."
"Wallboards could look much better."
---
Best Speech Analytics Solution
5. CallMiner
Product Name: CallMiner Eureka 10 – Post Contact Interaction Analytics Suite
Brief overview of product: CallMiner supplies its award-winning post contact interaction analytics system, CallMiner Eureka 10.
The multichannel customer journey contact analytics platform, offered as a fully hosted or premise SaaS system improves contact centre and enterprise performance through revealing insights from automated analysis and scoring of 100% of communications across multiple channels – including calls, chat, email, texts, social media, surveys and more.
Combining speech-to-text recognition engine and powerful customer journey mapping and analysis tools, this technology drives Voice of the Customer (VoC) programmes. It does so by driving actionable insights to organisations, helping them to improve agent coaching and performance, drive great CX, lower operating costs and improve business outcomes.
CallMiner's versatile, customisable and scalable technology is based on an open systems architecture and through the power of its robust ingestion and export API capabilities can be integrated with virtually any IVR, recorder, telephony, WFO or text-based technologies.
CallMiner's administrative, configuration, calibration, category and scorecard building tools are designed to be intuitive and user friendly with the intent of making customers more self-sufficient and less reliant on professional services to drive their own analytics success.
What are the unique selling points of the product?
CallMiner Eureka offers:
LVCSR speech-to-text transcription accuracy, driving fastest time to actionable intelligence
Comprehensive contextual and acoustical analysis (NOT simply word or phrase spotting)
Implementation in weeks, with prepackaged "out-of-the box" analytical content for rapid time to value
Eureka Xchange web-based pre-built category exchange
Highly customisable dashboards and scorecards with easy-to-interpret, readily actionable insights
Near real-time, dynamic agent performance feedback portal
On-premise and hosted deployment options, open architecture and data sharing addresses the varied needs of our customers (DIY, prepackaged, custom)
Approx. number of UK customers using the product: 20 with an approximate total of 15,000 agent seats.
Typical customers: CallMiner's customers fall within the following sectors:
Financial Services (retail/investment banking, insurance, collections, pensions, credit cards)
Utilities e.g. energy, water, etc.
Business process outsourcers
Technology
Etail/retail
Communications
Typical price for a 100 agent solution: Product is sold as Software as a Service and the price is variable based on volume of hours and committed contract term. A 1-year subscription licence for 100 agents is approx. £80,000 at RRP
What our readers liked best:
"Ability to view/compare agent performance on various call reasons (using Agent Explorer or Dashboard)."
"Able to score and find all calls ASAP."
"API Access, Agent Self Coaching, Overall Customer Service, the opportunity to share new ideas that could be implemented, and Admin capability to customise user permissions."
"CallMiner encourages its customers to openly discuss and perfect internal use cases, as well as constant webinars and training."
"CallMiner has an incredible ability to depict reporting statistics instantly, is consistently improved with newer features every month, and offers functionality for supervisors to identify key areas of their agents' calls that need to be addressed or praised."
"Easy and simple to use. Provides in-depth analysis on your customer conversations quickly and opens up management's eyes to what is happening in their contact centre."
"Ease of use. Detailed and complex in its content and displays but remains easy to use."
"Functionality. Customer service."
"I like how robust the system is."
"New features are constantly being added per customer suggestions. They are a company that truly listens to their customers."
"Point/click usage & category builder & API."
"The ability to provide insights on the behaviour of clients."
"The speed to intelligence and user-friendly interface make improving our business a far more attainable goal."
"The very user-friendly interface makes it simple to understand and navigate, which makes constructing categories a more relaxed affair. The in-depth Score Builder function provides a straightforward overview of groups of categories or categories on a singular basis."
"User friendly with many drop down box options."
How could the product be improved?
"Adding in the capability for a screen visualisation of what the agent is doing while on the call would be quite helpful. It would also be wonderful if CallMiner could incorporate a specific database where we could easily search for categories, or provide word cloud results for the actual category hit phrases that mostly appeared in calls."
"Cost to implement."
"Enhanced reporting functions."
"I have absolutely ZERO complaints!"
"I think certain tweaks to their user interface to be able to export category data would benefit end users and prevent the need for screen grabs. Saying that, the company hosts an engagement optimisation forum and is very open and receptive to user suggestions."
"It could be improved by having sentiment analysis built in to the system without having to program it."
"More AI."
"Retro processing of categories could be improved to go back over further time periods."
"Simplified reporting capability, able to add data labels to dashboard charts, and the ability to view individual KPIs via Agent Explorer."
---
6. NewVoiceMedia
Product Name: NVM Platform
Brief overview of product: NewVoiceMedia's cloud contact centre and inside sales technology enables businesses worldwide to create emotive customer experiences to serve better and sell more.
The platform addresses requirements for both sales and service teams, while enabling organisations to personalise every conversation they have with their customers and prospects, irrespective of channel, by connecting customer insight and agent performance on a single, global communications platform.
With a true cloud environment and proven 99.999% platform availability, NVM ensures complete flexibility, scalability and reliability.
NewVoiceMedia integrates seamlessly with Salesforce, the world's fastest-growing CRM software, and is a high-rated partner on the Salesforce AppExchange, with a five-star rating from more than 300 users.
In late 2017, NewVoiceMedia was positioned as a 'Leader' in Gartner's Magic Quadrant for Contact Centre as a Service, Western Europe.
What are the unique selling points of the product?
Deep Salesforce integration
Dynamic call routing, intelligent IVR and omnichannel capabilities mean customers reach the most appropriate advisor, who can resolve issues first time, smooth tricky conversations and add insight to everyday queries, creating personalised customer experiences.
Global call routing architecture 
Using a single call plan in their NVM platform to control their global contact centre assets, businesses can configure and manage their global call centre more effectively through a single central touchpoint. This allows better management of peak periods and agent shift changes, no matter what their location.
Turn the human voice into your greatest insight engine
The Conversation Analyzer uses speech-to-text to transcribe calls and then deliver intelligent content categorisation for instant insight into common themes, as well as data visualisation for quick analysis and understanding of the classification and the successes and challenges in every conversation.
Workforce management solutions to optimise contact centre management and customer experience
Businesses can integrate off-platform WFM tools with NVM to improve the accuracy of the business's contact demand forecasts and create staffing schedules that ensure agents with the right skills are available at the right time.
Approx. number of UK customers using the product: Over 300 businesses in the UK.
Typical customers: Canadian Cancer Society, Ebury, FCR Media, FlixBus, JustGiving, Kingston University, Lumesse, Paysafe, Siemens and Vax.
Typical price for a 100 agent solution: Price determined by functionality/services required.
What our readers liked best:
"Salesforce integration (best on market)."
"Simple to use and a variety of help available to better understand and resolve issues."
"Conversation Analyzer!!!!"
"Deep Salesforce integration."
"Easy install – hassle free – reliable, feature rich – this stuff just works!"
"Flexible, dynamic, easy to manipulate call plan."
"Full control over the call plan."
"Great functionality and support."
"Great Salesforce CTI."
"How it works with Salesforce and it brings the customer record up via the tel. number."
"Intuitive and simple to use… and the reporting functions."
"It's great for deep Salesforce integration and reasonably priced for companies."
"The engineers' knowledge of their product is also very good. "
"Looks good, easy to use, easy to navigate, it's intelligent and efficient and does all it needs to without being pretentious."
"Platform stability."
"Professional solution from the professionals."
"Quality."
"Reliable, innovative, scalable."
"This allows us to deliver an amazing customer service, connecting our customers to the same agent (if available) in a multi-language contact centre. It gives us instant visibility of our customers and their history. We always like to say it's great customer service that *just* borders on creepy. It's an awesome system and helps us to keep our NPS above 90%."
How could the product be improved?
"Better reporting tools."
"Admin UI."
"Better wallboards – they aren't flexible enough – you can't choose just the data you need."
"Drag-and-drop call-plan interface."
"Improved process for some features so it is a bit more automated. Can be a bit manual at times."
"Keep improving analytics / speech analytics."
"Not so English orientated. More non-English features."
"Overall interface refresh."
"Pop-up windows with the facility to record multiple options when "wrapping up" calls; this would allow for a real analytical breakdown."
"Real time."
"Release improvements and new features more frequently."
"The admin system for it could be easier, like setting up new users can be tricky at times."
"The back end of their system is still quite developy, and could do with a more "click" and "drop" UI. But it's still a brilliant system."
"User interface design."
---
7. Bright UK LTD
Product Name: Bright Navigator
Brief overview of product: Bright Navigator provides companies with the ability to capture VoC feedback at all parts of the customer journey, which is used to:
Drive operational performance
Improve service levels/satisfaction metrics (NPS, CSAT, CES)
Help to engage the frontline workforce
Measure continuously, to provide real-time insight into what customers think and why
On average, clients increase customer satisfaction and NPS scores by 20% after the first three months of deployment.
What are the unique selling points of the product?
Linking Performance, Employee Engagement and Voice of  the Customer
Bright Navigator allows clients to find links between three areas: customer feedback, employee engagement and internal performance metrics, giving a unique holistic view of their business areas.
The tool can be deployed to collect both transactional and relationship surveys measuring the end-to-end customer experience.
Not only is the tool quick to deploy, but it also comes with inbuilt technology so that clients no longer have to guess how metrics affect each other.
Using the correlation tool embedded in the software, companies can find (often counterintuitive) links between e.g. service levels and customer satisfaction, productivity metrics and employee satisfaction, employee engagement and conversion rates.
Bright Navigator provides a user-friendly interface for both management and team members allowing them real-time access to customer feedback.
In addition, clients have a senior consultant dedicated to their account providing quarterly workshops analysing the collected data and offering an outside lens to the findings along with experience of working with numerous brands across the UK.
Other key features include:
Instant customer feedback
Alerts and action management
Employee engagement
Verbatim categorisation
Text analytics
Reporting
Coaching tool
Approx. number of UK customers using the product: 50
Typical customers: TUI, Coop Insurance, Addison Lee, Which, The White Company, Domestic & General, Medway Council, Genesis Housing, Shop Direct, South West Water.
Typical price for a 100 agent solution: £2,500 per month
What our readers liked best:
"Quarterly intelligent conversations and analysis prepared for and with us to provide truly meaningful reporting."
"Deep benchmarking, simple to deploy, nice people to deal with."
"Ease of use. Ability to be proactive with the information given."
"Employee engagement tool."
"Instant access to negative comments to enable business understanding, action to turn customer's experience around and provide an exceptionally good complaints handling service."
"Instant reports and statistics, excellent customer support."
"Intuitive and easy to use."
"Quick and personable."
"The ability to feed in additional data, which allows us to understand the impact of contact centre measures on NPS / CSAT."
"The ease of use and the way the tool can be adapted to fulfil our needs. Great support provided by the team at Bright, with queries and training to ensure we can maximise the use of the tool."
"Tools to not just be good but direct information to be excellent."
How could the product be improved?
"Happy with product."
"Improvements are being made continually to the Bright navigator on any feedback and suggestions we discuss. Couldn't ask for anything more!"
"Real-time text analytics on verbatim comments."
"Text analytics add-on doesn't work on our browser."
"Tracking comment back to identify the sender is perfectly do-able, just a little long winded."
---
8. ZaiLab
Product Name: ZaiLab software
Brief overview of product: ZaiLab is a next-generation software company that specialises in omnichannel contact centre software based in the cloud.
The company have created software for businesses of all sizes, particularly small to medium contact centres looking for a cost-effective way to personalise routing, improve client conversations and increase efficiency.
Zailab has a unique approach that is focused on interaction above anything else. It is a solution designed to make communications between companies and customers more rewarding and turn any engagement into a smooth, seamless and productive experience.
Powered by the software's Artificial Intelligence (AI), users can map out a smooth and unhindered contact journey for their clients.
Also, agents have instant access to their customers' previous calls, issues, and other essential information that can help them quickly tailor a resolution and provide a smooth contact experience for their clients.
The software uses its own algorithms to route calls efficiently and pair the caller with the most qualified agent available.
What are the unique selling points of the product?
Zailab allows you to improve the way you administer your contact centre, the way routing works, and the way you pay for software.
Ease of set-up
Set up your contact centre in just a few minutes.
Easily adapt your set-up to changes in your business.
ZaiLab is designed to be self-administered, so callflows and other operational factors can be changed quickly and easily, with no need for expensive professional services. Depending on the complexity of the organisation, the set-up can be completed in anything from mere minutes to just half a day.
Universal waiting room
Do omnichannel right with a single smart queue.
Connect your clients to the right agents.
ZaiLab use a single waiting room for queuing customers – a central location for all incoming and outgoing interactions (phone calls, emails, SMSes, etc.). Here contacts are weighted, prioritised and routed to minimise frustration and maximise agent–customer compatibility.
Usage-based pricing
Pay only for the features your organisation uses.
Don't pay any start-up costs or monthly fees.
Approx. number of UK customers using the product: Zailab recently launched their product for the USA market in March 2018. They have not yet launched in the UK.
Typical customers:
Simply Financial Services
Mags at Home / Ramsay Media (Media house)
AskOsca (BPO services)
Big Picture Vacations (Travel agency)
Abacus (insurance company)
RunWay Sale (Online clothing shop)
Top Achievers Africa (Training)
Compare Guru (Insurance Services)
Typical price for a 100 agent solution: Zailab have incorporated a pricing calendar on their website for users who would like to pre-calculate their consumption cost upfront.
http://www.zailab.com/pricing-calculator/
The pricing for an outbound contact centre would be different from the pricing for an inbound contact centre. This is due to the fact that various aspects are taken into consideration when our pricing is calculated.
What our readers liked best:
"User friendly."
"Best and efficient solutions."
"Easy to use and really affordable. I recommend ZaiLab to all my clients."
"Flexibility and call cost."
"Great product that offers me exactly what I need."
"How it streamlines work."
"Innovative."
"It's exactly what I asked for."
"It's so intelligent. "
"Low cost of entry and 'pay for service' model."
"Simple and intuitive to use. Consumption-based pricing, omnichannel capability, true cloud capabilities."
"That the contact centre can be cloud based. Consumption-based & very high-tech modern. In the future. Ahead!!!"
"They are reliable."
"Usage-based billing."
"User friendly and service is fantastic."
How could the product be improved?
"Additional contact entry points to the contact centre that are actually in the works."
"Compatibility with mobile devices."
"Continue with their excellent service."
"Everything in life has room for improvement but this is already a perfect product."
"Looking forward to more features."
"Mobile device support."
"Needs a bit of rounding-off. The product is still new and needs to mature, but once that is achieved, it will be the best out there."
"Not sure, they are quite sharp for new kids on the block."
"Predictive dialling."
"Preview dialling capability."
"Quicker releases."
---
9. Genesys
Product Name: The Genesys Customer Experience Platform
Brief overview of product:
The Genesys Customer Experience platform combines orchestration and journey management to provide omnichannel contact centre best practices for the customer experience and business outcomes.
It integrates channels, context and the ability to optimise an organisation's workforce and processes. With an Omnichannel Customer Experience Centre solution, a company can deliver consistent and personalised customer experiences across all channels, touchpoints and journeys.
The Genesys Customer Experience platform consists of three offers:
PureCloud
PureCloud is a unified, all-in-one customer engagement and business communications solution that is easy to use and quick to deploy. This true cloud offering is based on microservices architecture.
PureCloud is flexible and built for rapid innovation, providing organisations with a future-proof solution for quickly scaling to meet customer growth.
Genesys PureConnect
PureConnect is a proven, all-in-one omnichannel engagement offering that is rapid to deploy, simple to administer, flexible and easily tailored to meet specific needs within the commercial and mid-market segments.
Available both on-premises and in the cloud, PureConnect can help customers make the transition to the cloud with a seamless process that uses the same software for familiarity and ease. This offers organisations the option to move, blend and grow as they need.
Genesys PureEngage
PureEngage is a true omnichannel customer engagement suite for global businesses to deliver competitively improved experiences – providing real-time contextual journeys, orchestrated routing and digital transformation.
What are the unique selling points of the product? 
In 2017, multiple top third-party analysts recognised Genesys for our industry-leading contact centre and customer experience solutions.
Recent accolades include leadership positions in the following research reports:
The Gartner Contact Centre as a Service Magic Quadrant
The Gartner Contact Centre Infrastructure Magic Quadrant
The Ovum Decision Matrix: Selecting a Multichannel Cloud Contact Centre Solution.
The value Genesys provide more than 10,000 customers worldwide is evident across organisations and industries of all types and sizes.
Here's three key reasons for The Genesys Customer Experience Platform's popularity:
Innovation — Genesys has a long history of innovation and leadership in the customer experience and customer engagement market as demonstrated by recognition by industry analysts, including Gartner and Forrester. In addition, the company has over 1,000 patents.
Stability – Genesys is a leading software company who have experienced substantial growth in recent years as an independent company, with 40+ percent growth attributable to organic progress and through acquisitions.
Breadth (and depth) – Genesys' deep capabilities extend to customer engagement, employee engagement and business optimisation, and provide purpose-built solutions to all segments of the market, small and large, simple to complex, cloud and on-premises, anywhere in the world.
Approx. number of UK customers using the product: Genesys have more than 10,000 customers worldwide. Hundreds are UK contact centres.
Typical customers:
Marks & Spencer
Vodafone
Bank of Ireland
Optimind Winter
Typical price for a 100 agent solution: Genesys' pricing is dependent on the offering chosen. As an example, pricing for the PureCloud offering is published online. Pricing for other offerings ranges dependent on a variety of factors including the needs of the customer.
What our readers liked best:
"All in one platform."
"Amazing product, love their innovation."
"Continuous product development."
"Ease of use, lots of features."
"Flexibility to customise."
"I love the ease of access and the UI, the flexibility to add API and easily manage agents across all media channels."
"Openness."
"Proactive customer engagement and support. "
"Well-proven platform."
"Workforce management."
How could the product be improved?
"Product consultation and ensuring customer success should be improved."
"Excellent."
"I love the reporting feature. It would be nice if they could add customisation to it."
"Minimally, happens naturally over time anyway."
"More training!"
"More user-friendly interface, lesser manual technical action as it is a lot to memorise!"
"Need to develop some new enhancements for cloud software."
"Support."
---
10. Rostrvm Solutions Limited
Product Name: rostrvm
Brief overview of product: rostrvm software is a flexible, scalable and reliable contact centre solution, which can be hosted on-site, in the cloud or as a hybrid deployment. It overlays existing systems, is easy to use and enables successful, integrated multichannel contact inbound and outbound.
Phone, email, text, chat, social … rostrvm integrates all channels. This prevents staff making errors because they're not having to switch between piecemeal apps and it also provides customers with a seamless, faster service.
In 2017, Rostrvm Solutions was recognised for working in partnership with Midland Heart, which won the 'Most Innovative Housing IT System' category in the Housing Innovation awards.
The prestigious award was for its proactive solution to address the impact of Universal Credit – it introduced the rostrvm for Housing dialler and text system, with a 300% rise in proactive customer contact since project launch.
What are the unique selling points of the product? 
The award-winning, intuitive communications platform enables contact centres to support customers and prospects effectively.
rostrvm integrates with CRM software, including Salesforce and MS Dynamics, and its Desktop Optimisation tools streamline systems and provide faster access to apps. This enables a fast, joined-up, personal response to customer contact.
rostrvm's Intelligent Interactive Voice Response, with flexible menu options, decreases waiting times and provides contacts with choices, such as selecting a callback or to self-serve. Web callback is also available.
Intelligent contact routing using the relevant data ensures a better, personal approach and screen pops with scripts and call logging are automated, saving time and improving levels of staff and customer confidence and satisfaction.
rostrvm Outbound Precision dialling helps contact centres solve business challenges such as call volume to staffing ratios and enables them to reach contacts at the right time with the right message.
Easy to read real-time and historical performance metrics ensure informed decisions can be made on any required adjustments in service, including channel shift and blending. This optimises productivity and enables higher standards of customer service to be achieved.
Another key benefit of rostrvm cited by customers is that Rostrvm Solutions is based in the UK and so can provide fast, dedicated support – it's never far away and is not affected by global structuring and events in the same way larger international companies are.
Approx. number of UK customers using the product: 80
Typical customers: Wasps and Ricoh Arena, BH Live, Midland Heart, Kirklees Neighbourhood Housing, Dudley Metropolitan Borough Council, Anglian Home Improvements, Bedford Insurance, Bouygues Energies & Services, XLN Telecom, Hertfordshire Partnership NHS Foundation Trust.
Typical price for a 100 agent solution: £6,000 per month as a cloud service
What our readers liked best:
"Ability to customise and develop the software for our specific market and users. You do not need to have a technical background to use the software. Rostrvm are customer friendly and develop their software using customer feedback and future technologies."
"Flexibility and ease of use."
"Flexibility to adapt it ourselves as and when our business needs change."
"Product is very versatile, easy to use but very powerful. Support is the best."
"The intuitive fully customised approach."
How could the product be improved?
"Nothing at present. Rostrvm are very good that if you want something that the product doesn't currently have they will always work with you to make it happen or include ideas in the core product."
"Implement workflow."
"Ability to program holidays in for the year so the system can auto-switch on and off when there is a bank holiday."
"A better webchat facility."
"Nothing comes to mind at the moment. We have regular meetings and attend user groups to share and build upon ideas."
---
The following companies are Highly Commended:
IFS | mplsystems Ltd
Product Name: IntelligentContact
Brief overview of product: Bringing together an omnichannel contact centre solution with AI and CRM in a unified Agent Desktop, intelligentContact provides a transformational way of managing calls, email, chat, social and self-service in a single 'intelligent' agent application.
The platform incorporates all the ingredients of the traditional contact centre as standard, including an ACD with skills based routing and queuing, plus IVR, call recording and workforce optimisation.
In addition, intelligentContact delivers a unified desktop, pulling together customer data from disparate sources and enterprise systems into a 'simple, single' agent view. This agent application delivers the CRM functionality relevant for the customer service agents whilst guiding agents through complex requests and processes.
Furthermore, the platform enables businesses to connect with customers on any channel. The extensive case management capability enables follow up to be managed whilst a flexible business rules engine enables users to set up complex workflows and automate business processes.
Available as both a premise and a cloud solution, intelligentContact has enabled IFS | mplsystems customers to transform agent productivity and ensure a fully joined up cross-channel experience.
What are the unique selling points of the product?
IFS-mplsystems' unique "mashup" CRM Agent Desktops are configured to make 'complex customer service simple', bringing together CRM, contact centre channels and enterprise-wide customer data in a simple intuitive application.
In contrast to a traditional CRM approach, the objective is not to replace existing enterprise systems, but rather to present all relevant customer data from them on a 'single unified desktop'.
The desktop guides agents through complex transactions, while intelligently presenting only the relevant data at the appropriate point in the transaction. This is as opposed to bombarding agents with irrelevant data, tabs and menus, as is common in a traditional CRM. The result is a simple, intuitive agent desktop, 'fit for purpose' for the contact centre.
What makes IFS | mplsystems really unique is the ability to configure these process-centric integrated applications in a matter of weeks, as opposed to the months or years that is typical of alternative solutions which involve expensive customisation and integration.
In this case, the result is a customer service desktop which will slash the time an agent spends searching for data, knowledge and processing requests, while empowering front-office staff to do more and deliver truly transformed customer experience.
Whether the customer is calling, using chat, email, social media or the website, intelligentContact will respond to a wide variety of questions automatically and ensure automated processing of tasks such as account changes, refunds, password resets, distributing brochures, debt collections.
This functionality can be delivered as a chatbot or virtual assistant or it can be embedded in existing channels such as calls, email and social media to reduce the burden on the contact centre and filter out simple volume requests for automated processing.
Approx. number of UK customers using the product: 70
Typical customers: IFS | mplsystems works with clients across Europe. This includes major brands such as Aviva, HomeServe, Iceland, Purple Bricks and Car Shop as well as B2B engineering and service companies such as Gamestec, The Metric Group, Engie and Babcock International.
Typical price for a 100 agent solution: Prices start from £40 per agent per month for call centre functionality, up to £120 for full omnichannel and advanced CRM Unified Agent Desktop applications. Even the basic voice price includes full CTI, IVR & Voice recording as standard features.
What our readers liked best:
"Comprehensive and user friendly."
"Easy to navigate lots of customer communication channels through one screen. No more data input duplication."
"Hybrid feature of CRM – capability of case management."
"IntelligentContact is a powerful and comprehensive solution, providing a robust and effective means of dealing with many aspects of contact centre management."
"It is a very clearly laid out and easy-to-use product."
"Its flexibility."
"The product is easily configurable to our needs and mplsystems are always on hand to help."
"You can remote access into it."
How could the product be improved?
"I would like to see more AI and robotics."
"Remove reliance on data, by adding write to database functionality."
"Simpler skill setting."
"I think our version needs a massive overhaul. It hasn't been designed well and is a massive source of frustration."
"Updated GUI."
"User interface could be improved – for instance, to open an item you intuitively double click the item but many parts/features within console you need to take 2 to 3 steps to get to the information – such as click 'open/load', then click again to open another window, put some information under search, etc."
"With WhatsApp integration."
---
NICE Nexidia
Product Name: Nexidia Analytics
Brief overview of product: Nexidia Analytics provides a hosted, managed program that ingests data from all interaction channels (voice, text, chat, email, surveys, and more) and makes 100% of the data available for analysis.
With its Neural Phonetic Speech Analytics engine, Data Exchange Framework, and Search Grid technology, Nexidia taps into the treasure trove of customer data with unmatched speed.
Insights gained from Nexidia Analytics helps businesses deliver a best in class customer experience.
What are the unique selling points of the product?
Complete customer sentiment analysis – Nexidia Analytics' sentiment model uses words and phrases, pitch, tone, cross-talk, and laughter to measure sentiment on 100% of interactions.
Flexibility – NICE Nexidia ensures results from analytics are available for any type of downstream analysis.
Hosting – NICE Nexidia's private cloud is fully PCI compliant for data privacy and protection.
Low total cost of ownership – Efficiencies in neural processing provide a greatly reduced hardware footprint.
Managed Analytic Services – NICE Nexidia's Managed Analytic Services leverage experience and knowledge to ensure fast and reliable outcomes.
Multichannel – Nexidia Analytics provides the most comprehensive view of customer interactions no matter what channel.
Outcomes based – NICE Nexidia partners with customers and focuses on business outcomes rather than software inputs.
Robust enterprise reporting – Nexidia Analytics' reporting and analysis features deliver the business intelligence capabilities the business needs to support the monitoring, reporting, and analytical needs of every user across any organisation.
Scalability – Nexidia Analytics is over 50 times more scalable than alternatives.
Speed and accuracy – NICE Nexidia's deep learning neural networks give unparalleled speed and accuracy.
Unbounded search – Nexidia Analytics allows for unlimited categories and reprocessing.
Approx. number of UK customers using the product: 20+ customers with 35,000 agents
Comments from our readers:
"Insight of data driven decisions."
"Structured insights based on call recordings."
"The integration with Microstratgy. "
"Linking the analytics output into the quality management functionality of the system."
How could the product be improved?
"More options for Evaluation selections."
"Integration with NICE could have been more structured."
"Manuals and training material are poor."
"Not sure, still discovering the full functionality of the system."
---
Plantronics
Product Name: EncorePro 700 Series
Brief overview of product: The EncorePro 700 USB Series is a fully integrated audio solution that enables users to focus on every conversation with all-day comfort, built-in call control, advanced audio processing and an enhanced noise-cancelling microphone.
EncorePro 700 Series headsets are also future-ready with intelligent calling features and VoIP-optimised functionality to help organisations maximise the returns on softphone investment.
What are the unique selling points of the product?
Over-the-head binaural or monaural preferences for the wearer, packaged in soft leatherette earpads and an ultra-lightweight design, making it ideal for lengthy or complex calls
Extendible boom means users can adjust the microphone so it is in the best position for them to maintain customer call quality
Designed to withstand everyday bumps and knocks, with Quick Disconnect so users can walk away from their desks without having to take off their headsets
Future-ready with intelligent calling features and VoIP-optimised functionality to help maximise the return on investment for continued growth in multichannel contact centres
Approx. number of UK customers using the product: More than 500 public and private organisations throughout the UK & Ireland. Many thousands worldwide.
Typical customers: Public and private sector organisations of all sizes, including the likes of Dixons KNOWHOW, HMRC, University of Liverpool, MoneyPenny, Santander, Centrica and Get Connected
Typical price for a 100 agent solution: Average price: £10,000 via a Plantronics Authorised Partner
Comments from our readers:
"Reliability."
"Useful long period of time."
How could the product be improved?
"Rechargable from PC itself."
"Nothing."
---
Congratulations to all of the winners, and many thanks to everyone who took part in the voting.
---
Previous Top Call Centre Technology articles: