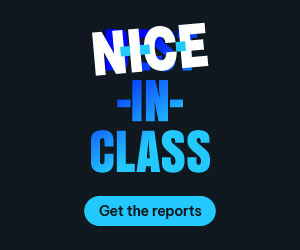 David Geffen of NICE shares six metrics that will help you to better assess agent performance and measure success.
How does the call centre know that it provides high-quality services? It's tempting to believe your team is operating at peak performance and delivering exceptional service, but is there a way to measure it? Better still, is there a way to prove the level of quality your teams deliver?
And that's where the data come in.
Data is crucial for successfully running an inbound call centre. With so many calls handled each and every day, it can be quite hard to know what's going on without meaningful metrics. This makes choosing the right metrics very important, as when you choose to focus on a given call centre key performance indicator (KPI), you are essentially saying that this metric represents an important reality in your business.
Also, if you're going to spend all of the effort to quantify and track that metric, you want to make sure you're focusing on the right ones.
So, what are the top call centre agent performance metrics you should be looking at?
As a contact centre manager, you've got a lot of data to choose from for KPIs. Let's help narrow down this long list to help maintain focus on the metrics that, when improved upon, will really help your contact centre thrive. What follows is a list of the most important call centre metrics to track.
1. Customer Satisfaction
Customer satisfaction indicates how your agents performed in solving customer issues, and is a KPI that can be acquired from many different sources. Call centres typically arrive at a customer satisfaction score by conducting customer surveys as well as obtaining quality assurance measurements. Regardless of the methodology used to arrive at this KPI, it is one that should always be considered when analyzing call centre effectiveness and efficiency.
2. First-Call Resolution
First call resolution is a KPI that is directly related to customer satisfaction, and it is easy to see why. It tracks the percentage of calls that the agent completely addresses the caller's needs without having to transfer, escalate, or return the call. Resolving an issue on first contact is so important that many claim that first call resolution is the single most important KPI related to a customer's level of satisfaction with a company. It therefore should be at the top of any list of call centre agent performance metrics.
3. Service Level
Service level is the percentage of calls that are answered within a given time period. For example, customer service managers will often say they aim to answer 80% of calls within 20 seconds. This would be their service level goal for the call centre. Service level shows you whether your business has enough resources to fulfill customer needs. It indicates if customers are being quickly connected to team members and getting their problems resolved in a timely manner.
If your service level is lacking, then it may be time to adopt new customer service tools or hire more employees.
4. Average Handle Time
Average handle time (AHT) refers to how long it takes an agent to complete an interaction. Many contact centres agents are evaluated on how quickly they move through callers because A) contact centres want to reduce call wait times and B) faster AHT rates should indicate which agents are more efficient.
But evaluating this contact centre metric on its own could mask a huge problem. If agents are being pushed to move faster, is the quality of their work suffering? Most customers don't want to spend 45 minutes on the phone working to resolve a customer service or sales issue, but they also don't want to call back two or three times to actually get everything squared away.
Generally, the goal shouldn't be to make problem resolution time as short as possible. However, if you see a trend of your call handle time getting much longer than normal, that could be a sign that there is an inefficiency somewhere in your resolution process that needs to be addressed.
5. Abandon Rate
Abandon rate is the number of calls that hang-up before connecting to an agent. When analyzing your abandon rate, be aware that there are a small percentage of people who call the wrong number and hang-up once they hear your company name on the automated message (i.e.: "Thank you for calling ABC Corporation.").
Typically, these false abandon rates are calculated within the first 10 seconds and in most centres, this can be between 1-2% of all total calls. This number may increase if a toll-free number is similar to another that receives high call volume.
Typically, abandon rates are linked to how fast call centre agents answer calls. The faster a call is answered, the lower the abandon rate. High abandon rates can result in lost sales opportunities and poor customer service. They also have the potential to artificially inflate future call volume as the initial customers who could not get through on the first call continue to call back until they reach an agent.
6. Cost
Gaining a deeper understanding of how much your customer support costs (in terms of percentage) compared to your overall revenue will help you to streamline the running of your call centre, making it all the more economical.
A common goal of businesses is offering the exceptional standards of customer service for the lowest possible costs. Keeping that in mind, this call centre KPI is an absolute must-have call centre agent performance metric.
It is best to measure call centre metrics like this one over time, keeping a keen eye on your trends. Should it peak at an unusually high percentage, you will be able to investigate the reason and take the required action to resolve the issue without losing a great deal of time or money.
This blog post has been re-published by kind permission of NICE – View the
Original Article
For more information about NICE - visit the
NICE Website