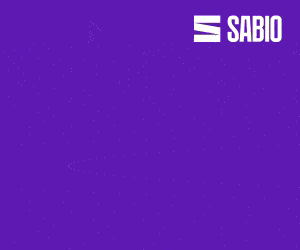 Makepositive, a part of Sabio Group, has announced a strategic collaboration with rural internet provider, Quickline Communications.
The £1m-plus collaboration marks an important milestone as Quickline continues to invest in optimising its operations and delivering exceptional services to its customers.
Makepositive will work closely with Quickline to help them harness the feature-rich, industry-specific capabilities of Salesforce Communications Cloud, to enhance field services, improve customer support, and streamline inventory and van stock management.
"At Quickline we are committed to bringing reliable broadband to rural areas with the fastest speeds available. To provide the best service to our customers it is important that we work as efficiently as possible.
With makepositive and Salesforce Communications Cloud we'll be able to enhance operational efficiency and accelerate service delivery to our customers, wherever they are," commented Sean Hancock, Head of Systems at Quickline.
With the implementation of Salesforce Communications Cloud, makepositive will prioritise three key transformations:
Enhance the efficiency and effectiveness of field services, ensuring timely and high-quality service delivery to customers.
Use data-driven insights to optimise inventory and van stock management, and achieve efficient stock levels, reduce costs, and minimise stockouts.
Utilise the solution's comprehensive customer engagement capabilities, to deliver personalised and seamless support experiences.
"At Makepositive we have built a strong team specialising in the telecommunications industry, and we are excited to be working with Quickline who are at the forefront of rolling out high speed and reliable connectivity to homes and businesses," said Sam Joyce, Communications & High-Tech Commercial Director at makepositive.
"Salesforce Communications Cloud provides powerful tools specific to the needs of telecommunications providers that, combined with the extensive experience of our experts, will help Quickline to transform business-critical operations and create a roadmap for accelerated growth."
For more information about Sabio - visit the
Sabio Website