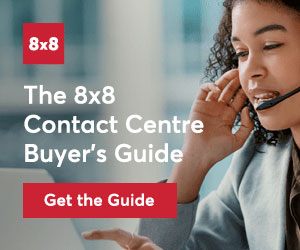 Slater and Gordon has selected its X Series cloud communications solution for three of their main telephony operation sites offices across England.
Slater and Gordon is one of the UK's largest and most well-known legal businesses, providing specialist legal and other complementary services across a broad range of areas.
The firm has selected 8×8 X Series, which enables workforces worldwide to connect individuals and teams so they can collaborate faster and work smarter.
In the legal sector, speed of response is essential to ensure no opportunities are lost. Prior to working with 8×8, Slater and Gordon had an on-premise, manual dial system that was slow and tricky to use.
With several existing systems across its workforce that needed linking together to ensure information flowed smoothly between different offices, Slater and Gordon needed a solution that was easy to roll out across multiple sites and could bring all offices together to help improve collaboration, compliance and security.
Slater and Gordon was looking for a partner that truly understood their business needs – it was vital that any new telephony communications system would not disrupt service for its customers and that downtime was kept to a minimum.
With 8×8's specialist knowledge and consultative approach, Slater and Gordon was able to go from initial scoping discussions to the implementation phase in just eight working days. 8×8 is now in the process of rolling out 8×8 X Series to 300 of the business's agents across the UK.
When 8×8 X Series is fully in place, Slater and Gordon will be able to offer a quick and efficient service to its customers across multiple channels, including voice, video and chat. 8×8 X Series also ensures Slater and Gordon an anytime anywhere solution so employees can support their clients on the move.
With 8×8's technology, Slater and Gordon will also be able to utilize rich reporting and interaction analytics features, enabling the company to continuously improve customer experiences. 8×8 X Series also enables their managers to review calls, capture trends and improve overall operational efficiency.
Jennifer Baldwin, Head of Operational Excellence, Slater and Gordon: "We are delighted to be working with 8×8. Since we are on a mission to transform our service and continuously provide world-class legal services, 8×8's technology will help us achieve this goal by transforming our service across the board."
"The roll-out has been quick and painless and 8×8's training programme has gone above and beyond. We like to go the extra mile for our customers and it's clear 8×8 does the same."
Samuel Wilson, SVP of SMB & eCommerce, Managing Director of EMEA at 8×8, "We are thrilled to be working with a prestigious organization like Slater and Gordon." 
"They are on a journey to transform their customer service, and with 8×8 X Series for voice, video and chat they will be able to bring disparate systems together, ensuring they provide their customers with the best possible experience across all their UK offices."
For more information about 8×8, visit www.8×8.com