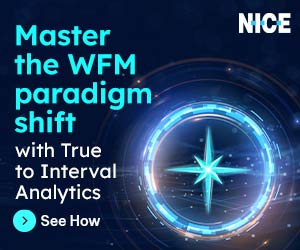 Scheduling staff is essential to match customer demand with the number of employees to provide a great service.
But scheduling can be a great big headache.
Too few staff and service levels suffer, customers become unhappy, employees get burnt out. Too many staff and it costs the organisation a lot of money.
It's a real balancing act!
In this webinar our experts look at how to build flexibility into the schedules.
Agenda
Introductions – Jonty Pearce, Call Centre Helper
Dave Vernon, The Forum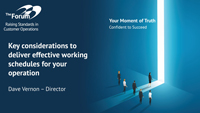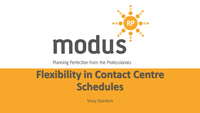 Paul Chance, NICE Systems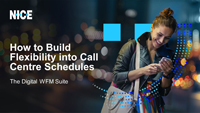 Topics Discussed
Hybrid Working and Flexibility
Choice in the Scheduling Process
Collaboration and the Best Shift Patterns
Recruitment and the Process around Flexibility
Engaging the Agents in the Scheduling Process
How to Schedule Homeworkers
How to Reward on Flexibility
Flexibility Before the Schedule is Created
Flexibility During the Scheduling Process
Flexibility After the Schedule has been Created
Top tips from the audience
Winning tip – "When presenting a new or change to how you are scheduling, identify your leaders of the group that have the most influence. Get their buy in first and feedback so when you present it to all the leaders, you have support for the change. " thanks to Fayth1
Original Webinar date: 10th February 2022
Panellists

Dave Vernon
The Forum

Vosy Gordon
ModusRP

Paul Chance
NICE Systems

Jonty Pearce
Call Centre Helper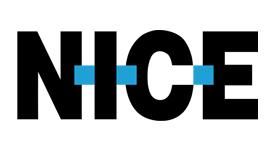 This webinar was brought to you by Call Centre Helper and is sponsored by NICE