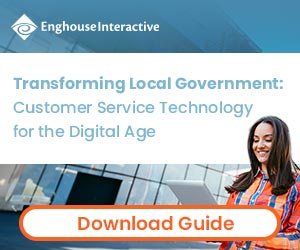 Emily Bloomfield discusses the relationship between brand and the customer experience and how to interweave them.
Here are some key points to consider for shaping the relationship:
Use technology to speak to the right individual in the organisation
Review your customer journeys dependent on personas, and utilise your database or third party systems to understand the customer history, predict future enquiries and route them to the right channels or person based on previous interactions.
Define your channels and overlay your contact centre to your unified communications strategy. This will enable seamless transfer to any expert across the business, building empathy and rapport for a personalised service, resolving customer issues first time.
Use tools to evaluate for a consistent service
Use your technology to ensure the service delivered is consistent and follows your brand ethics. This can be achieved through self-evaluation solutions such as quality management, vocal coach or speech analytics to monitor in real time and inform a consistent future approach. In addition, use simple post-interaction surveys to continuously review and evaluate service.
Ensure messaging is as consistent as your service across channels
Businesses wrangling with the channel approach must ensure they are offering consistency across all channels including web chat, social media and voice and that customers can switch from one to another. This can be achieved by setting SLAs for each channel and monitoring activity so that tweaks can be made to the customer journey.
Other thoughts
Let's see what the contact centres of major companies felt was the most important part of customer experience.
"The need for personalisation and consistent messaging across channels" – Train Operator
"We want to help the customer live better in their home, and support them in any aspect of their life that ensures this outcome" – Housing Association
"Creating a hospitality culture so guests come back again and again" – International Fast Food Chain
"Initial first call /contact with us as this sets the potential clients expectations of how their case will be dealt with by the firm as a whole" – Legal Firm
The relationship between the brand and the customer experience is vital. Everyone within the organisation needs to be responsible for customer service and the continuous monitoring and evolution of customer journeys based on personas, channel approach and the right people within the organisation dealing with a case that fits into their area of expertise. These are the building blocks to world class customer service.
For more information about Enghouse Interactive - visit the
Enghouse Interactive Website