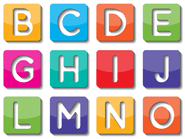 Paul White explains how businesses can handle the increase in emails and webchat by looking at text-based self-service solutions.
Consumer demand is increasing at a rapid pace. Customers no longer accept waiting in long queues or on hold whilst the agent searches for information to answer their enquiry. Customers now expect their query to be answered quicker but with more personalisation and accurate response than ever before.
Many organisations are addressing this growing demand by investing in speech-based self-service solutions such as advanced IVR and automatic speech recognition solutions. They believe that implementing this type of technology will provide customers with a quicker response to their enquiries and alleviate high volumes of calls to the call centre agents.
However, not only is speech analytics and IVR notoriously frustrating for the customer (in terms of technological development there is still a long way to go before having truly "human-like" interaction) but voice-based customer service is set to decline over the next 2-5 years.
Text-based channels account for almost 20% of inbound interactions
Research from Contact Babel clearly shows that text-based channels now account for almost 20% of inbound interactions and are set to grow rapidly over the next 2 years.
It is suggested that the main driver behind this channel transition is the growing dominance of generation Y, with 85% using a smartphone as their main tool of communication, meaning that text-based channels including email, social and messaging are now more accessible than ever.
Industry leaders therefore predict that text-based customer service will become dominant whilst, instead of the telephone being the default channel it has always been, it will start being used more intelligently alongside other channels for more complex enquiries.
"Whilst voice remains an essential part of customer service, businesses need to be focusing their attention on the future and how they will provide high levels of customer service across channels such as chat, social and mobile. Therefore businesses need to be focusing on how they will handle the increase in text-based customer service by looking at text-based self-service solutions," said Paul White, CEO at mplsystems.
"Automated text-based customer service solutions, such as mplsystems Intelligent Response, takes advantage of the latest text analytics technology to enable organisations – for the first time – to not only blend automated and assisted live response to text base customer enquiries but also process these requests through workflow actions," he continued. "This self-service solution can typically reduce the volume of customer requests that require human intervention by over 60%. Meanwhile, agents are relieved of a high volume of simple, repetitive requests and can focus on customers and resolving more complex requests."
Text-based solutions use natural language processing text analytics
Text-based automation solutions use advanced natural language processing (NLP) text analytics to identify, respond to and process text-based customer service from channels including email, social and webchat.
Advanced NLP text analytics will ensure any simple requests are responded to immediately whilst seamlessly escalating more complex requests to live agents for rapid and high quality assisted service.
Agents are equipped to provide immediate and personalised response via their desktop, which will be populated with all customer history and related interactions, whatever the channel.
The text-based automation engine can not only answer questions but also fully process simple requests such as account changes, password resets, stock information or issuing forms. From a customer perspective, not only do they receive an immediate response but also clarification questions can be asked to ensure the human touch is retained within the customer experience.
It is therefore important for businesses to understand that whilst voice will always be an important part of the customer service experience, customers are changing the way they seek customer service and now prefer text-based channels including email, mobile, webchat and social.
Businesses need to address this change and implement the appropriate technology in order to provide the level of customer experience that is now being demanded from Generation Y and the mobile-savvy audience.
For more information about mplsystems, visit their website.
---