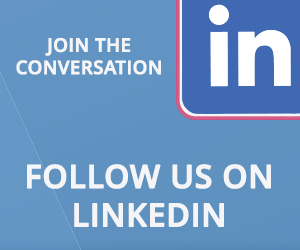 Nick Herbert reveals how changing a single word can help improve your contact centre's performance.
Language is surely our most overlooked and underrated weapon in the fight to improve call centre performance.
It's long been known that choosing the right word or phrase in an IVR can transform abandonment rates or transfer rates, but it's recently become clear that every channel (email, SMS, web, etc.) can perform better if we use better words.
We now know that, while we might spend millions on our technology, it's actually the script that determines the success or otherwise – if we use the right words, in the right place, our technology delivers better results.
Here are 5 ways you can achieve better performance through better words:
1. Write as you speak
It's a common mistake when writing an email response or an IVR menu to lapse into formal business speak ("If you purchased your product in store – press 1") when data analysis shows First Contact Resolution (FCR) rates will improve if you use short, commonly used spoken language instead "(If you bought it in a shop – press 1").
2. Know your power words
Some terms trigger an immediate customer response and others fall flat.
For example, the word "now" when added to a sentence increases the likelihood of your customer taking action, but the phrase "any time" fails to get a response.
So the phrase "To buy a ticket, press the star button now" has been shown to sell more tickets than "To buy a ticket press the star button any time".
3. Give your customer a benefit
Telling your customers you have a website will not encourage them to use it ("Don't forget our website at www.abc.co.uk").
But telling them the benefit of trying it will increase online traffic measurably ("For a full review of our products please go to www.abc.co.uk").
4. Use fewer words
When you lovingly craft your emails, web pages and SMS messages, I'm sure you pour over the detail and check the script with colleagues.
Yet when your customers receive it they're probably chatting to their mates, making a cup of coffee, glancing at their mobile and watching the television…
Let's assume you don't have the customer's full attention – and keep things short, simple and to the point.
5. Avoid toxic terms – they destroy performance
If you use the verbs "speak", "discuss" or "talk" across your IVR then your agents are certainly transferring too many calls.
These verbs imply a live handler will pick up the phone – and so callflow analysis shows callers will take this option even if the description doesn't match the reason they called.
Remove these words and transfer rates between skill groups will drop – saving agent time and reducing operational costs.
As a final thought… your scripts are the only true customer-facing element of your technology.
Devote a bit of time and resource to getting them right and you'll improve every measure across your call centre.
Better words mean improved First Contact Resolution, lower transfer rates, shorter handling time and higher transaction values.
Visit our Top 25 Positive Words, Phrases and Empathy Statements
With thanks to Nick Herbert, Managing Director at Adexchange Media Limited