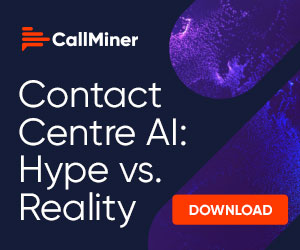 Your frontline agents play a significant role in customer satisfaction. The level of service they provide can be a competitive differentiator for your business, or it could put you at a major disadvantage in the market.
As many say, "a happy employee is a productive employee" – and agents with high levels of job satisfaction are more likely to provide excellent service and cultivate satisfied customers. It's crucial to follow best practices to improve the frontline agent experience, such as:
Provide thorough onboarding and training
Offer great benefits and flexibility
Leverage conversation intelligence to provide real-time monitoring and guidance
…and more
We'll discuss how to implement these best practices to improve the frontline agent experience in more detail later in this article. First, let's take a look at what the frontline agent experience is and how it impacts your business.
What Is the Frontline Agent Experience?
The frontline agent experience refers to the employee experience of the contact centre agents who interact with customers that reach out via phone, email, live chat, or another communication channel.
These interactions are your customers' first impressions when engaging with your customer support team.
The quality and nature of these interactions often makes the difference between satisfied customers who continue to do business with you and customers who switch to your competition.
How the Frontline Agent Experience Impacts Your Business
According to a survey conducted by Salesforce, 71% of customer service agents have considered leaving their jobs within the previous six months, while 69% considered leaving the customer service field altogether. What's more, 50% of managers say they've noticed an increase in resignations in their departments.
For some companies, year-over-year attrition has climbed substantially compared to pre-COVID attrition rates, up to 65% in some cases, according to a report from the Wall Street Journal.
Some agents had been furloughed from their regular jobs and left after being called back to work, while others experienced burnout from doing the job at home alone, as many agents were working remotely.
The result is a shortage of qualified customer support job candidates coupled with an increase in the number of open customer support positions, leading to increased workloads and more pressure on existing customer service staff — creating a cycle of dissatisfaction, resignations, and increased stress among your frontline agents.
And of course, stressed-out agents who are feeling the pressure are probably providing less-than-optimal customer service, and when call centres can't adequately staff shifts, customers end up waiting for extended times on hold — sometimes as much as three times longer. In turn, these factors lead to customer dissatisfaction, and ultimately, increased customer churn.
Break the Cycle by Improving the Frontline Agent Experience
The good news is that even if you're caught in a vicious cycle of staff shortages, agent dissatisfaction, customer dissatisfaction, and agent and customer attrition, you can turn it around and, in fact, emerge as a customer support leader in your industry.
The key is improving the frontline agent experience. Below, we'll discuss tips, strategies, and best practices for creating an exceptional frontline agent experience and fostering a positive culture that fuels not only employee satisfaction but also customer satisfaction and customer loyalty.
Provide Thorough Onboarding & Training to Set Agents Up for Success
A Gallup poll found that just 12% of employees strongly agreed that their organization provides a great onboarding experience.
That means 88% of employees experience a less-than-optimal onboarding process. As a result, many employees feel unprepared and lack confidence when they start performing their job duties.
If new employees make mistakes or fail to meet performance objectives soon after starting their jobs, they're likely to feel disengaged and unmotivated to improve. Worse, they're more likely to jump at a new opportunity as soon as one arises.
According to Harvard Business Review, companies that offer a formal onboarding process can benefit from:
50% greater employee retention among new hires
62% greater productivity among new hires
Most importantly, employees who have a positive onboarding experience are three times more likely to feel supported and prepared for their new role. As a result, they're more confident and more likely to meet performance objectives.
According to Kallidus, "Employees who say they had exceptional onboarding experiences are 2.6 times more likely to be extremely satisfied with their workplace. In fact, 70 percent of those with exceptional onboarding experiences say they have 'the best possible job.'"
Build a foundation that sets new agents up for success with thorough onboarding procedures and initial training practices. Set onboarding goals and milestones, measure progress, reward success, and provide ongoing support to ensure that your frontline agents feel confident and well-equipped for success.
In the wake of the COVID-19 pandemic, when contact centres were forced to shift to remote operations, frontline agents have different expectations from their employers. Higher pay isn't the only thing on the menu; in fact, certain benefits may even be a higher priority than pay for some job seekers.
While contact centre agents (and most employees in any industry) have always desired flexibility, it's become a must-have rather than a nice-to-have for most customer service agents.
And given the shortage of qualified contact centre staff, they can essentially "shop around" to find a position that meets their need for flexible scheduling or flexible work locations.
Today's frontline agents are also looking for improved benefits, such as access to wellness programs or mental health services, paid time off, quality health insurance, and tuition assistance, among others.
Leverage Conversation Analytics for Real-Time Agent Guidance to Improve Agent Success
To feel confident, fulfilled, and satisfied at work, people need to feel like they're competent and successful. Post-call coaching helps agents develop new skills to address similar situations with future callers, but that doesn't help them in the midst of a challenging call.
Conversation analytics and conversation intelligence software, powered by AI, can help you improve the frontline agent experience by providing real-time monitoring and guidance agents can implement to drive positive outcomes from every interaction.
Conversation analytics solutions analyze every interaction across multiple channels to give you a better understanding of your customers and what drives their behaviors.
You can create a culture of self-improvement by providing real-time feedback and next-best-action guidance to help them turn negative interactions into great customer experiences.
Provide Targeted Coaching Aligned With KPIs and Quality Assurance Objectives
Never underestimate the value of one-on-one coaching. It's important for frontline agents to develop strong working relationships with supervisors and managers so that they feel supported.
Frontline agents who have good relationships with managers are more comfortable asking questions and providing feedback about how the workplace could be improved.
One-on-one agent coaching is most effective when it's aligned with KPIs and quality assurance objectives. This way, agents have a better understanding of how the feedback they receive can help them meet their personal performance goals, as well as how they can impact team and overall company performance.
By leveraging a conversation analytics solution, supervisors can use dashboards for daily one-on-one check-ins, reward agents who are meeting and exceeding expectations, and address any shortcomings or identified issues with targeted feedback and coaching.
For instance, by analyzing 100% of customer conversations, solutions can detect specific language and determine whether agents are meeting regulatory compliance requirements.
Improving the agent experience should be a top priority for today's contact centres, yet many organizations haven't implemented formal employee experience programs to drive success.
Follow these tips and best practices to improve the frontline agent experience, from leveraging conversation analytics to provide real-time feedback and next-best-action guidance to help agents succeed, providing an effective onboarding and training program, and aligning coaching with KPIs and quality assurance, and you'll set your organization apart from the competition.
This blog post has been re-published by kind permission of CallMiner – View the
Original Article
For more information about CallMiner - visit the
CallMiner Website