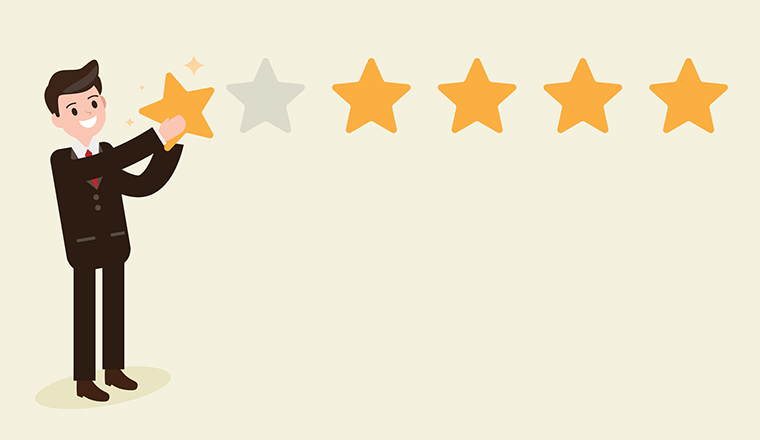 When our UK water utility wasn't happy with Good, IP Integration showed them what Very Good looks like.
Customer's opportunity
Our water utilities customer was already performing above average in customer service as compared to its peers.
But Good isn't 'good enough' in the customer service world. Customer service separates the wheat from the chaff, and provides companies within the utilities market a much-needed competitive edge.
Understanding the difference between a customer rating of "5" for Very Good and "4" for Good is key. That's where IPI Consulting comes in.
How we enabled it
In the wake of a deregulated water utilities market, customer engagement will continue to be a key factor for each water utility organisation, if even more so with deregulation. Our utility customer wanted to unlock the secrets to getting more "5" ratings, for a consistent Very Good standard to hold itself accountable to. With deregulation on the horizon, our client knew a key differentiator would be its ability to provide customer service excellence.
IPI's Consulting experts were able to provide empirical insight into the drivers of customer satisfaction through an innovative subscription-based Contact Analytics as a service, analysing 10,000 customer calls. Simple subtleties in the language used by the agent could influence the outcome – and make the difference between a Good and a Very Good experience.
We helped our client quickly implement a coaching programme called the "Language of 5" so that all agents could perform at the Very |Good service level.
Voice of the Customer
Our Consulting team goes beyond the traditional customer satisfaction survey and really gets to the core of what the customer may be thinking and feeling, which impacts your business as a whole. We uncovered themes, pointed out challenges and pressures, and identified areas that were holding our client's business goals back.
Voice of the Customer (VOC) typical data makes it difficult to identify the real root cause of feedback scores. Managers are reviewing data through a limited lens of experience, while CSAT scores only provide a snapshot of the full story. Agent–customer interactions, analysed in real time, unearth the raw emotion sometimes shown through a customer's sarcastic quip or angry statement. These interactions, or contacts, between the agent and customer were captured and analysed by our team of experts, who uncovered what the difference was between Good and Very Good' on a customer call.
Our client was able to quickly benefit from IPI's Contact Analytics as a service. It gave them the flexibility to have access to an entire "team of experience" for less than the price of a single full-time employee. The annual subscription model means that resources could be used "on demand" as and when required to maintain operational excellence while engaging in contact centre transformation.
Our customer is happy because
After numerous failed attempts to analyse why customers were giving agents a 4 rating (Good) rather than a 5 rating (Very Good) IPI helped our water utilities client to finally and definitively understand what actions they needed to take to drive a greater degree of customer service. By taking an active role in the future of their success within a deregulated, highly competitive market, they are safeguarding their standing as above average.
Proactively influence outcome vs. being reactive to a passive VoC programme
Ability to rally the entire contact centre around positive behaviours and outcomes
Actionable insight for contact analytics as a service without the capital expense
In Our Customer's Words:
"We thought this type of speech analytics exercise was not going to meet our expectations because we'd been let down by previous attempts. But this was so much more than speech analytics. It went above and beyond by analysing the full contact between the agent and customer, uncovering more than just speech, and providing insight for us to unlock and understand – and take action upon."
This case study has been re-published by kind permission of IP Integration – View the original post
---