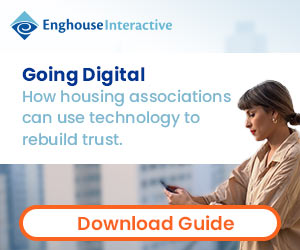 Blake Morgan, on behalf of Enghouse Interactive, shares her advice for creating a great customer experience across different contact centre channels.
Customers don't just do things one way. They want to chat on their phones, shop on their tablets and use voice commands to check the status of their orders.
Also, they want to know what to expect from the company and that their experience will be the same no matter how they get in contact.
In order to let customers have it their way and create personalized experiences, brands need to build a consistent, omnichannel experience.
Here are three ideas to get you started.
1. For The Best Results Start Internally
The solution to creating a seamless external customer experience is to start internally. Too many companies create walls between departments so that each group has its own systems and access to data.
These systems are inefficient for employees and customers. They lead to duplicate information and customers have a completely different experience depending on which area of the company they talk to. Break down internal silos to share data and strategies.
All areas of the organization should have access to the same customer data instead of collecting their own or only having one piece of the puzzle.
Create efficient processes between departments. If groups naturally work together or on the same types of problems, create a standardized system of how they can share information and collaborate smoothly.
This may involve the customer service team regularly communicating with the engineering department to report any issues with the product, customers are regularly complaining about, or it could be the marketing department staying in contact with IT to work through digital marketing campaigns.
By streamlining communication and processes internally, you can unite the entire company around a customer-focused mindset. Each group isn't working towards their own goal; the entire organization is working to better serve customers.
2. Get To Know Customers
The key to a strong customer experience is always to know your customers and build strong relationships with them.
After all, you can't expect to deliver a customized experience if you don't even know who you're customizing it for.
Start by using data to find what customers are looking for.
What information do they need?
Why are they contacting the company?
Are their questions being answered?
From there, track which channels customers use most frequently and what is most convenient for them. How customers want to contact the company varies depends on the industry, demographics and location.
If your customers prefer using a chatbot over calling a contact centre, prioritize that part of the experience. Build your omnichannel experience around what customers want and need the most.
Use data and stay in contact with customers to strengthen those relationships.
3. Evolve With Trends And Changes
Customer demands are always changing as new trends and technologies emerge. What created a great customer experience five years ago could be considered totally outdated today. Regularly ask for feedback from customers and implement their suggestions.
What they want from the company and how they want to stay in contact can change over time, especially as new technology emerges.
Involve them in the decisions to provide an experience that makes their lives easier. Keep continual feedback loops by always inviting customers to contact the company with feedback and suggestions.
Why It Matters
The goal of every company should be to make their customers' lives easier, not harder.
Too many companies make their customers work harder to make things easier for themselves, but that shouldn't be the case.
A streamlined omnichannel experience reduces inefficiencies and makes life easier and better for customers by allowing them to get the information they need when they need it in a frictionless manner.
Modern companies compete on experience. Customers are willing to spend more for a better experience, and a better experience always involves a consistent omnichannel approach.
Companies that are consistent in how they communicate with customers build strong relationships and goodwill, which translates into loyal customers.
When customers know what to expect every time they contact the brand and know they can get their issue resolved on numerous channels, they tend to be more satisfied and are more likely to refer the company to their family and friends.
The key to delivering a strong experience to modern customers is to have a consistent, omnichannel approach. By listening to customers and delivering great service across all channels, brands can build a loyal customer base that translates to business success.