Click here to view the replay
There is often a wide variation in customer experience depending upon which advisor the customer speaks to.
In this webinar we looked at 5 practical ideas on how to change agents' behaviours so that you deliver a consistently good customer experience.
Agenda
Introductions – Rachael Boynton, Call Centre Helper
Gerry Brown – The Customer Lifeguard
Jessica Smith- inContact/RingCentral
Topics to be discussed
Best practices in customer experience
Changing behaviours
Developing empathy
Creating rapport
The agent feedback loop
Improving coaching
Employee satisfaction and engagement
Employee satisfaction metrics
The role of technology
Top tips from the audience
Winning tip – "We have a thank you board where we put customer comments on heart shaped post its (it does make a difference what shape) on a board and review monthly" thanks to John46
Original Webinar date: Thursday 28th September 2017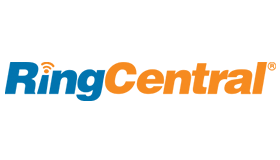 This webinar was brought to you by Call Centre Helper and is sponsored by RingCentral.
Click here to view the replay.
---