Click here to view the replay
Quality Scores play a key part in driving the overall Customer Experience. But all too often Quality Improvement can stall – turning into a tick box exercise that does not drive changes in behaviour.
In this Webinar we will be looking at "7 Clever Ways to Drive up your Quality Scores" – from quick wins to longer term solutions.
Agenda
Introductions – Rachael Boynton, Call Centre Helper
Duncan White – horizon2
Charlene Gillam – NICE Systems
Topics to be discussed
Quality monitoring
Performance management
Ways to improve call scoring
Improving quality in digital channels – email and webchat
How to improve calibration
Speech and interaction analytics
The best ways to use technology
Top tips from the audience
Winning Tip – "We quality check a varied range of calls – length, time of day etc… the long calls also need to be checked as well as the short for the quality." Thanks to Su2
Original Webinar date: Thursday 4th May 2017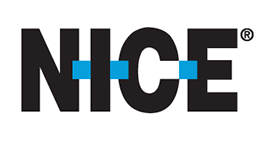 This webinar was brought to you by Call Centre Helper and is sponsored by NICE.
Click here to view the replay.
---