Webinar Date
- Thursday 6th May 2021 at 14:00pm UK time
Click here to register
A simple customer journey, which causes little effort for your customers, organization and contact centre is the dream.
Yet, "simple" is not so easy to achieve.
Fortunately, this webinar is here to share lots of clever tweaks that you can make to your customer journeys to improve customer experience and simplify life in the contact centre.
And as it will be an interactive webinar, you will also have the opportunity to share tips and ask questions of the panellists and other attendees. We run an interactive chat room in parallel with the webinar.
Panellists

Alex Mead
Customer Service Experience Leadership & Transformation Contract
Annika Björck
Customer Centricity Expert and Lecturer

Mike Murphy
Genesys

Jonty Pearce
Call Centre Helper
What You Will Learn
Key Topics:
What is causing too much effort for you and your customers?
Which processes can be simplified, automated and eliminated?
The quick wins in simplifying customer journeys
The benefits of reworking your customer journey maps
Positive people, process and technology changes
Top tips from the audience
---
Speaker Biographies
Alex Mead | Customer Service Experience Leadership & Transformation Contract
I lead contact centre, customer service & operations teams, driving CX innovation, delivering top class customer experiences, operations efficiency & customer loyalty. CX, UX & CRM Strategy, Digital Transformation & hands-on Leadership
Proven track record of consistent contact centre, customer service operations & CX improvement, often succeeding in high pressure Leadership positions
I transform Customer Experience, driving customer service, operations & contact centre innovation, digital & social media transformation, CRM best practice.
I'm strategic but I also lead & inspire teams across the world as an Executive Customer Operations Leader
I believe Customers should get EPIC Service Experiences; EASY, PERSONALISED, INTUITIVE & CONTEXTUAL
Connect with Alex on Social Media:
Linkedin
Annika Björck | CX Heroes
Supporting CX professionals and C-level to be more successful by driving customer centric change is my zone of passion.
Feeling where an organisation is at and putting together the right CX strategy is my zone of genius.
As a mentor I stay in the background because I know that change has to come from inside of an organisation to be successful and long-lasting.
I bring together CX and business performance because I don't believe in flying blind.
I fight for respecting the needs of small and big humans because I firmly believe, that communicating at needs level is the zone for true understanding.
Connect with Annika on Social Media:
Linkedin
Mike Murphy | Genesys
Experienced, trusted sales professional with a deliberate focus on customer experience. Passionate about delivering on the improvement promise for my customer. For me, success breeds success that paved my way to a 30+ year sales career across just three employers.
I'd be delighted to engage, if like me you want to bring success to life within your customer experience operations.
Connect with Mike on Social Media:
Linkedin
|
Twitter
---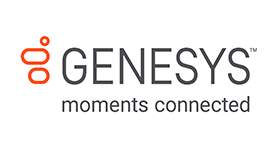 This webinar is brought to you by Call Centre Helper and is sponsored by Genesys.
You won't want to miss this exciting webinar.


Click here to register
This webinar is held at 14:00pm UK time, 15:00pm in Paris, 15:00pm in South Africa and 9:00am in New York. A replay facility will also be available.
If you are attending one of our webinars for the first time, we suggest you arrive 10 minutes early to allow for the software to download successfully.
---
---