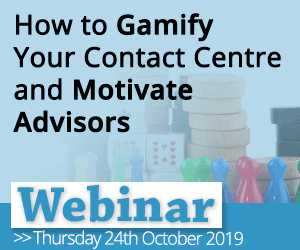 Click here to view the replay
Gamification encourages a culture of friendly competition, which can raise the overall standard of work in the contact centre.
This can be done through motivational games, or through a more complex process that allows us to attain insights into how advisors are performing and use that to drive a gamification programme.
In this webinar, we shared everything from simple, fun games to advice for creating a gamification strategy that will help to develop your contact centre culture.
Agenda
Introductions – Charlie Mitchell, Call Centre Helper
Alexandra Hickson, Payzone UK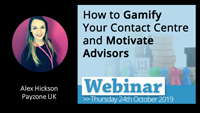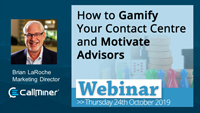 Visit the CallMiner Learning Center!
Dozens of webinars, guides, videos, case studies, and blogs on all contact center and customer experience best practices.
www.callminer.com
Topics to be discussed
Fun ways to improve contact centre culture
The keys to motivating advisors and boosting engagement
How to use fun to further advisor performance
The benefits of using technology for contact centre gamification
Top tips from the audience
Winning tip – "We use gamification to engage our learners for training and to encourage them to tap into their inquisitive sides and want to learn. This results in a more engaged class and more knowledge staff as a result" thanks to Stacy3
Original Webinar date: 24th October 2019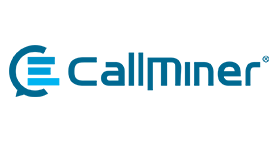 This webinar was brought to you by Call Centre Helper and is sponsored by CallMiner.
Click here to view the replay.
---