Webinar: How to Gamify Your Contact Centre and Motivate Advisors
---
Webinar Date
- Thursday 24th October 2019 at 14:00pm UK time
Click here to register
Gamification encourages a culture of friendly competition, which can raise the overall standard of work in the contact centre.
In this webinar, we share everything from simple, fun games to advice for creating a wider gamification strategy that will help to develop your contact centre culture.
And as it will be an interactive webinar, you will also have the opportunity to share tips and ask questions of the audience and other attendees. We run an interactive chat room in parallel with the webinar.
Panellists

Alexandra Hickson
Payzone UK

Brian LaRoche
CallMiner

Charlie Mitchell
Call Centre Helper
Topics to be discussed
Fun ways to improve contact centre culture
The keys to motivating advisors and boosting engagement
How to use fun to further advisor performance
The benefits of using technology for contact centre gamification
---
Speaker Biographies
Alexandra Hickson | Payzone UK
Connect with Alexandra on Social Media:
Linkedin
|
Twitter
Brian LaRoche | CallMiner
CallMiner is the leading cloud-based customer interaction analytics solution for extracting business intelligence and improving agent performance across all contact channels.
Connect with Brian on Social Media:
Linkedin
|
Twitter
---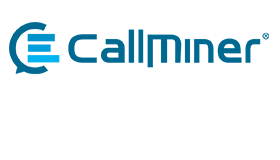 This webinar is brought to you by Call Centre Helper and is sponsored by CallMiner.
You won't want to miss this exciting webinar.


Click here to register
This webinar is held at 14:00pm UK time, 15:00pm in Paris, 15:00pm in South Africa and 9:00am in New York. A replay facility will also be available.
If you are attending one of our webinars for the first time, we suggest you arrive 10 minutes early to allow for the software to download successfully.
---