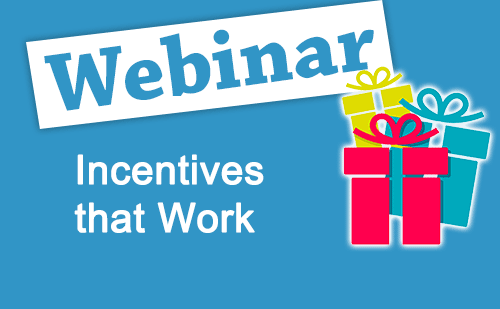 Lots of contact centres use incentives to drive up performance, but how do you know which ones really work?
During this webinar we looked at Incentives that Work.
Agenda
Introductions – Jonty Pearce, Call Centre Helper
Paul Weald – MCX
https://www.callcentrehelper.com/incentive-schemes-that-work-193.htm 
Brian LaRoche – Callminer
Topics discussed
Incentives for Sales
Incentives for Customer Service
Incentives for Quality Score
Individual vs team incentives
How to motivate the right behaviour
Time off vs cash rewards
Gamification
Use of technology
Top tips from the audience
Winning Tip – "In our contact centre we focus on individual and team work, the team working together is so important especially within a call centre which is growing weekly. we recently ran a competition along side the 6 nations rugby competition which had great success. this used team performance and individual" thanks to Louise28.
Original Webinar date: Thursday 27th April 2017
---