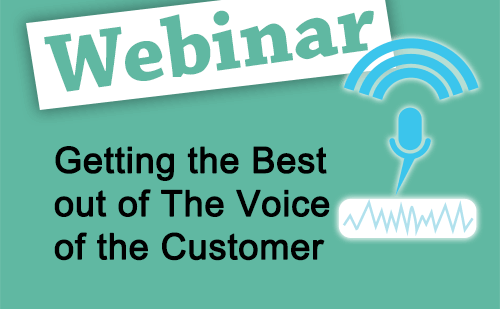 Customer Feedback is key to helping improve Customer Experience. It can help to highlight issues and broken processes and can be useful in tracking performance over time.
But it can also be used badly, becoming a box ticking exercise and creating survey fatigue.
In this webinar we looked at how to get the very best out of a Voice of the Customer programme.
Agenda
Introductions – Jonty Pearce, Call Centre Helper
Guy Arnold, Founder of 'Sales Through Service' and 'Investors in Feedback'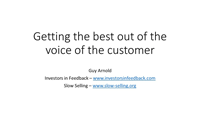 Jonathan Wax, NICE Nexidia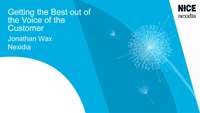 Topics to be discussed
The right questions to ask in a customer survey
How many questions to ask
How to drive up survey completion rates
Post call surveys
Customer feedback technology
Extracting feedback from customer comments
Spotting trends in customer dis-satisfaction
Winning tip – "Don't just do external customer feedback surveys – survey your team as they will often know what the silent majority are unhappy with! " thanks to Andy30
Original Webinar date: 3rd May 2018
---