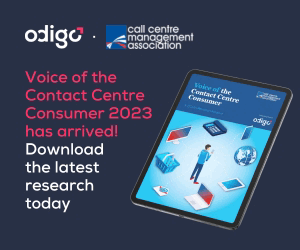 In this article written by Charlie Mitchell, he investigates the keys to creating customer service surveys that deliver actionable insights to improve contact centre performance
Rules for Creating a Customer Service Survey
When planning out customer service surveys, it's easy to jump straight into writing the questions. But there's a lot to think through first.
Consider the five questions below. To ensure value is drawn from the survey, everyone must be able to give clear-cut answers to each.
W
HAT
are you going to do with the results?
W
HO
is in charge of actioning the results?
W
HERE
are you going to ask the survey questions?
W
HEN
will the survey be run?
H
OW
many questions will be asked? (How long will it take?)
Let's quickly consider each question in a little more detail before delving into some customer service survey examples.
What…
Every survey must have a purpose. Is the survey aimed at customer satisfaction, minimizing complaints or reducing call volumes? Determining this first is the ideal starting point.
"Don't think about what you're asking right away. That will be obvious once you establish the purpose of the survey," says Teresa Gandy, Founder of ClarityCX.
"When you set a purpose, the rest of the process becomes easier and the insights gathered are much more valuable."
Next, consider how the collected data will be used, setting two or three goals, which will ensure that value is being extracted from the results.
For example, let's say that the purpose of a survey is customer retention. Possible goals may be to:
Highlight at-risk customers
Identify sources of discontent
Understand key competitors
Sharing this purpose with customers in a quick blurb at the start of the survey is also a good idea. It assures customers that their feedback will be put to good use.
Who…
To filter through the survey's results, assign someone to monitor and analyse trends. Also, create a team to create a set of actions to address highlighted problems.
In doing so, talk to people at every level of the contact centre to gain new ideas. Also, run through management's ideas with leaders and advisors, ensuring that everybody buys into them.
Also, in terms of "who", consider which customers will receive the survey. Is there a certain segment that should be targeted or are all customers welcome to take part?
Where…
It's also good to use a combination of non-intrusive methods to gather more results.
Once it's decided who will receive the customer service survey, it's time to consider where and when customers will fill it in.
Often, contact centres like to gather feedback post-interaction.
This is important for calculating metrics such as customer satisfaction and can be achieved by:
Passing customers through to a survey within the IVR, post-call
Sending a follow-up survey via SMS
Adding links to surveys to the end of emails and live chat conversations
However, depending on the purpose of the survey, it may also be possible to use website feedback portals, social media polls and ask for feedback with deliveries.
It's also good to use a combination of non-intrusive methods to gather more results.
"Asking a customer to give feedback through the IVR can gain good response rates, but impatient customers won't like being asked to do so," says Gene Reynolds, Director at Blackchair.
"If the advisor senses that the customer is in a rush, it's much better to trigger an SMS message for a day or two after. This will likely be much better received."
Discover more ideas for offering great customer service to impatient customers in our article: How to Design a Contact Centre for Impatient Customers
When…
Some surveys will constantly monitor and analyse metric results so the contact centre can track trends. Other surveys may have an expiry date.
For the latter, have someone track the survey's progress. After a week of monitoring, the contact centre will be able to estimate the number of responses and set an end date for when they believe a reliable set of data will be collected.
Planning a "soft launch" is also a good idea. So, if the survey is sent via email, for example, only send it to five or ten percent of targeted recipients. This will give a good view of response rates and abandons, providing the contact centre with a chance to make changes, if needs be.
How Many… (or How Long…)
Consider how long it will take the customer to answer the survey.
Unless a customer panel is set up or incentives are offered, asking a customer more than three quick questions is likely a little over the top.
"When I ran contact centres, we would never ask more than three questions to ensure that we respected the customer's time," says Gene.
"If they had waited longer than 60 seconds in the queue, we wouldn't put them through to an IVR survey either, but would follow up a couple of days later with an SMS message."
Also, think about how often to send a survey. Should the customer only respond to the survey once? Then, make sure they are only asked to do so once.
If the survey is used to continuously track a metric, then perhaps a customer can be asked more than once, but asking them on every call may be a little excessive. So, why not after two or three interactions?
Writing the Best Customer Service Survey Questions
With a purpose pinpointed, roles established and further details clarified, it's time to write some questions.
People have short attention spans and will often skip over long lines of text, so use the lowest number of words possible.
First things first, avoid internal jargon. Put yourself in the customer's shoes, use simple words and ensure that the customer will interpret each question in the same way as the writer.
Also, keep questions succinct. People have short attention spans and will often skip over long lines of text, so use the lowest number of words possible.
There are many other tips to ensure low customer effort when writing surveys, such as:
Avoiding asking two things at once, especially when asking closed questions.
Clarifying – when using a numbered score (e.g. 1–5), indicate which ends of the spectrum are positive and negative.
Taking it for a test drive, asking friends to ensure they could easily answer each question.
It should take no more than a minute for a customer to complete the survey. So, making questions as effortless to answer as possible must be the key focus.
A final tip on this topic is to provide answers within a range, so customers can respond instinctively. This saves a great deal of effort.
For instance, a bad example would be:
How many times did you use our service last year?
Whereas a good alternative is:
How many times did you use our service last year?
These pieces of advice are all great for saving customers time, but if they wish to leave more in-depth feedback, provide the opportunity to leave verbatim feedback. This could highlight a trend that might not have been considered.
3 Customer Service Survey Examples
Let's consider some snappy customer service surveys, sharing three examples, each with a different purpose.
Customer Satisfaction (CSAT) Survey
These surveys are often used to calculate a CSAT score. However, contact centres often ask more than just one question, to determine what drives customer happiness.
Once the contact centre gets to grips with this, they can run exercises – such as rebuilding quality scorecards – to better serve customers.
Also, by using a CSAT survey to identify sources of dissatisfaction, contact centres can focus their resources on making the most significant changes to customer experiences.
Yet, depending on the goals of a CSAT survey, there are many more possible questions to ask. These include:
How likely are you to do business with us again?
What is your favourite feature of our service?
What, if anything, almost stopped you from choosing our service?
Find out how to drive more value from CSAT surveys in our article: How to Get More From Your Customer Satisfaction (CSat) Scores
Customer Research Survey
These surveys are designed to provide insights into what customers want an organization to do, helping companies to prioritize their objectives.
The data gathered from these surveys are often filled into reports, discussed at a high level to make better business decisions.
So, while the contact centre may be in charge of running the survey, oftentimes they do so to follow the wishes of executives.
In creating reports out of these customer research surveys, contact centres often have to exceed the three-question limit. So, instead of post-call surveys, other methods of gathering customer feedback are used.
For a full rundown of methods to collect customer feedback, read our article: 25 Good Customer Feedback Examples
Review Requests
Reviews are now an essential tool for companies to ensure that potential customers think of them as a good, reputable organization to do business with.
Sending an SMS message after an interaction with a link to a review can encourage more responses and, ultimately, more business.
Including links to third-party review websites – such as TrustPilot – can go one step further. These include the customer's account number, enabling the contact centre to track themes around contact reasons, customer demographics and products purchased.
Even if the reviews are negative, by asking advisors to respond, potential customers will view the company as one that listens.
However, the likelihood is that review ratings will get better, as most customers that use these sites on their own accord do so after a particularly negative experience.
5 Customer Survey Mistakes to Avoid
As previously highlighted, a key mistake in creating customer surveys is to write the questions before establishing the survey's purpose. Yet there are many more mistakes to avoid, including the following five examples.
Not following up with customers – This is a common mistake. If customers don't see the value in giving their feedback, they'll feel ignored and be far less likely to share feedback again. Just don't overthink this. Creating a "you said, we did" page on the website and sending participants a link – as well as a thank you – may be all that's required.
Spamming customers – Avoid sending daily requests to fill in the survey. Simply including it within a newsletter, a blog and social media posts will be enough. A direct email may work too, but an incentive will likely be required to sweeten the deal.
Failing to analyse demographics – Make sure that participants can be identified. Results can then be categorized, enabling the contact centre to track trends – in terms of different customer segments. This will help to establish the "why" behind the data.
Jumping to assumptions – Don't make assumptions on day one of the survey, when very few customers have responded. Keep an open mind. Otherwise, the contact centre risks fitting the data around its own narratives, instead of considering it objectively.
Asking leading questions – On the theme of drawing false narratives, don't ask questions that imply a certain answer. If the contact centre chooses to do this, they risk data integrity. Loaded questions are also best avoided.
Are Surveys Worth the Effort?
Getting these surveys right makes customers happier, informs quality assurance and mechanizes process improvements.
Survey mistakes are easily made and many brands risk irritating customers.
But don't let this cast a shadow over the benefits that customer service surveys can deliver for contact centres.
Getting these surveys right makes customers happier, informs quality assurance and mechanizes process improvements. There are also other benefits, such as bolstering training programmes while, of course, meeting key goals, such as CSAT, lowering customer complaints and improving retention.
Just go through the proper process and don't cut corners. When contact centres do so, they risk sending the wrong type of survey at the wrong time. This won't deliver the right results.
Discover even more insights to master the customer service survey by reading the following articles: