Dr Nicola Millard, Richard Kenny and our readers share their thoughts on how customer service will continue to evolve.
Which channels will customers be using?
Customers will expect easy access to the phone when things go wrong
There are a growing number of autonomous customers who are digitally enabled and capable of resolving many issues themselves.
When something goes wrong, however, these customers really need help and do not appreciate companies who make this difficult by burying their phone numbers on their website.
Video chat could find its niche in handling complex queries
Data gathered for BT's 'The Autonomous Customer 2015' report – surveying 10 countries across Asia, Europe and the USA – revealed that 59% of customers would like to see an agent when discussing a complex query.
As customers are becoming increasingly familiar with using video in their personal lives, we could see an increase in the use of video chat when it comes to dealing with complex queries.
Social media will continue to be used as a last resort
According to 'The Autonomous Customer 2015' data, 1 in 3 people already think that Twitter/Facebook is the best way to get a response in an emergency.
I think social media will continue to be a channel of last resort for many customers.
With thanks to Dr Nicola Millard at BT
Picking up the phone will signal an instant escalation
It used to be the case that calls would come in and then be escalated internally by passing them on to a supervisor or technical support team.
With the increase in autonomous customers, the act of picking up the phone already signals (and will continue to signal) an escalation of an issue that hasn't been resolved outside of the contact centre.
There will also be an increase in average handling time in the contact centre as incoming queries become more complex. We've already seen our AHT figures double in the last 5 years.
With thanks to Richard Kenny at Plantronics
A phone conversation will always be the quickest route to resolution
A phone conversation is always quicker than a chat, therefore I don't think it would ever die out as a contact channel.
With thanks to Helene
The phone is the channel of least resistance and will continue to be popular
Customers will typically take the path of least resistance for them.
So I don't believe phone will ever completely die.
With thanks to Stewart
Non-urgent queries will be handled away from the phone
We have too many emergency/urgent queries that would not be appropriate to handle via any channel other than the phone.
I think non-urgent queries, however, will all move to other channels.
With thanks to Jenny
There will always be a need for a voice option
I think there will always be a need for voice communication.
While it will be much less common than it is today, those who are not technically proficient or experience problems with the non-voice communication will always need a voice option.
With thanks to Cindy
Younger generations are more likely to use non-voice channels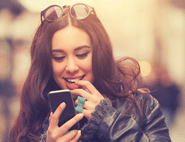 Our customers contact us from all different ages and some people do prefer to talk on the phone.
However, more of the younger generation are contacting us through emails and social media, but webchat would be good to use for our customers in the future.
With thanks to Leigh
Smartphones will make social media a more attractive option
I think social media will be more popular in the future.
There is no need to register another account and you can access your Facebook and Twitter easily on smartphones in a way that you're probably already comfortable with. Webchat doesn't feel as mobile.
With thanks to Jenny
Will we still be using the term 'agent' in the future?
Agents will be given new job titles to reflect their complex job roles
As incoming calls become increasingly complex, it will no longer be appropriate to use the term 'agent' to describe contact centre workers.
Some contact centres are already beginning to move away from the job title 'agent', replacing it with alternatives such as 'Enterprise Knowledge Broker'.
With thanks to Richard Kenny at Plantronics
Representative is better than agent
'Representative' is already in place in some contact centres and is far better than 'agent'.
With thanks to Cindy
Replace 'Customer Service Advisors' with 'Customer Experience Partners'
We're considering replacing 'Customer Service Advisors' with 'Customer Experience Partners'.
With thanks to Craig
Customer Service Specialist
I think Customer Service Specialist is far more appropriate than 'agent'.
With thanks to Michael
Customer Service Champions
I'm all for renaming our agents Customer Service Champions.
After all, that is what they are!
With thanks to Clare
Will more agents be working from home?
Homeworking is already working well for us
We now have some of our agents working from home.
It's proving very popular and is working well (after some initial technology glitches).
With thanks to Jill
It took our homeworking agents longer to serve customers
We have tried staff working from home, just dealing with emails, but the servers were so slow it was taking longer to serve our customers.
I don't think it is the best option for our contact centre.
With thanks to Leigh
We use homeworking as a motivation incentive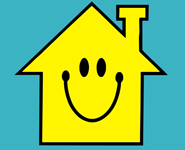 We introduced a 'work from home' option as part of our recognition and reward scheme.
This has shown promising results.
With thanks to Sonelle
Homeworking agents get the peace and quiet they need to concentrate
It isn't for everyone, but companies which do successfully implement a homeworking scheme benefit from a quieter working environment for their agents.
This helps agents to concentrate and deliver a better level of customer service.
With thanks to Richard Kenny at Plantronics
What do you think the future holds for customer service in the contact centre?