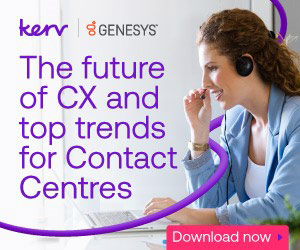 Finding the right music on hold strategy can be difficult, especially when customers can now complain instantly via social media if they don't like a particular song. Matthew Brown looks at Twitter to find out what customers really think about the music they listen to while on hold.
Customers notice music that fits your brand
– @annarchyAnna – @yellow_ruff I was on hold to Primus yesterday and they were playing LCD Soundsystem… when did corporate music get so cool?
– @AnnaVeal – I don't mind being put on hold when I call Apple. Their "Hold" music is the best!
– @kaylaruth – on hold with disney, at least they play disney-themed music
Music can be a benefit to companies when putting callers on hold. A suitable piece of music can distract the caller from the boredom of being on hold. It reduces the perception of time passing, making complaints about waiting time less likely.
Music on hold can also represent your brand. By aligning the music played to callers on hold with the music used in the company's ongoing television or radio advertising spots, promotional messages can be reinforced and the brand image strengthened.
All firms should think about the music they want to represent their brand. Music on hold may be one of the first things a potential customer hears when calling a company. As the tweets above show, they notice when it's appropriate and when it's not.
Sound levels are important
– @stonemdavis – I love how when people put you on hold, the music is way too loud
Nothing is more off-putting for a caller than the soft tones of a voice message followed by a blast of tinny music a few decibels too loud.
One caller's soothing tune is another caller's irritating noise
– @DarnRealFarmie – I'm enjoying the jazzy HMRC on hold music.
– @booshfan18 – been on hold for 30 mins, HM Revenue music is so dull, at least being on hold to Npower i had the top gear theme tune.
The enduring problem faced by those who program music for on-hold systems is shown perfectly by the tweets above. One caller enjoys the jazziness of the music, the other thinks it dull. For a public sector organisation like HMRC such a divisive choice of music won't lose them any business – if you need to talk to the taxman, you have to put up with it.
Ultimately you can't please everyone. Perhaps that is why music on hold tends to be songs that are in the charts, or have been popular in the charts in the past. If a song sold a lot of copies it's safe to assume a lot of people enjoy it. Recent chart music is arguably the safe choice for many large call centres that deal with a wide range of callers.
Some callers don't want hold music…
– @annamarie314 – I like that they allow me to opt out of that dreadful hold music on their call line.
Allowing callers to opt-out of listening to music when on hold can reduce the potential irritation factor. It also gives the caller a measure of control over the call. Frustration arises when callers feel trapped on hold, unable to do anything productive, and unsure of how long the hold period may last. Allowing them the ability to choose to listen to something else may reduce frustration.
…But they don't want silence instead
– @BeckyBumble – On hold waiting, no music or anything, just random series of irregular beeping interspersed with long ominous silences#soundspromisingNOT
Music on hold is often moaned about, but few callers would genuinely prefer silence. They wouldn't know if the call was still on hold or not. The 'irregular beeping' mentioned above sounds unprofessional and slightly creepy. If music is no longer working, a voice message with information or even news stories could be the best alternative.
Upbeat music isn't going to compensate for long call queues
– @e_koorb – on hold to etihad. slow. boring. annoying hold music. why don't they just know the answer?
– @nathorpe – On the phone to 3, in a queue. The hold music is that Olly Murs song. This is not the way to treat already angered customers. @Popjustice
– @essecks – You know you've been on hold a while when you go through four different songs of hold music.
In fact, no kind of music is going to compensate for long waiting times. But sometimes an upbeat, happy tune like X-Factor loser Olly Murs' recent chart hit can aggravate customers who may already be angry. When the calls mount up, perhaps something soothing and more ambient would be better.
The right music on hold can be part of a great customer experience
– @ejtheviking – I'm £148 in credit on my leccy so should get a little back from that AND their hold music was Jack Johnson AND my monthly has reduced by £40
– @shellsdraai – LOL! I'm on hold and the hold music is the "Cheers" theme tune
– @LorNColor – For once in my life there's good music while I'm on hold with my phone company? Sing it Loud – Come Around.
– @kateelynnn – On hold with Visa -__- although this crackly classical piano waiting music is kind of enjoyable…
These tweets show the positive effect music can have on callers. They enjoyed the music, the customer service interaction went well, and overall they're likely to be highly satisfied with the service they received.
Music on hold isn't likely to be remembered by callers and won't cover up bad customer service, but it can compliment a good all-round operation. Quirky choices of music, such as the 'Cheers' theme tune mentioned above, might help lift the mood of a customer faced with time on hold.
Matthew Brown is the features writer for Call Centre Helper.
---
Here are some tips on how to choose the right music on hold
Having managed IVR and on hold-messages I definitely learned the hard way about what not to do, so here are my top tips for keeping your customer happy while they're on hold:
Firstly ensure all recordings and music are professionally recorded, mixed and produced; there's nothing worse than hearing contact centre background noise with an internally recorded message.
Start with a message explaining what is happening e.g. "your call is on hold and will be answered…" with the music playing in the background.  I'd advise against giving queue positions or expected hold time, as if this is wrong your customer will be very unhappy.
Intersperse the messages and music with news snippets, e.g. sports, entertainment, weather, business, etc. These can be uploaded each day and provide a bit of variety for your customers.
Ensure the total length of the on-hold message is far greater than the average wait time; you want to avoid your customers hearing the entire message more than once.
Review your messages regularly and update to keep relevant.  Your customer doesn't want to hear about an expired special offer!
Phil Anderson – Professional Planning Forum
UK call centres are receiving 100 calls an hour and placing callers on hold for over 2,500 minutes every year.  Your on-hold audio shouldn't be an afterthought and there are lots of ways you can turn this time into a useful business tool:
Think about the music that best represents your brand and how you want your customer to feel when they talk to your operators. When a person is relaxed, the heart beats at around 80bpm – so music with the same rhythm will have the same calming effect; perfect for when you receive an irate caller.
Up to 20% of callers make buying decisions while on hold so use it as a valuable marketing opportunity. Callers waiting on hold are a captive audience and you've got the opportunity to tell them about your website, cross-sell new products, communicate your hours of operation and shout about your industry accolades. Whatever your company has to say, on-hold time is a great moment to say it.
Use the opportunity to reaffirm your brand. If you invest in TV or radio advertising, get the same artist to voice your on-hold messages. It's about creating an audio brand that your callers can relate to, and helps you sound as good as you look.
Keeping your callers entertained on hold is an effective way to retain more calls. 70% of callers admit to putting the phone down if they're greeted with silence or beeps; music or courtesy messages such as 'Thank you for holding; your call will be answered in a moment' assure your caller that they're still connected, keeping them on the line for longer.
Keep it fresh: if your callers contact you regularly, change your music or messages every few weeks to keep them interested.
Thank your callers for waiting; you're grateful they're still on the line so use on-hold time to tell them so.
Mark Williamson, Sales and Marketing Director for PH Media Group
---
What are the best and worst examples of music on hold you've ever come across? Discuss them in our forum or leave a comment below.