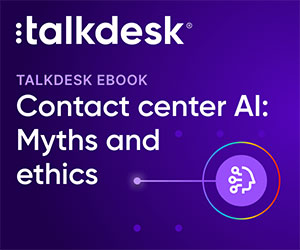 Conversational AI refers to technologies that can understand both speech and text inputs and correctly respond in a natural, human-like manner.
This technology uses machine learning (ML) and natural language processing (NLP), but the key to conversational AI is its use of natural language understanding (NLU) as a core feature.
This enables it to imitate human interactions, and create natural conversational flows on both voice and digital channels.
Thanks to Talkdesk