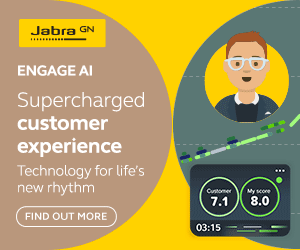 Within the business world, one thing constantly under debate is how to acquire, retain and support customers.
Richard Snow tells us why Customer Experience Management (CEM) is so important.
Research completed by Ventana Research shows that many companies cite "product quality" and "price" as the two things mostly likely to influence customers' feelings about their company and their propensity to remain loyal and make additional purchases.
For several years CRM (Customer Relationship Management) was promoted as the panacea to achieve this, but recently this has come into question. Firstly because there are so many tales of CRM initiatives that have not delivered, and secondly because in a web-enabled world, people are now questioning whether customers actually want a relationship with their suppliers.
CRM is rapidly being replaced by "Customer Experience Management (CEM)"
The problem is that depending on who you talk to, CEM can mean many different things.
Here are some different 'definitions' of CEM
having a 360-degree view of customers to support marketing and sales decisions
business process change
reducing queuing times
routing calls in a contact centre to the best agent to handle a call
better structured customer self-service
a unified desktop that supports agents as they handle calls
We believe it is a combination of all these, but with a particular purpose in mind. That purpose, quite simply, is to ensure that every customer interaction is handled as efficiently as possible but in a way that is most likely to result in an outcome that is positive for both the customer and the company.
Our research shows that for many companies efficiency is the top priority and generally that equates to diverting more calls to automated systems – IVR, web-based self service, automated e-mail responses – without taking into account the context of the interaction or the customer's preferences.
More mature companies begin by taking account of the customer's preference and then make real-time decisions as to the best means of satisfying the customer's immediate requirement, e.g. a platinum customer might normally be routed directly to a specific agent, but for something as simple as paying a regular bill then an automated solution might be just as appropriate.
Unified desktop

When handling calls, mature companies have implemented a unified desktop system that makes it much simpler for an agent to access all the applications and information they need from one single desktop. However, the most mature companies have gone one step further and replaced the agent's user interface with one that mirrors more closely the flow of different call types, hides access to systems by automatically pushing or pulling data depending on the customer's profile and pre-defined rules, and the context of the interaction, changing the information provided to the agent and in some circumstances recommending the next best action. Each of these steps not only reduces average call handling times but increases the effectiveness of the agent and thus improves the likely outcome of the interaction.
Self service not reducing volumes
Another area where companies have looked to improve their efficiency is by deflecting more calls to web-based self service. However, our research shows that in just over half of companies this has not had the desired effect because the majority of visits to the website still end up with the customer calling the contact centre, either because the site is hard to use or it simply contains errors. Mature companies have begun to address this by making their sites more intuitive to use by deploying natural-language-based scripts and Q&A sessions that recognise the customer and alter the flow and responses accordingly.
Influencing the outcome of interactions
Our research shows that companies believe that influencing the outcome of interactions is achieved by two primary methods; routing interactions to the right agent, and personalising responses and information as the interaction is occurring.
Both require real-time access to a source of up-to-date customer information that includes all previous interactions (giving the context of the current interaction), event data such as birthdays, customer feedback information that indicates the likely demeanour and preferences of the customer, and profile data so where possible the customer does not have to re-enter data they have already supplied.
The real key is to use information to personalise how the interaction is handled, as it is being handled. This might take the form of more individualised responses from an agent as information is pushed to them by a "smart" desktop, changing the flow and responses on web-based self service, smarter IVR menus, or something as simple as auto-built but personalised responses to e-mails.
Personalising each interaction
The essence of customer experience management is personalising each interaction as it occurs, with a view to positively influencing the outcome. Although there is no guarantee that a good experience will make a customer stay loyal and buy again, it significantly raises the probability that they will.
To enable companies to monitor the success of their CEM initiatives, we further recommend they take a serious look at their key performance indicators.
Traditional measures should be retained:
average handling time
customer satisfaction
net promoter scores
These should be supplemented with outcome measures:
new net business by customer segment and channel
net life-time customer values
Measures such as these will enable companies to judge the success of their interaction handling processes and point them to where they can improve the customer experience.
---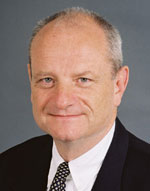 Richard J Snow is VP and Research Director at Ventana Research (www.ventanaresearch.com)