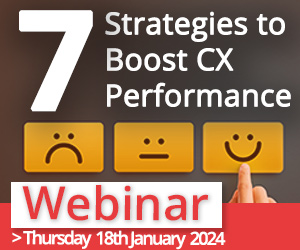 Attend a customer experience industry event these days and you'll most likely hear the terms "multi-modal" or "multimodal" or "multimodality" used to describe a method of communicating with customers.
Even earlier today in our own offices I heard "multimodal" used to describe an approach to a customer challenge.
As I listened to the challenge and the solution, there was plenty of discussion with words like omnichannel, multichannel, and multimodal. What is the difference? Have no fear! Here is your guide to all things multimodal.
Multimodal – Simultaneous Use of Multiple Channels
In a multimodal experience, multiple channels can be used at the same time to engage a customer. This enables an agent to speak with a customer over the phone and share related information via text message to drive containment.
For example, let's say I call a resort to book reservations for me and my family. The agent asks if I'm interested in upgrading to a suite and sends me a link to view available options.
While I'm on the line, I look through images of the rooms and decide to upgrade to an ocean view suite. The agent helps me complete my reservation and confirms the details of my stay—verbally as well as through text.
Engaging a customer simultaneously through multiple channels—in this case through voice and visual guidance, helps facilitate a purchasing decision.
What's the Difference Between a Multimodal and Omnichannel Experience?
Whereas a multimodal engagement uses multiple channels at the same time, an omnichannel interaction uses one channel at a time while maintaining context.
In an omnichannel experience, a customer can start a conversation in one channel, then switch to another channel to continue the conversation.
What Makes a Great Multimodal Customer Experience?
Visual and Voice Experiences Work Together in Harmony
Speech is a popular channel for self-service, but to avoid cognitive overload, use speech and visual experiences together to follow through with a multimodal experience.
Disparate systems from a variety of vendors (IVR, phone, mobile apps, chatbots) often make it virtually impossible to move beyond a single-channel experience.
Just because you have many channels connected together doesn't mean that it's multimodal. Multimodal means that several channels are working together to support a single interaction.
Resolving Customer Service Issues Quickly
According to our research, 70% of customers are still utilizing the phone channel for assistance. With a multimodal experience, a customer can enter the interaction through the phone (or their preferred channel) and then expand the interaction to other channels rather than being constrained within their initial channel mode.
Integrating multiple channels within a single interaction reduces customer effort and provides more clarity to effectively resolve their issue.
According to Forrester, customers are 2.4 times more likely to stick with a brand when their problems are solved quickly and 2.7 times more likely to spend more when companies communicate clearly.
Just like humans learn differently (think auditory and visual learning), customers also have preferences and expectations for self-service.
A multimodal approach provides customers with the option to leverage voice and visual guidance for a frictionless experience that boosts first contact resolution (FCR).
Are the disparate systems and channels you have today not serving your customers as seamlessly as you'd like? If so, don't feel alone.
This blog post has been re-published by kind permission of Uniphore – View the
Original Article
For more information about Uniphore - visit the
Uniphore Website