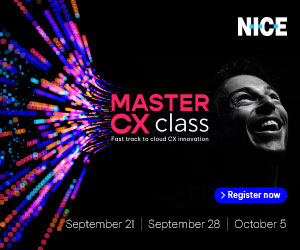 In ten years, how will organisations interact with their customers?
Dani Muir explores how a member of the public might contact an organisation in 2022.
iPhone 8 anyone?
Unsurprisingly, all mobiles will be smartphones and 4G will be standard by 2022. Information is available faster – owing to superfast internet access. PCs and laptops are declining in popularity and the use of tablet computers is growing rapidly.
Video killed the radio star
Some contact centres already have video-call technology, but in 2022 all call centres will have this capability. Of course, information lines operated for sensitive and confidential services will restrict 'face-to-face' conversations.
Trust factor
By 2022 social media will be hybrid and unrecognisable from its current form, with connectivity via TV, mobile and computer. Businesses will work hard to build 'social media trust', especially amongst younger users, as social media will be the primary marketing platform. Just as today, organisational reputations will be strengthened and destroyed on social media.
To converge and beyond
The convergence of TV, computer and mobile will be complete in terms of devices and user behaviour in 2022. However, as with landline users today, there will still be people who prefer 'out-of-date' media, in this case mobiles which only enable voice and text, while consumers will have large-screen TVs at home connected to a superfast internet connection.
Channel hopping
Apple TV already has 'gesture support' so by 2022 all TVs will let you flick or drag a finger across the screen to change channels, watch three or four screens at the same time and talk face to face to a call advisor.
Universal access
Websites and mobile phone technology will be more accessible to people with disabilities by 2022, but some disabled groups will still continue to be excluded from some media. Highly evolved voice intelligent applications like Siri will make mobiles simpler to use for those with disabilities.
Home sweet home
The number of offshore contact centres will decline. New technology will also make it easier for "homeshoring" of contact centres, i.e. call advisors will be based at home.
Helping the vulnerable
Tough economic conditions will increase the number of people seeking information, advice and guidance (IAG) from public and third-sector bodies. Such organisations will be looking to maximise resources and funding by forming partnerships with private sector organisations to meet the growing demand for their services.
Sight and sound
IAG delivery will be truly multi-channel with customer and advisor engaged over multiple media simultaneously. You will be able to browse a website while conducting a video conversation – on the same screen.
Dani Muir is the Sales & Marketing Director at bss (www.bss.org)
bss is an outsourced customer interaction service provider. It recently managed the helpline for the 2011 Census which successfully handled one million calls in 10 weeks.