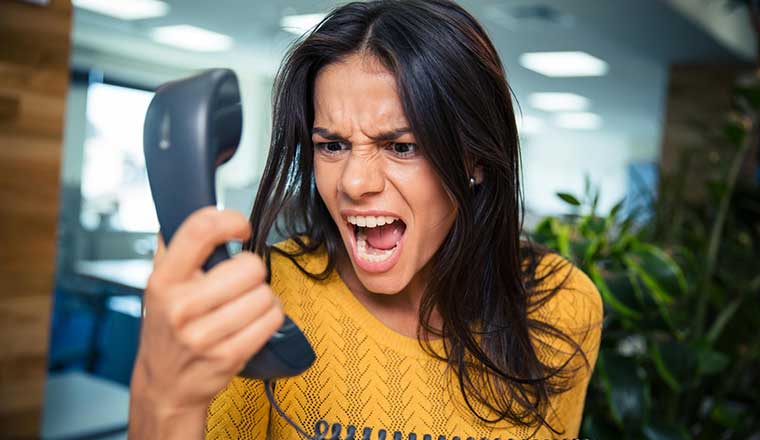 We've all experienced the pain first-hand. All you need is a quick answer by an informed, competent customer service agent and instead you get lengthy, unhelpful self-service menus, long wait times and apathetic agents without answers.
If you took the time to dig into legacy contact centre technology (yeah right, who does this?), you'd quickly realise it's no mystery why this pain exists.
Fortunately, people like me actually do geek out about contact centre technology, evolution and trends. We've seen first-hand how legacy premises-based systems have siloed applications, often lack out-of-the-box integrations with CRM systems, have disjointed reporting and have few built-in resources (like FAQs) for agent knowledge sharing and collaboration. The result is an inadequate toolset for customer service agents and poor training. Both of which delay and damage customer outcomes.
The good news: pure cloud contact centre providers have benefited from legacy providers' struggles to create flexible solutions to transform customer experiences and turn pain into triumph.
A few top pain points and strategies to solve them:
Unhelpful self-service menus: It sometimes feels like customer service departments do everything possible to avoid connecting customers to a live agent. That perception is a reality for too many contact centres. To understand why, just look at the cost differences: live agent connect costs = $6-12 per interaction vs. web self-service = pennies per interaction. Unfortunately, this cost-savings approach often results in set-it-and-forget-it self-service menus and a customer experience that feels just as neglected. But it doesn't have to be this way. Contact centres must constantly inspect their self-service menus to ensure they remain relevant. But where to start?
How to solve it: Look into a cloud-based contact centre platform that includes detailed self-service analytics that reveal exact usage of self-service menu options, where callers most frequently hang up and the most common paths taken through the IVR. This level of visibility into self-service usage is unprecedented and reveals what customers really care about.
Long wait times: We are all extremely impatient consumers. Customers will simply hang up if they are put on hold for too long.
How to solve it: Adding a callback option if all agents are busy means that the customer can opt to receive a callback. This helps businesses better manage their resources and alleviate the pain of customers waiting on hold for an extended period. This actually lets the contact centre work for the customer. Imagine that.
Agents are unequipped to answer questions: Customers don't need the friendliest or most compassionate agent. They need competence and efficiency. Unfortunately, agents often lack coaching and training. The result is high agent turnover rates and poor customer experience.
How to solve it: Customer experience lives or dies on agent performance. I strongly believe that the contact centre that collaborates is the contact centre that outperforms. Read more about this concept here. That's why insights from a millennial-friendly quality management solution with built-in collaboration tools (@mentions, tagging, annotations) plus FAQs can help agents resolve issues more efficiently, and allow managers to identify and alleviate problems as they arise, instead of when a report is run. The result is more engaged agents and better outcomes, which in turn leads to happier customers.
Although customer service still gets a bad rap, contact centre technology has evolved sufficiently to enable companies to aggressively make customer service a top, if not the top, strategic priority. Companies large and small should look for a cloud contact centre provider so they can finally execute on outstanding customer service as a strategic differentiator.
The bar has been too low for too long.
This blog post has been re-published by kind permission of 8×8 – View the original post
To find out more about 8×8, visit their website.
Published On: 7th Nov 2017 - Last modified: 5th Mar 2020
Read more about - Archived Content, 8x8
---