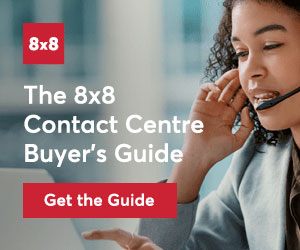 Tricia Morris explores if hypercommunication will lead to the death of email.
According to a SuperOffice customer service study, the average time it takes companies to respond to a customer email is 12 hours and 10 minutes, with slower responses taking longer than eight days.
Sixty-two percent (62%) of companies don't even respond to all customer emails, according to the study. Meanwhile, one-third of customers are expecting an email response from a brand within one hour.
The Need for Speed
It's no wonder more and more people are choosing, checking, and responding to messages before email. Why wait for hours when you can get a response in minutes or seconds? I see no good reason for that. And I'm not alone.
In a Yotpo Shoppers Tell All Consumer survey, 55% of consumers said they prefer text messaging over other communication channels because it's immediate, convenient, and allows them to quickly get updates.
And 43% are willing to opt in to receive messages because they want the ability to quickly communicate with a brand one-on-one through two-way text conversations.
We predict that by 2025, more than 50% of all brands will be using SMS not only as a reactive communication vehicle but as a proactive customer support and engagement channel, amplifying the competitive focus around both speed and brand trust as companies battle for opt-ins and the ensuing engagement possibilities.
Time to Get Hypercommunication Right
Many brands are already delighting customers with the speed of response via messaging over email.
In 8×8's 2022 Business Communications Trends, industry analyst Sheila McGee-Smith highlights her recent experience with Lands' End and heralds hypercommunication as an expectation you'll see more of in 2022 and beyond.
This blog post has been re-published by kind permission of 8x8 – View the
Original Article
For more information about 8x8 - visit the
8x8 Website